News
Arts Access Aotearoa
A sense of belonging at Artsenta
2 October 2017
It's Friday and the morning sun adds warmth and light to the large space that is Artsenta. In one corner, a music group is singing Leonard Cohen's Hallelujah and in another, there's a display of sculptures created for More Mad Ideas, an event organised by the Dunedin creative space as part of Mental Health Awareness Week from 9 to 15 October.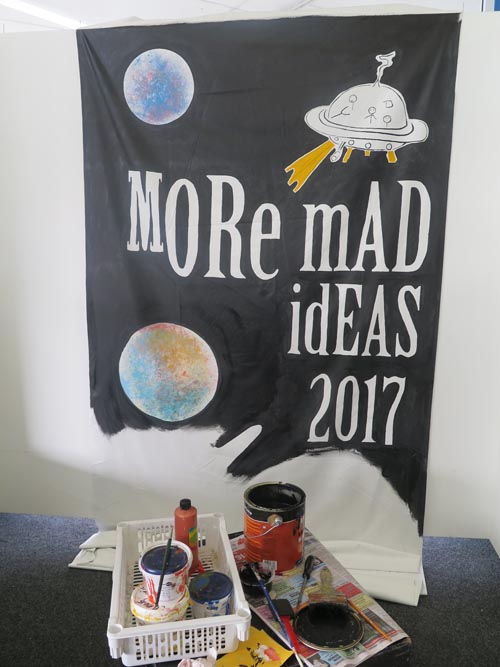 A tukutuku panel, woven by Artsenta's artists over three months, takes pride of place in the entranceway and serves as a welcome.
Two women are painting, another is working with mosaics. A writer, who has been coming to Artsenta for 30 years, is reading a book.
Artsenta moved into its new premises in Princes Street in November 2015 – its fifth home since it was established 32 years ago in 1985. Director Paul Smith says the number of people coming to the space has increased since the move.
"We have up to 50 people coming here over the day," he says. "It's warmer and more accessible than the previous space. We're also a lot more visible and engaging more with the public."
It's important to make mental health and wellbeing more visible, Paul says. "We're actively working with other organisations in the mental health sector to support each other, develop best practice, and share resources and ideas."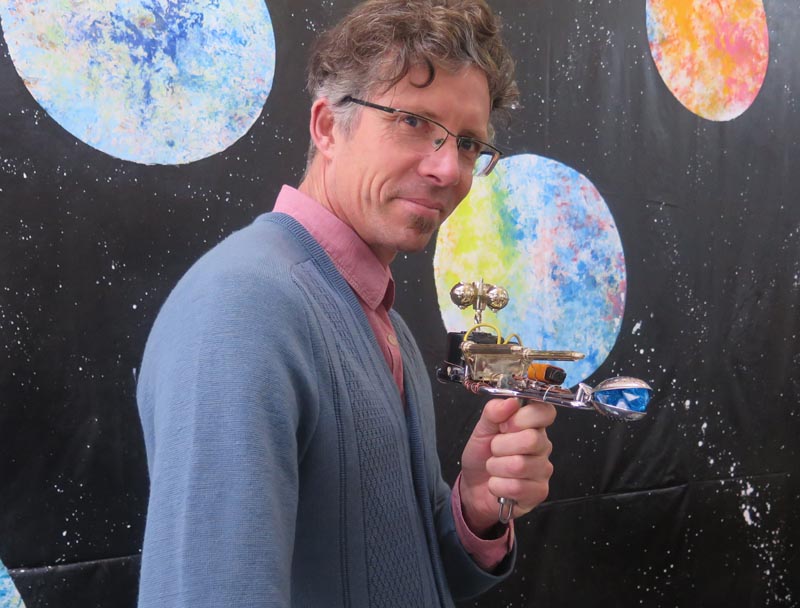 Since the move, a sound-proof music room has been added where musicians can rehearse and record. A jewellery shed has also been built outside so artists can do dusty, noisy activities such as bone and stone carving, loud banging, sanding and grinding.
"One of the privileges of working here is to see people grow and develop in confidence," Paul says. "It's so cool to see people presenting their work in exhibitions, at public performances and in competitions.
"For some people, the making is enough but other artists like to show what they've achieved. It makes them feel proud and confident when people respond to their work."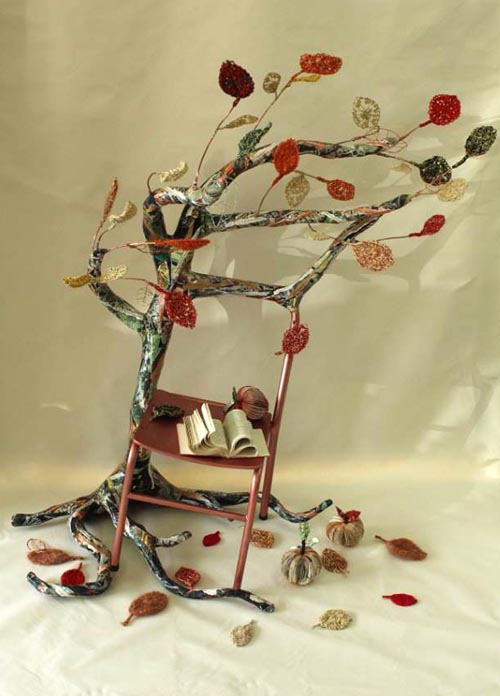 He points to a sculpture of a tree incorporating a chair, created for the Poetry in the Waiting Room Chairity Auction on Sunday 15 October. The sculpture was inspired by a poem by Barbara Crooker called Small Stanzas in Autumn.
Artsenta, Paul says, is a place where people in the mental health community can come and be creative. "One artist has said it's her 'haven'. Everyone enjoys coming here, and it gives people a sense of purpose and belonging."
Artsenta has a staff of seven, two of whom are part-time. "Our focus is always on the artist and the staff are passionate about supporting and encouraging their creative ideas. The staff are talented artists in their own right and share a huge amount of their expertise."
One woman, who started coming to Artsenta in early 2017, says she loves the variety of artforms she can do, and having "the physical, mental and emotional space" to be creative.
"You can be part of a project or do your own thing. I've really taken to pottery because it's so tactile but I'll try anything."
The Artsenta Writers Blog
She is also part of the writing group on Tuesday mornings. Here, participants work on an exercise – for example, poetry or dialogue – then share their work and give each other constructive feedback. They can then choose to publish their work on the Artsenta Writers Blog.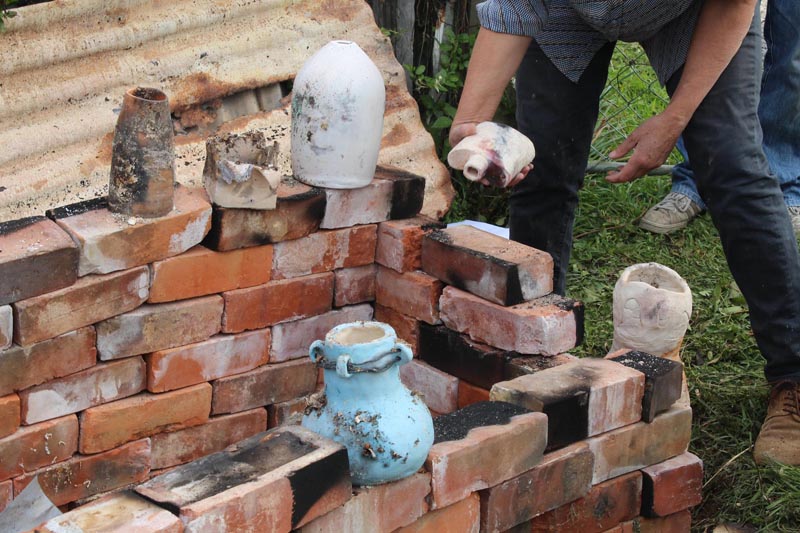 Artsenta also has an outreach programme to Oamaru, Alexandra and Balclutha.
"We run a session in each of the towns once a month," Paul says. "We try to offer something different and a fresh perspective. For example, we might run a session on pottery and then we can bring their pots back to be fired in Artsenta's kiln."
Artsenta is an established part of Dunedin's creative community, he says, and over the years, it has built up its resources and stable funding.