Blog
Arts Access Aotearoa
The arts sector continues to grapple with the challenges of Omicron. The Government's $121.2 million boost to the creative sector, announced last week, will bring welcome relief, particularly for wages.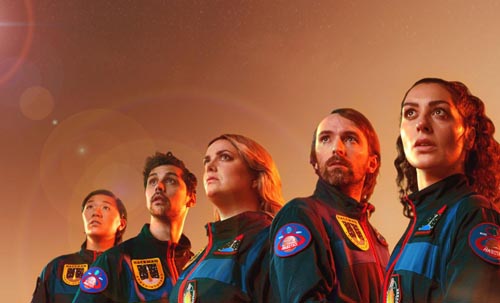 Among the latest arts events to cancel or be greatly reduced is the Aotearoa New Zealand Festival of the Arts, due to run from 21 February to 20 March in Wellington. Fortunately, they are planning to retain the free, whānau-friendly outdoor events and also include a series of live streams and recordings.
Nevertheless, this period is very difficult for artists, producers and organisers. But as Vicki Cooksley, Entertainment Technology NZ president and long-time event manager of our annual Te Putanga Toi Arts Access Awards, says in this Stuff article, the Government's funding will give people in the creative sector, including those who are self-employed, the confidence to start planning future arts events.
The funding will go a long way to ensure that in the longer term, more people in New Zealand will participate in and have access to arts and creativity.
"All people in Aotearoa can access and participate in the arts"
I say "more people " because I'm aware that a significant number of people still face barriers to participation as artists, audiences, and gallery and museum visitors.
Arts Access Aotearoa's vision is straightforward: "All people in Aotearoa can access and participate in the arts."
We're not there yet but despite the huge challenges over the past two years, there continues to be a number of exciting, innovative projects, programmes and productions that open doors to access and inclusion.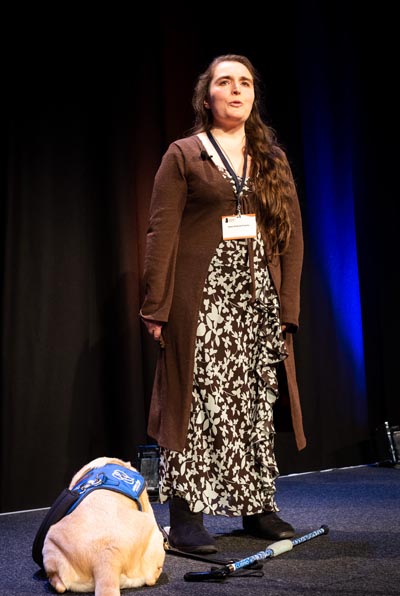 I'd like to highlight just four. Helen Vivienne Fletcher is an experienced children's writer, playwright and spoken-word poet who was Highly Commended in last year's Arts Access PAK'nSAVE Artistic Achievement Award 2021. She's also a member of Crip the Lit, a national group of disabled writers.
As you can read in the story on our website called Commission to write solo show for Tahi Festival, Helen received the TAHI Tupu Commission to write a full-length solo play. This will be presented as a work in development at this year's Tahi Festival, to be held at BATS Theatre from 8 to 17 September.
As part of the commission, Helen will be supported by dramaturg Angie Farrow and the festival's creative team. Having seen Helen perform her powerful poem Stick-abled at Te Putanga Toi Arts Access Awards 2021, I'm looking forward to watching her new play – which has the working title Confessions of a Sleepwalking Insomniac.
In the meantime, you can watch this video of Stick-abled, directed by Wellington filmmaker Rajeev Mishra.
This is an important commission that will advance the career of a disabled writer. Congratulations to Helen and also to the Tahi Festival for having the vision and commitment to provide this opportunity.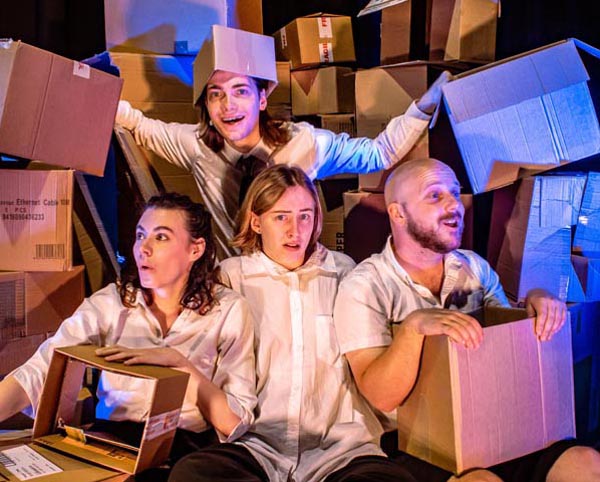 Another project, also involving BATS Theatre, is the play Paper Jam, devised and produced by postgraduate students at Victoria University of Wellington as part of the Six Degrees Festival and the culmination of their Master of Fine Arts (Creative Practice) degrees.
For me, the thing that stands out about this project is the students' commitment to making the show as accessible as possible. It included a New Zealand Sign Language interpreted performance, integrated audio description, a relaxed performance and a pre-show touch tour before each performance.
Congratulations, Paper Jam team! I hope you will carry your commitment to accessibility, inclusion and sustainability through to other shows and life situations. Read Students champion accessibility in Paper Jam
Wellington premiere of Where Our Shadows Meet
My third example is the innovative work of theatre company Equal Voices Arts. The Arts Access Aotearoa team is looking forward to attending its recent work Where Our Shadows Meet, premiering in Wellington at Circa Theatre from 15 to 19 February.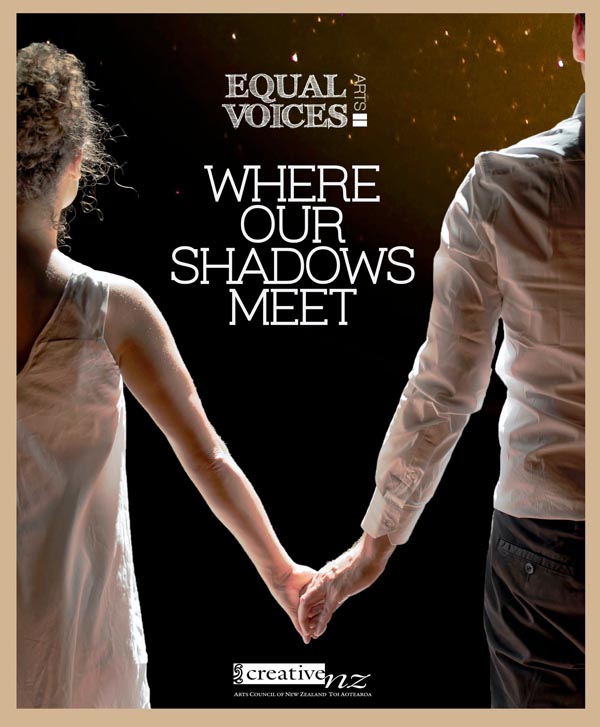 Like its other productions, this piece is performed by a Deaf and hearing cast, and designed to be accessible for **d/Deaf and hearing audiences. NZSL and English are presented alongside each on an equal basis, without interpretation.
Equal Voices Arts was co-founded in the UK by Dr Laura Haughey in 2005 and was then established in New Zealand in 2014, when Laura took up a role at the University of Waikato. I remember seeing its ground-breaking first show, At the End of my Hands, in 2016. And then Salonica, which I saw in 2017. This was another excellent example of a play giving equal status to three languages: NZSL, Serbian and English.
Equal Voices Arts has toured nationally and internationally, and for the first time, it received Creative New Zealand funding to tour Where our Shadows Meet.
Despite these COVID times, the company continues to evolve, challenging the way language, culture and access are represented on the stage.
Celebrating 25 years
My fourth example of innovation and accessibility is /rītaha/, a Touch Compass festival being livestreamed on Tuesday 15 February, starting at 6pm and celebrating the company's 25th anniversary.
It includes digital works, tactile installations, improvised and choreographed dance, theatre and aerial performance. It features new work by award-winning performers Lusi Faiva, Rodney Bell and Suzanne Cowan, as well as showcasing many other established and emerging artists.
It's true that these times are difficult for organisers and artists, who are continually having to adapt or cancel their programmes and performances. I admire everyone who is doing their best and looking to the future, where arts events can go ahead and be accessible.
**The term "Deaf" (with a capital D) refers more to a Deaf Culture and belonging to a community rather than to their hearing status. The term "deaf' (lower case d) refers to disagnoses or hearing loss.