Article
Arts Access Aotearoa
A new year for Pablos Art Studio
29 January 2020
Wellington creative space Pablos Art Studio uses art and creative exploration to encourage people to transform their lives and re-engage in the wider community. It offers free arts opportunities such as materials, workshops, demonstrations, individual tuition, discussion and critique groups, outings, outreach programmes, and individual and group art therapy.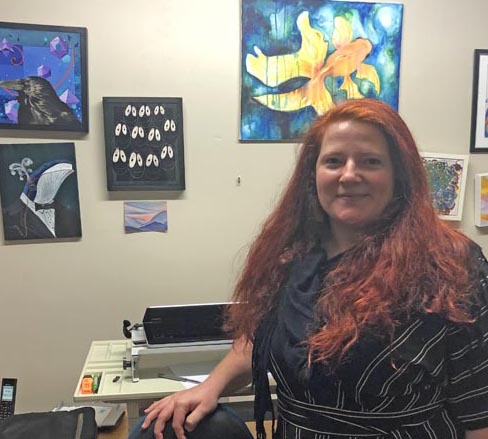 Participants are Tangata Mātau ā wheako (have lived experience of mental health), and come to Pablos to focus on supporting and maintaining their mental wellbeing.
Its ROAR! gallery was New Zealand's first gallery to promote "outsider art". Its exhibitions and public programme aim to stimulate ongoing conversations about this genre of art, destigmatise mental health issues and provide a safe space where artists and audiences can interact. When Pablos relocated to its new Tory Street location, ROAR! gallery moved to 209 Left Bank Arcade, Wellington.
Ellyn Rose Smith Whatley, Director of Pablos Art Studio, talks to Antoinette Spicer at Arts Access Aotearoa about the creative space's plans for 2020.
Q. What does moving into new premises mean for Pablos Art Studio?
Moving into this space over December and January has been both exciting and terrifying. It's been a big transition for us but it's provided opportunities for the artists to identify their needs and wishes for the new space. A significant concern was the earthquake rating. It was important that the new space had a good earthquake rating to decrease anxieties around the overall safety of the space. This sense of safety also included non-gendered toilets and accessible toilets.
The overall aim of the new premises was to make the space as inclusive as possible for our artists. And of course, a very important point was to have a fully functional kitchen so we can cook kai together.
Our artists and our staff have dealt with the changes well, they are an incredibly resilient and optimistic bunch of people.
Q. What are three new things that Pablos is doing in 2020?
1. Once a month, we're having tikanga celebrations, collaborating with MIX in Hutt City for a day of education around Māori culture, waiata, karakia and traditional kai. In February, the tikanga celebrations will be Thursday 27 February.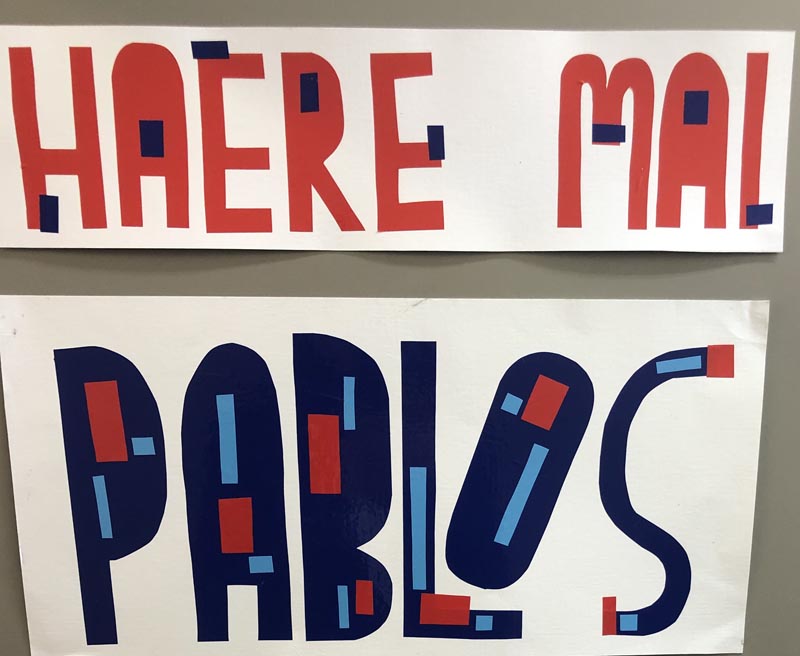 2. At the end of 2019, we held a competition for our artists to design our studio entrance sign. The winner we selected was one of our artists, Mokena, who created a striking and colourful image. All of our artists have also been invited to decorate the entrance hallway in the new studio to really make their mark. This will be an ongoing process: every year we will run a competition for the outside sign, as well as paint over sections of the hallway to start anew. It's a great way of empowering our artists to take ownership over the space.
3. We've been fortunate with some of our funding this year, which has enabled us to provide different programmes. We've got Frozen Funds for artist-led workshops where our artists will work alongside one of our tutors to develop workshops and share their skills with their peers. We also have funding from the Wellington City Council for external artists running workshops at Pablos. This provides opportunities for upskilling beyond the techniques offered by Pablos' staff. It's also a great way for artists to connect with what's happening in the greater community.
Q. Do you have any new funding or sponsorship?
The Frozen Funds and the Wellington City Council's Creative Communities Scheme are both funds we've received before but the programmes they support are new. The Wellington Community Trust LIFT grant has been invaluable to staff training: it's made a significant difference for Pablos. We also have a new pilot outreach programme, which was launched in October.
Going forward, we hope to explore commercial/sponsorship funding rather than just grant funding because it has the potential to be more durable over time.
Q. How important are new thinking and ideas to you?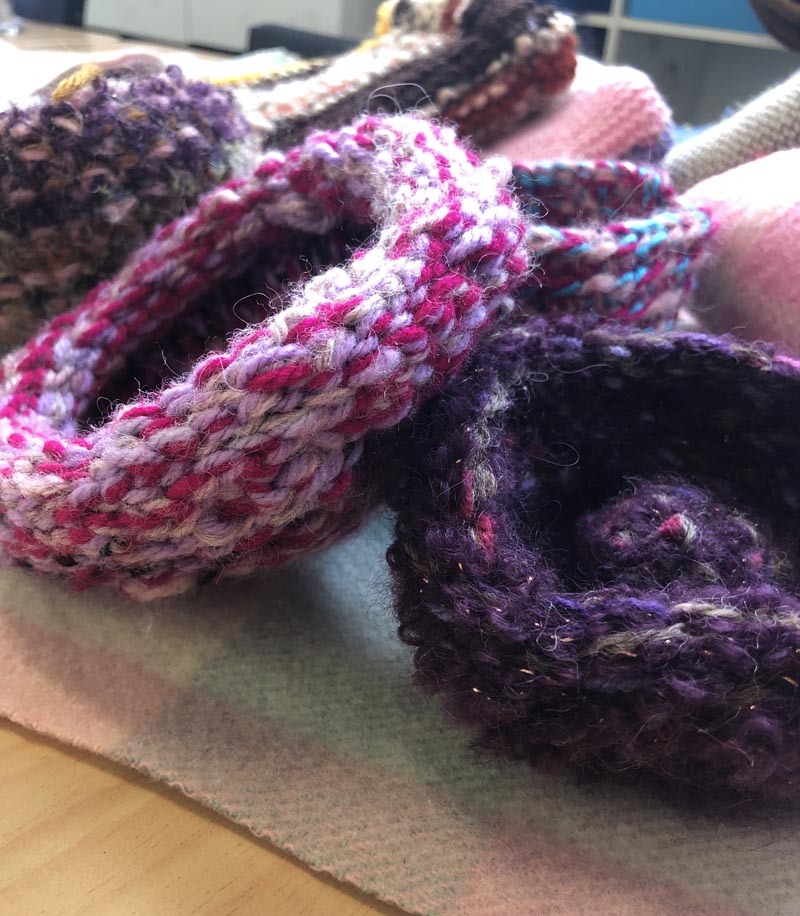 It's everything! New thinking and ideas is how organisations and people evolve.
For example, we have taken a shift from "mental ill health" to "mental wellbeing". When Pablos was set up in 1993, mental ill-health was very much the terminology used to describe the population that we worked with.
However, in 2020 "mental ill-health" can be extremely stigmatising. The term "mental wellbeing" is more inclusive, it's also more accurate. We all have a sense of mental wellbeing that affects our overall wellbeing, and it's important as a community that we support and nurture this. We shouldn't have to wait for a diagnosis to start receiving wellbeing support.
This is one example of how important it is to shift and evolve. It enables Pablos to increase inclusivity, diversify services and respond directly to the voice of the community.