A way to measure achievements in the arts
24 October 2012
Studying art and associated business subjects through Te Aho O Te Kura Pounamu – the Correspondence School is offering prisoners in Auckland and Northland prisons the chance to gain qualifications in the arts and possible career paths.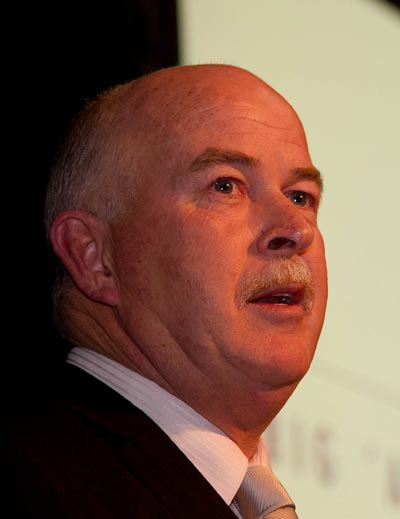 And for the prisons, it's providing a way to measure the prisoners' achievements and the value of art as a subject with vocational opportunities, says Mark Lynds, Manager Contracts and Services, at the Department of Corrections.

Te Aho O Te Kura Pounamu is New Zealand's largest school and every year, it provides distance learning to more than 24,000 students. Prisoners study a range of subjects and can gain credits as part of the National Curriculum of Educational Achievement (NCEA).

"This is an opportunity for the prisoners to rediscover learning through an alternative method," Mark explains. "We've always used the education services of Te Kura but this is the first time we've expanded into the arts – subjects like graphic design, multimedia, painting and carving.

"It's taking art to a new level – from being just a constructive activity into a serious career possibility for some."
Champion of prison arts
Mark, the recipient of Arts Access Aotearoa's Big 'A' Prison Arts Leadership Award in 2009, has long been a champion of the role of the arts and culture in supporting the rehabilitation of prisoners and offering employment options.

For him, the ability to measure the results of prisoners studying art subjects through Te Kura and tertiary institutions such as The Learning Connexion in the Hutt Valley and Northtec in Whangarei provides a foundation for him to realise his dream of arts focus units in prisons.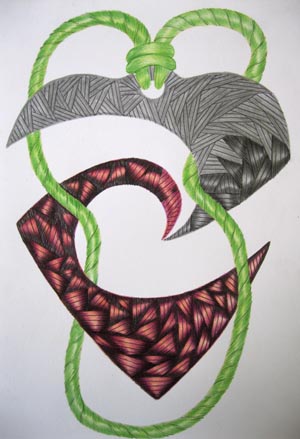 At Northland Region Corrections Facility, approximately 120 of the 500 prisoners are studying to gain external qualifications – either at secondary or tertiary level. The Learning Connexion, for example, provides long-distance learning for prisoners to study for a certificate or diploma in art.

Whether studying through Te Kura or The Learning Connexion, the men have a course tutor and work towards their qualifications through distance learning methods. There are no computers and telephones for easy communication: feedback is given to the students via mail.

In addition, two art tutors at Northland Region Corrections Facility – Sandra Harvey and Israe Paraone – support the men in their studies, and also teach art and carving. Both are artists and highly qualified educators.

At Auckland Prison, artist and tutor Ellie Drummond plays a similar role to the Northland tutors. The three work closely with Jane Waugh, an experienced teacher of long-distance learning, who oversees distance education at the two prisons.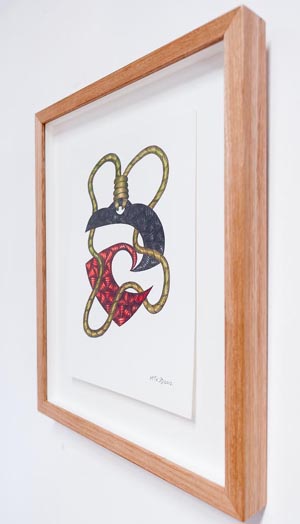 Northland Region Corrections Facility also has a relationship with NorthTec, where prisoners undertake training in trades. Discussions are under way between the two institutions to expand into arts subjects.

Mark believes that for some of the men, art is a viable career path. "At the moment, for example, there are ten men studying art through Te Kura who have the sufficient time and skills to gain diplomas and degrees," he says.

Mark also talks about the artist who had 12 works in the recent exhibition of prison art in Kerikeri. Eight of the works were sold.

"This was the first time he'd had his work in an exhibition and to sell eight works was fantastic. He's currently completing a diploma through The Learning Connexion and is looking to follow up with a degree."