Blog
Arts Access Aotearoa
It's an exciting time for access in the arts here in Aotearoa. In the newly formed role of Programme Co-ordinator for Access and Inclusion, I have had the wonderful chance to continue Auckland Arts Festival's track record of award-winning accessibility, plus introduce some innovative new initiatives.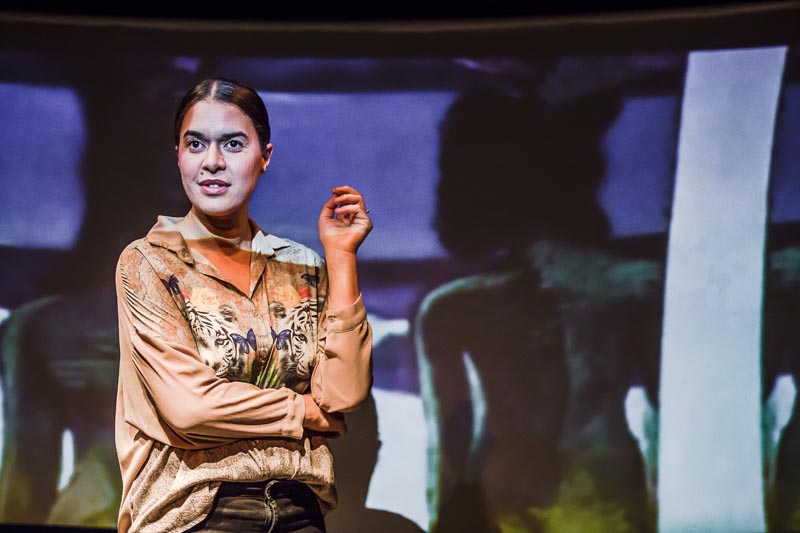 A huge piece of feedback from our annual consultations with Deaf and disabled patrons is that although access is great, representation is even better.
With this in mind, we have partnered with both Silo Theatre and Massive Theatre to create two events specifically focussed on empowering the next generation of Deaf performers. The first is a free NZSL interpreted theatre workshop for Deaf teenagers. The second is a Deaf poetry celebration with a one-off performance connected to the season of UPU.
More details of these are to come. Please feel free to email me with questions or bookings. Check out access and inclusion at the Festival.
We have also been in talks with the Auckland Philharmonic Orchestra, which has recently purchased a large set of assistive listening devices for patrons who are on the autism spectrum. As well as having these available for any of their performances in Auckland Arts Festival, there will be a relaxed open rehearsal with the APO.
This event is free but bookings are essential. Please indicate in your booking whether you require an assistive listening device.
Patrons offer feedback and suggestions
We are fortunate to be supported by such vibrant audiences, with patrons from the blind and Deaf communities offering suggestions and feedback each year. We want to say a massive thank you to all our consultants and their aides!
We have a variety of events for blind and low-vision audiences in our programme. This includes audio described performances of the ballet Snow White and the new comedy Black Ties. There is also a speech-based performance of Barry McGovern in Watt, with performance notes and access-priced tickets available.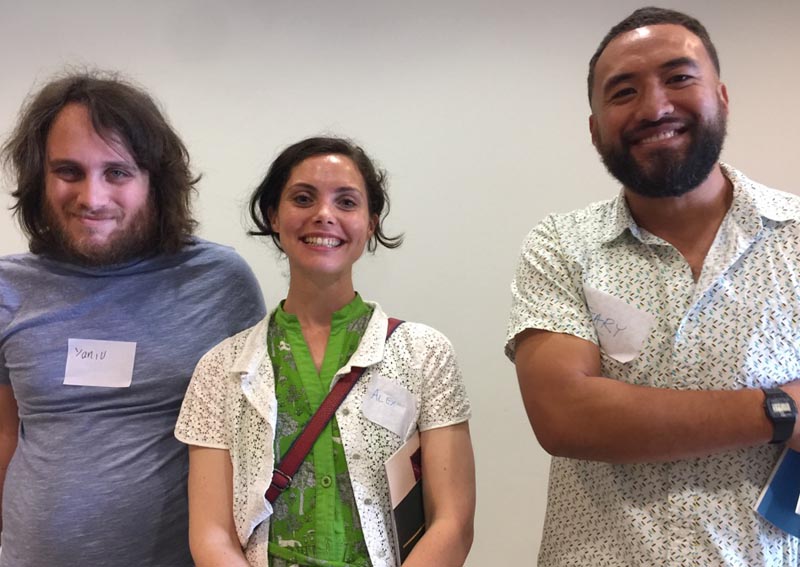 The Auckland Arts Festival is proud to be partnering with BLENNZ to host another bilingual audio described performance of Taki Rua's Ngā Manu Roreka (The Songbirds), a funny and moving children's play in te reo Māori. There will also be a free public performance in the Spiegeltent.
Finally, there will be a sonic art installation at Artspace called Ōtairongo: audio portraits of three amazing Aotearoa women. On Thursday 19 March at 5.30 there will be a free talk with the artist Maree Sheehan, specifically for our blind and low-vision patrons.
These are just a few of the events in our access programme, and we are always striving to grow even further. We have already received some questions about wheelchair accessibility in our massive and magical show Place des Anges. This is an outdoor event performed in the air!
We are updating our accessibility information for this all the time but it is general admission and audiences can place themselves anywhere to comfortably watch the action.
I look forward to meeting some of you at the events, and please reach out with questions or to ask for help with bookings. Nau mai haere mai!
Auckland Arts Festival is a member of the Arts For All Auckland Network. For more information and to join the Arts For All Newtwork, please contact Stace Robertson, Access, Inclusion and Participation Advisor, Arts Access Aotearoa (E: stace.robertson@artsaccess.org.nz T: 04 802 4349).