Media Release
Arts Access Aotearoa
PĀNUI PĀPĀHO MEDIA RELEASE: Arts Centre Melbourne
Arts Centre Melbourne and Arts Access Victoria will introduce the digital launch of Alter State, a free online programme, from 9 – 13 November 2021.
Alter State is a major arts and disability festival engaging artists and audiences from Australia and Aotearoa New Zealand. The inaugural festival will be held in late 2022 and will be a significant moment for contemporary arts in our region.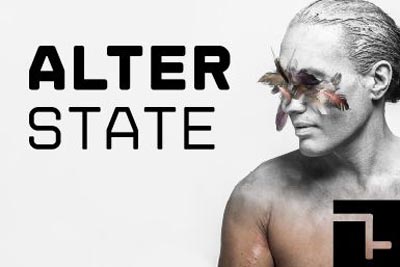 An opening event and Welcome to Country will take audiences on a virtual journey across Australia and Aotearoa. Foundation Artists' Carly Findlay OAM, Joshua Pether and Rodney Bell reflect on their intent, vision and hopes for Alter State.
Audiences will experience new digital commissions curated by First Nations curators. The works explore ritual, time, and space. Created by independent contemporary artists Daisy Sanders, Patrick William Carter, and Rodney Bell.
Arts Access Victoria will host panel discussions and workshops by artists featured in their commissioned programme The Museum of Us. The panel and workshop series will unearth new visions of what it is to live and be creative in Victoria.
Arts Access Australia will bring together Deaf and disabled artists to discuss the Australian Code of Conduct for Access in the Arts. This Code of Conduct is being developed to increase agency of Deaf, disabled and neurodivergent people, and to tackle ableism.
As part of the launch of Alter State, and in line with Arts Centre Melbourne's commitment to support new work, two new projects are in development.
Theatre companies Polyglot (Australia) and Oily Cart (UK) will embark on the creative development of a sensory, inclusive theatre work for and with disabled children and young people (working title Parked).
Artistic Directors Sue Giles and Ellie Griffiths will share their creative process in a forum as part of the launch. Parked is supported by the UK/Australia Season Patrons Board, the British Council and the Australian Government as part of the UK/Australia Season.
Arts Centre Melbourne with the Metro Tunnel Creative Programme will support Women's Circus to create a powerful public realm work featuring an ensemble of Deaf, disabled, and non-disabled circus artists. This work will premiere in 2022.
What our leaders have to say:
Arts Access Victoria CEO, Caroline Bowditch
"Alter State is true acknowledgement of the immense value that Deaf and disabled artists bring, or have the potential to bring to our cultural landscape. We are all committed to cultural equity and transformational systemic change. We want to shift perceptions and expectations that are regularly placed on the work of Deaf and disabled artists, and accelerate the rate of culture change. This is a pivotal moment for Arts Access Victoria, Arts Centre Melbourne, Victoria and internationally," said Caroline Bowditch.
Arts Centre Melbourne Chief Executive Officer, Claire Spencer AM
"We are so excited about Alter State and what it will mean for disability arts in Australia and Aotearoa New Zealand. This initiative is a first for our arts landscape in the region and we look forward to the possibilities it will provide for our artists, companies and audiences," said Claire Spencer AM.
"We have worked closely with Arts Access Victoria and partners to ensure this project is driven by self-determination. We are committed to presenting art that celebrates and transcends our differences and Alter State will give us an opportunity to do this alongside our Deaf and disabled communities."
Access more information on Alter State and the launch programme here.
Alter State is possible due to our strategic partnership with the Victorian Health Promotion Foundation (VicHealth) and project support from a range of funding bodies and philanthropic supporters.