An integrated approach to rehabilitation
25 September 2012
Agnes Robertson's vision for the prisoners at Auckland Region Women's Corrections Facility is simple – that they don't come back.
She also wants the women to pass on the knowledge and experience they've gained from their prison experience to their children. That way, they can help stop the cyclical behaviour of criminal activity that continues to destroy whānau and the community.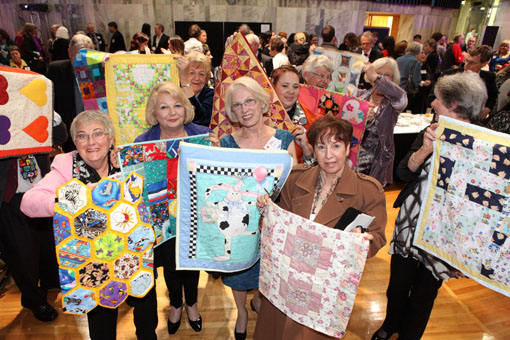 Agnes Robertson, Prison Manager at the Auckland Region Women's Corrections Facility (ARWCF), believes ARWCF's arts and cultural programmes support prisoners' rehabilitation. She's keen to develop the programmes further.
"As a stepping stone, arts and cultural programmes offer exceptional tools for women to realise their identities," she says. "If they master who they are and where they're from, they'll find out where they're going."
Agnes, who came to New Zealand from Scotland in 2008, says she came to her role at ARWCF through a progression of jobs, starting out in Community Safety. She then worked closely with Prince Charles for two years on a pilot programme for the Prince's Trust, which aimed to reach and assist at-risk youth and offenders on release.
Award-winning facility
When she arrived in New Zealand, Agnes worked on programmes targeting at-risk women and youth before taking up a six-month contract at ARWCF. Three years later, she attributes the success of the award-winning facility to a kaupapa of treating the prison as a people environment.
"We're dealing with people, with individuals," she says. "And in some ways, because it's in the context of a women's prison, we're dealing with the next generation too."
Along with programmes such as Puppies in Prisons, ARWCF offers a range of arts and cultural activities to prisoners. This includes kapa haka, Pacific dance, quilting, crocheting, and creative writing and reading sessions.
There's also a screen-printing course, where the women can print their art and writing on to canvas.
Agnes believes an integrated approach to the various activities offers the greatest potential for change.
Wide range of creative opportunities
"I don't want anything in isolation. These women are individuals and a one-size-fits-all approach doesn't work," she says. "It's important to have a wide range of creative opportunities for the women to express themselves. If it's connected to other stuff, it has a rhythm to it that can carry across to other forms and still work – whether as a tee-shirt, a book or a CD. That's where the most power and influence for change comes from."

Music and drama are two artforms Agnes is keen to encourage and establish at ARWCF. She and her team are hoping to present a Christmas play where the prisoners will devise music and stories. Then, using drama, they will stage it in-house for whānau and families.
As with most of the other arts and cultural programmes, this will rely heavily on the support of volunteers.
"Volunteers teach skills, and provide experience and life stories," Agnes says. "A volunteer is someone who doesn't wear a uniform and isn't connected to authority, so they become trusted individuals. The prisoners feel they can talk and share things with the volunteers that they may not feel they can share with staff."
Untapped talent for stitching
Just one example of the volunteers' influence is Grace (not her real name), who in terms of behaviour showed little promise. Her kids were teenagers and Grace had been in prison most of her life but she had an untapped talent for stitching.
"The volunteers showed Grace a way to express herself through stitching and a particular a skill set," Agnes says. "But the discussions she had with the volunteers and other participants were invaluable. She opened up and discussed the trouble she was having. She's been released for 14 months and hasn't returned. It's her longest period of time outside of prison as an adult."
Agnes points to international studies providing evidence that arts programmes are effective tools in rehabilitating prisoners: for example, studies on arts programmes for Inuit prisoners in Canada and an initiative co-ordinated by Motherwell College and the Learning Centre in partnership with the Scottish Prison Service and Scottish arts organisations.
"Anything we do has to be meaningful for the individual," she concludes. "They can walk out of prison but unless they are accepted by the whānau and community, there will always be barriers to their reintegration."
Agnes welcomes enquires about volunteering at ARWCF. For more information, contact Olivia McCarthy, Volunteer Co-ordinator, Auckland Region Women's Correctional Facility (T: 09 442 6613 E: olivia.mccarthy@corrections.govt.nz).