Art a "real boost" at Southland centres
28 January 2013
Showing artwork to friends and family, having opportunities for success and being part of the local community are important to the artists who attend the three Mental Health, Addiction and Intellectual Disability Services' Day Activity Centres in Invercargill and Gore.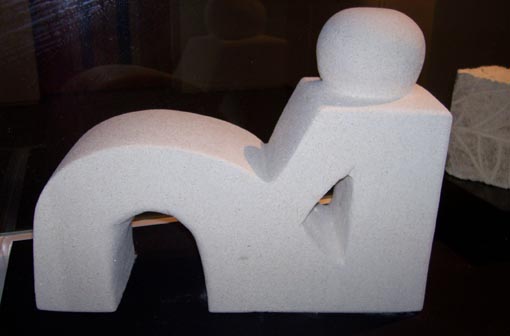 Approximately 40 people a day attend any one of the three centres (Welcome In in Gore, and 494D and Rata House in Invercargill). Funded through the Southern District Health Board, the centres support mental health, addiction and intellectual disability service users.
The Day Activity Centres encourage a healthy lifestyle with daily walks, swimming twice a week, gym programmes and speakers from the community. They also offer a range of arts activities from creative writing and music to visual art, craft, sculpture, bone carving and woodwork.
The arts and recovery
Raewyn Clarke, Team Manager, Mental Health, Addiction and Intellectual Disability Services' Day Activity Centres, says the arts play a huge part in the recovery of many of their service users.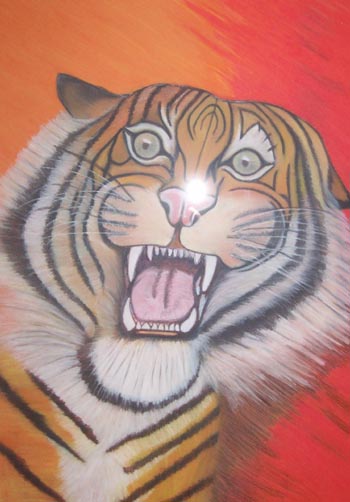 "Finding something they can do and develop helps with confidence and self-esteem. And some of our talented artists then start teaching others, which also gives them a real boost."
Every year in October, the Day Activity Centres present an exhibition to coincide with Mental Health Awareness Week. Held at the Southland Museum and Art Gallery, last year's event featured 40 artworks.
"Our opening went amazingly well with more than 140 people, including the artists, their whānau, family and friends, joining in the celebration," Raewyn says. "We asked the artists if they would like to host the event and ten artists wore their 'artist host' badges with great pride."
Sheree Gutsell, the art tutor at 494D, says exhibitions provide an opportunity for their artists to achieve success within the community.
"Doing art helps people build a new identity and gives them a sense of pride," she says. "The people I work with like being called artists and it takes the focus away from mental health."
Tutor for the past seven years
Sheree has been an art tutor at 494D for the past seven years. Before that, she was a client at 494D and says that art was a "major component" of her recovery because she was good at it.
As a tutor, she sees her role as helping people do what they want to do. "Sometimes we do exercises in technique but mainly I support and encourage people to work on what most appeals to them."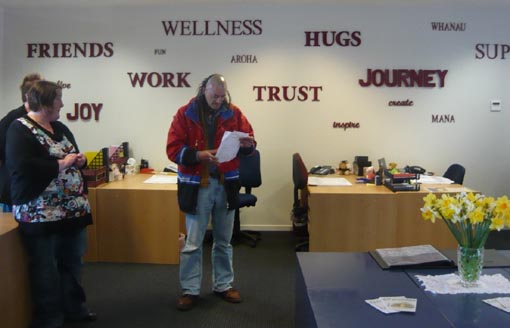 Along with last year's exhibition, Sheree also led an arts project with the Patient and Community Trust (PACT) in Invercargill. Thanks to the work of artists at the Mental Health Day Activity Centres, wooden letters were prepared and painted. They were then used to form words such as "strength", "recovery", "aroha", "job", "wellness", "trust", "mana" and "friends" – words that were used to decorate the PACT office wall.
The project won a category award at the Quality, Improvements and Innovations Awards.
"It was a huge project," Sheree recalls. "Sanding, painting, sanding, painting, varnishing – and then putting the words together to form a piece of art on PACT's office wall.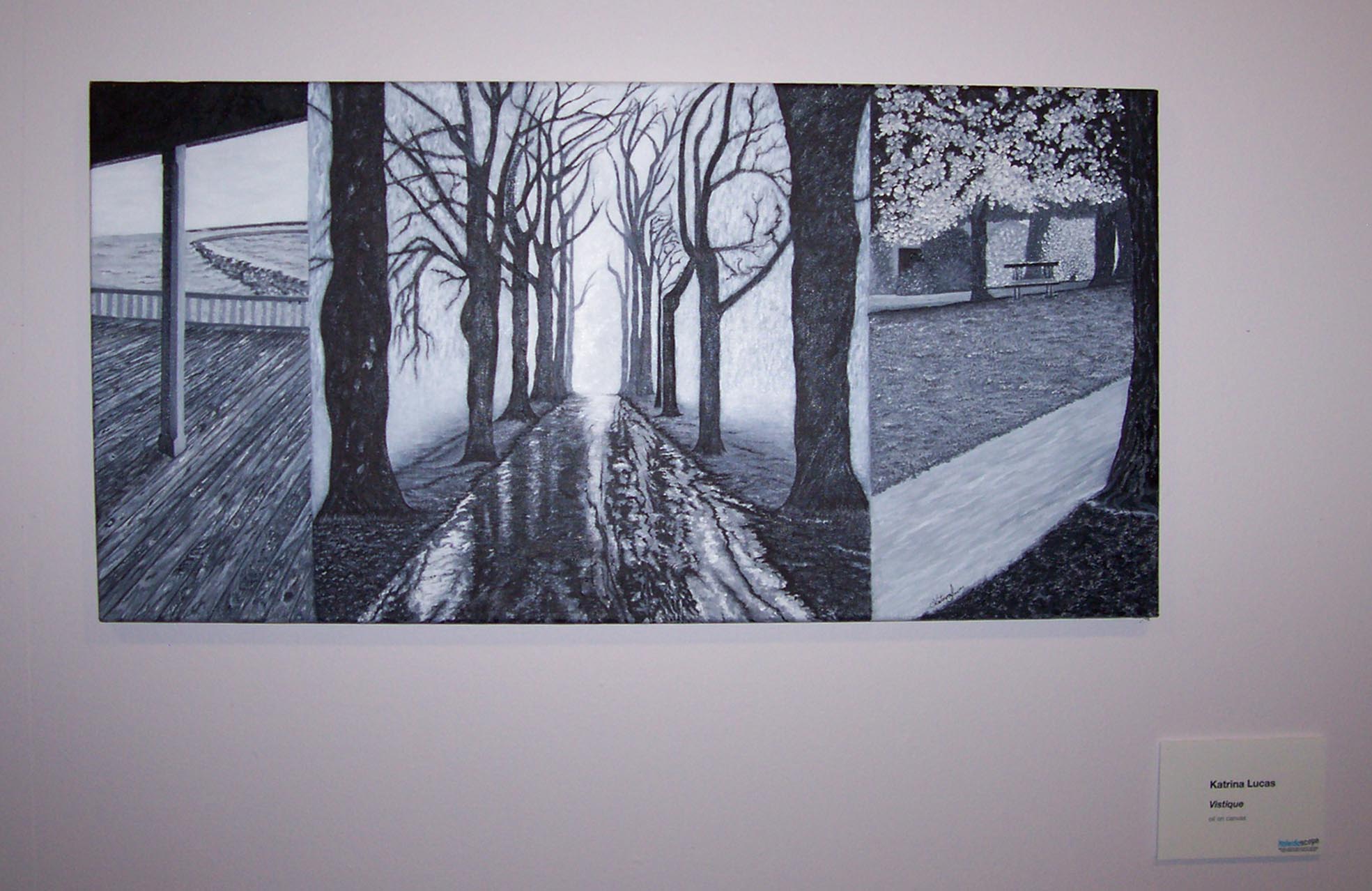 "It was good to work with another agency and it looks great. Our people chose the words and then we discussed what the words meant to them. I enjoyed the challenge and it was a good learning opportunity."
Raewyn, who has been the Team Manager for the past 15 years, oversees the three centres, and is responsible for staffing and the budget. "Most of the staff have been here for a long time. They stay because we have fun and because it's so rewarding to watch our people grow."
Events on the 2013 calendar include participation in Fibre Octave, a wearable art and music event in June, and the annual exhibition to be held from 13 September to 13 October.
For more information, please contact:
Raewyn Clarke
Team Manager
Mental Health, Addiction and Intellectual Disability Services' Day Activity Centres
T: 03 214 2209
E: raewyn.clarke@southerndhb.govt.nz