Article
Arts Access Aotearoa
"To me, this is sacred ground," says Mokena Spooner Hokianga, one of the artists who considers Pablos Art Studios in Wellington as home. "The people here are like family. Over the past three years, Pablos has been one of the only constants in my life."
Mokena's relationship with art has always been one of healing but his journey has been difficult.
At 21, he spent a year in Melbourne – an attempt by his grandmother to remove him from bad influences in his hometown of Gisborne.
"I was going to work in the mines in Western Australia but things didn't work out that way. I ended up jobless and homeless on the Melbourne streets without any support, and almost no chance of getting up and out of the situation I had found myself in.
"Those were desperate and trying times for me, leaving me psychologically damaged, with many mentally emotional scars and trauma."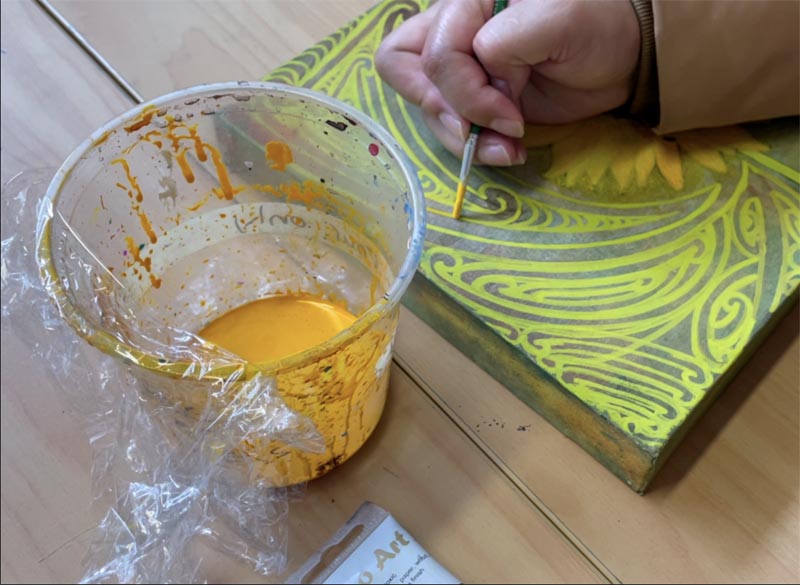 Art is something that's surfaced at different times in Mokena's life. Even during his rough year in Melbourne he managed to find some solace in the arts. "I did a little stint for the Melbourne City Council where they offered me some money to participate in a street mural.
"This was the first time I began to see my situation as something other than a burden. Although I didn't realise it at the time, I had found something of great value to me.
"Art is a way for me to express myself and a way to have my voice heard. I see it as a way to get people to listen and take my words, thoughts and feelings seriously."
Mokena has always seen art as a sacred and safe space. "There shouldn't be any pressure on anyone to do art in a particular way or style. You should feel confident to just do it without having to explain or justify anything."
Unable to reconnect with his family
Following his time in Melbourne, Mokena felt that he had changed as a person. Returning home to New Zealand, he says he was unable to reconnect with his family.
"My worldview had changed so much," he recalls.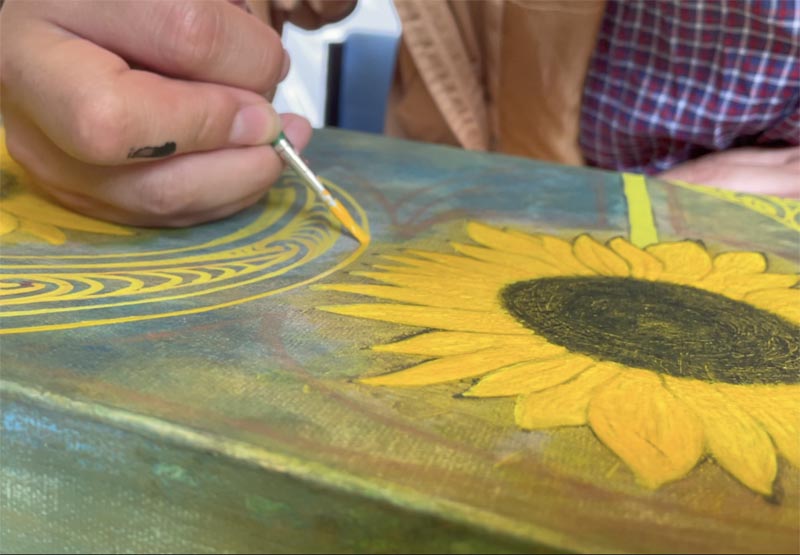 "What I had thought of as important was now unimportant. When you're vulnerable and in dire circumstances, you see people for who they really are on the inside. And for me, this meant I couldn't relate with my family, who at the time only saw me the way they did before that experience. It all resulted in me spending many years moving from place to place, being transient."
Mokena would spend a few months in a new place before feeling compelled to move on again.
"I did that a number of times before I decided I couldn't do it any more. I was just exhausted."
Feelings like this often come with unhealthy coping mechanisms, Mokena says. Finding himself often in dark places, he ended up down many paths before he began his search for support.
Mokena's support person, Herewini Te Rangi of Te Kupenga Net Trust in Gisborne, ignited the creative spark in Mokena.
He enrolled in the Toihoukura School of Māori Visual Art and Design in Gisborne, hoping it might heal him and finally give him an opportunity to speak about what he had been through.
Eventually, however, he realised "it wasn't the place for that. They were more focused on giving me artistic knowledge and skills. I don't think they had the capacity to help me heal."
An appreciation of his culture and heritage
Although he didn't complete his degree, Mokena says the experience provided him with a good mindset, a new set of skills and knowledge, and an appreciation of his culture and heritage that he could carry with him into his life and his professional art practice.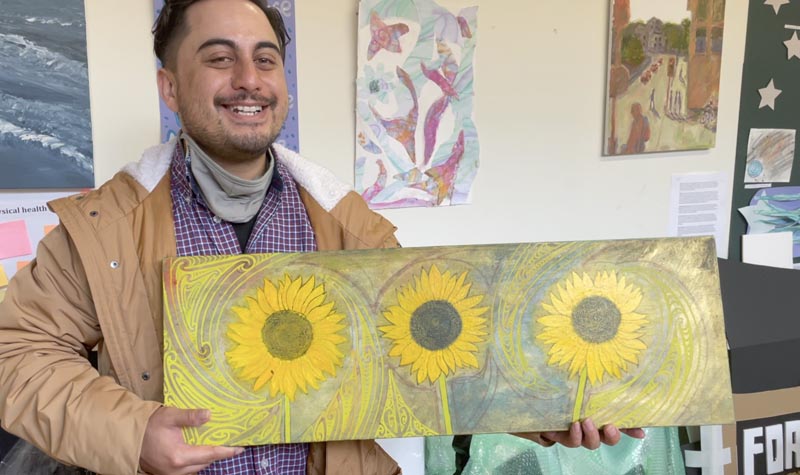 After art school, Mokena finally found himself in Wellington. The transition to where he is now was far from smooth and he says he experienced some of his greatest hardships re-establishing himself once more.
An assault during his time working as a security guard resulted in hospitalisation, some forensic testing and a diagnosis that he was HIV positive. He was devastated, and his mental and physical health rapidly declined. Bed-ridden and in hospital, Mokena turned once again to painting.
An advocate from emergency housing provider Atareira introduced Mokena to Pablos Art Studios. "Alexia, my support person, saw some of my paintings and she loved them, so she told me about Pablos. I walked through Pablos' doors three years ago and I've been coming here almost every day ever since. There is no place I would rather be."
There are still days when Mokena struggles, days where he can barely communicate as a result of the trauma he's experienced. That's why he sees creative spaces like Pablos Art Studios as essential. "If it wasn't for the support of the staff and the other artists as well I would feel very isolated and alone."
Mokena is adamant that Pablos Art Studios has turned his life around, bringing peace, clarity and balance to his life. "Life is getting better. None of that would have been possible without a place like Pablos. They gave me hope in my darkest hours. I am forever grateful for their service and what they do here. I wouldn't be where I am today without them."