Media Release
Arts Access Aotearoa
MEDIA RELEASE: Arts Access Aotearoa
A prison in Northland leading the way in the use of the arts as a rehabilitative tool and a graphic design project with offenders in the Youth Unit of Hawke's Bay Regional Prison were recognised at the Arts Access Awards 2016 tonight in a ceremony held in the Banquet Hall of Parliament.
The annual Arts Access Awards celebrate the achievement of individuals and organisations providing opportunities for people with limited access to engage with the arts as artists and audience members.
Northland Region Corrections Facility, near Kaikohe, received the Arts Access Corrections Leadership Award 2016 for its innovative, comprehensive arts and cultural programmes, which support a well-structured pathway to rehabilitation and reintegration into the community on release.
The Facility offers theatre, music, creative writing, painting and carving programmes. It also provides access to NZQA courses and qualifications through Te Aho o Te Kura Pounamu – The Correspondence School and North Tec.
The judging panel praised the Facility's shared vision, its tikanga-based philosophy, its education outreach and its community partnerships.
READ:Shared vision of the arts in Northland Region Corrections Facility
Involving prisoners in trying to solve community problems inspired the partnership between RoadSafe Hawke's Bay and the Hawke's Bay Regional Prison. Nine prisoners from the Youth Unit took part in a three-month graphic design project to create road safety resources focused on changing people's behaviour and attitudes, and increase knowledge around road safety.
The project received the Arts Access Corrections Community Award 2016 and judges commended the project for its use of art and graphic design to provide training and skill development, which might lead to employment opportunities for the young offenders on release.
At the end of the project, the men were presented certificates and items of clothing with their own designs printed on them. In addition, artwork from two of the participants was printed on to billboards, displayed on Hawke's Bay Regional Prison property and will also be installed along State Highway 2 at Paki Paki.
READ: Road of opportunities for young offenders
Highly Commended certificates
Highly Commended certificates were also presented. These were:
Arohata Prison, Tawa, Wellington, Arts Access Corrections Leadership Award, for the commitment of its staff and clinicians to working with artists and community groups to provide arts programmes as therapy and a reintegration tool across all three units.
Puna Tatari Special Treatment Unit, Spring Hill Corrections Facility, Te Kauwhata, Waikato, Arts Access Corrections Leadership Award, for its application of the arts and culture as an integral part of its psychological services and physical environment.
Awhi Tautoko, Community Corrections, Whangarei, Arts Access Corrections Community Award 2016, for its culturally therapeutic experience, designed to give community-based offenders a way to express themselves and their world through art.
Read more about the Highly Commended recipients.
Arts Access Aotearoa has a contract with the Department of Corrections to support and advise on its arts activities and programmes.
MEDIA HIGHLIGHTS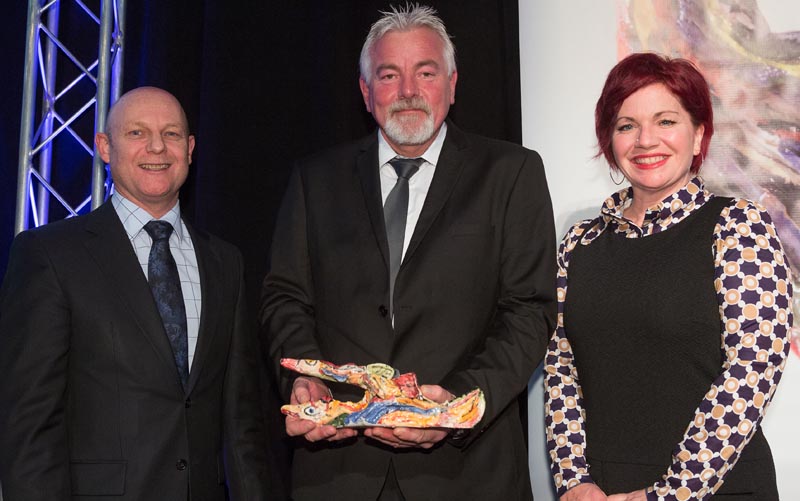 Arts Access Corrections Leadership Award
New Zealand Herald
Te Kaea, Maori Television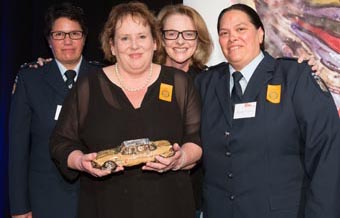 Arts Access Corrections Community Award
Hawke's Bay Today