Article
Arts Access Aotearoa
Auckland Arts Festival takes lead in accessibility
1 August 2018
Leadership, commitment and engagement with Auckland's various disability communities resulted in a massive 806% increase in ticket sales to the Auckland Arts Festival 2018's accessible events – up from 47 patrons to the 2017 accessible events to 426 in 2018.
The Auckland Arts Festival has been a feature of the city's calendar since 2003 and has grown into an annual, high-energy celebration of Auckland city, its people and cultures.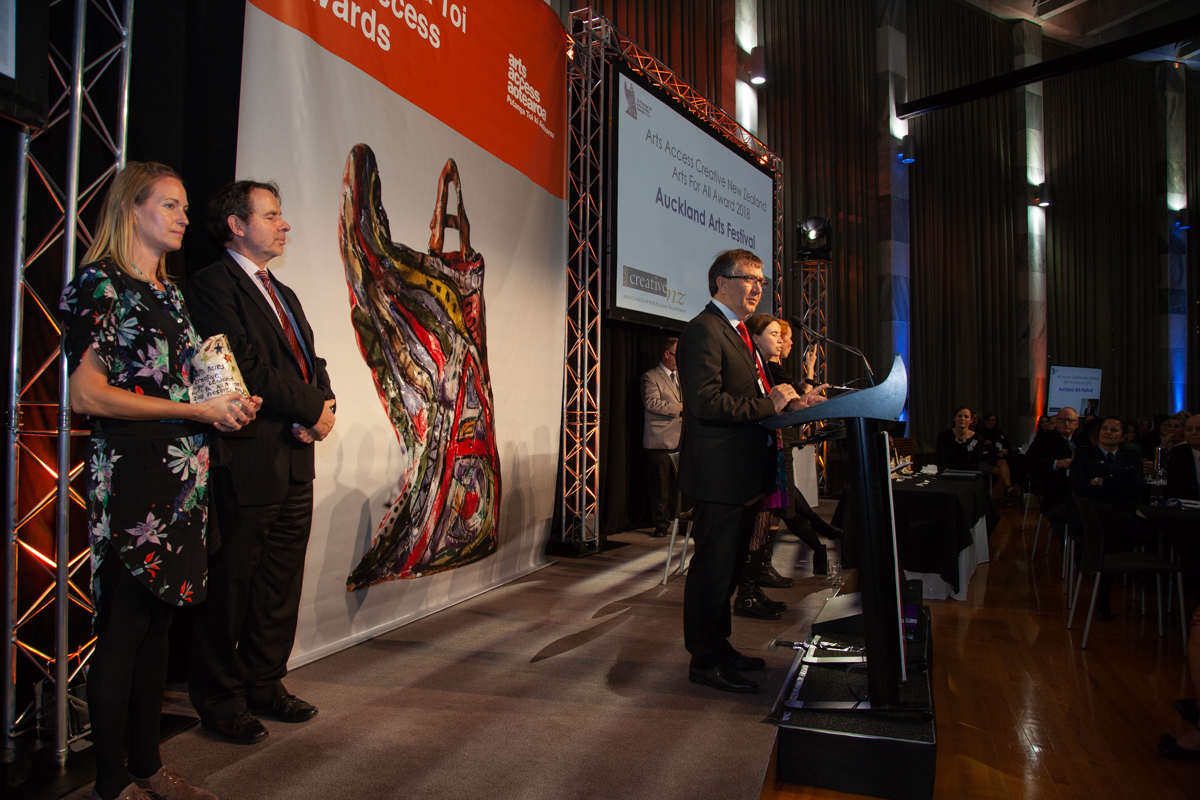 Improving its accessibility for everyone is an issue that Artistic Director Jonathan Bielski feels passionate about. And so this year, the Auckland Arts Festival offered 14 accessible events (a 50 per cent increase from 2017), and put in place dedicated staffing and resources to ensure people with accessibility needs could easily find what they needed.
The key to the Festival's accessibility, Jonathan says, was ensuring it was community-led. In the early stages of planning the Accessible Programme, staff talked to key community stakeholders who identified shows that resonated and would translate well. From there, they designed the programme, communications and marketing plan based on ongoing engagement, consultation and advice.
"It has to come from the community because how else would we know what people need?" Jonathan says. "It seems pretty obvious but when you ask people what they want, they tell you and when you give people the opportunity to go, they go. We're very proud that the Festival this year was the most accessible and that's because we took a different approach."
Commitment to accessibility
It's this commitment that saw the Auckland Arts Festival receive the Arts Access Creative New Zealand Arts For All Award 2018, presented at Te Putanga Toi Arts Access Awards 2018 in Parliament on Wednesday 1 August.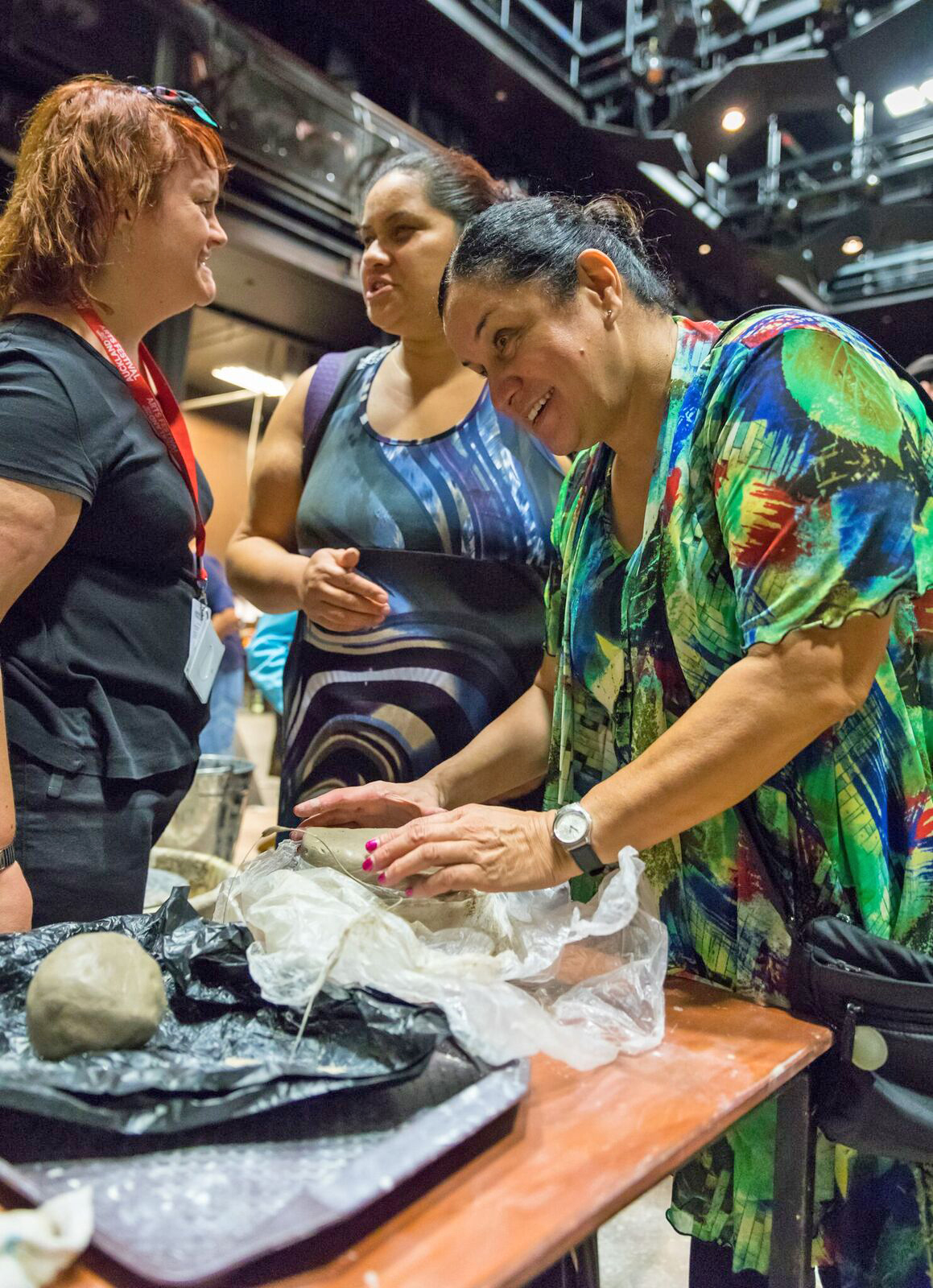 Of the recipient, the judging panel said: "Strong leadership at the Auckland Arts Festival has changed attitudes and showed what's possible. An exemplary Arts For All Auckland Network member, the 2018 Festival pulled out all the stops to be as accessible as possible – and the impressive increase in ticket sales says it all."
After consultation, the Festival adapted a number of performances in theatre, comedy, magic, circus, contemporary dance, music and visual arts to improve access. This included six New Zealand Sign Language interpreted performances for Deaf patrons; touch tours and audio described performances for blind and low-vision patrons; and, for the first time, a relaxed performance for people on the Autism spectrum, or with sensory and communication disorders, and learning difficulties.
Two barriers to access identified by the community were the cost of tickets and difficulty in addressing individual access needs. As a result, the Festival reduced the cost of tickets for its Accessible Programme and brought the ticketing in-house so patrons could be helped on a one-to-one basis.
The Festival's website also had an access section hightlighted on its homepage and a dedicated Festival contact for queries. Transport assistance was provided and access information about each venue was provided on its website. At the venues, seats were selected to suit patrons: for example, seats with good sight lines to the NZSL interpreters.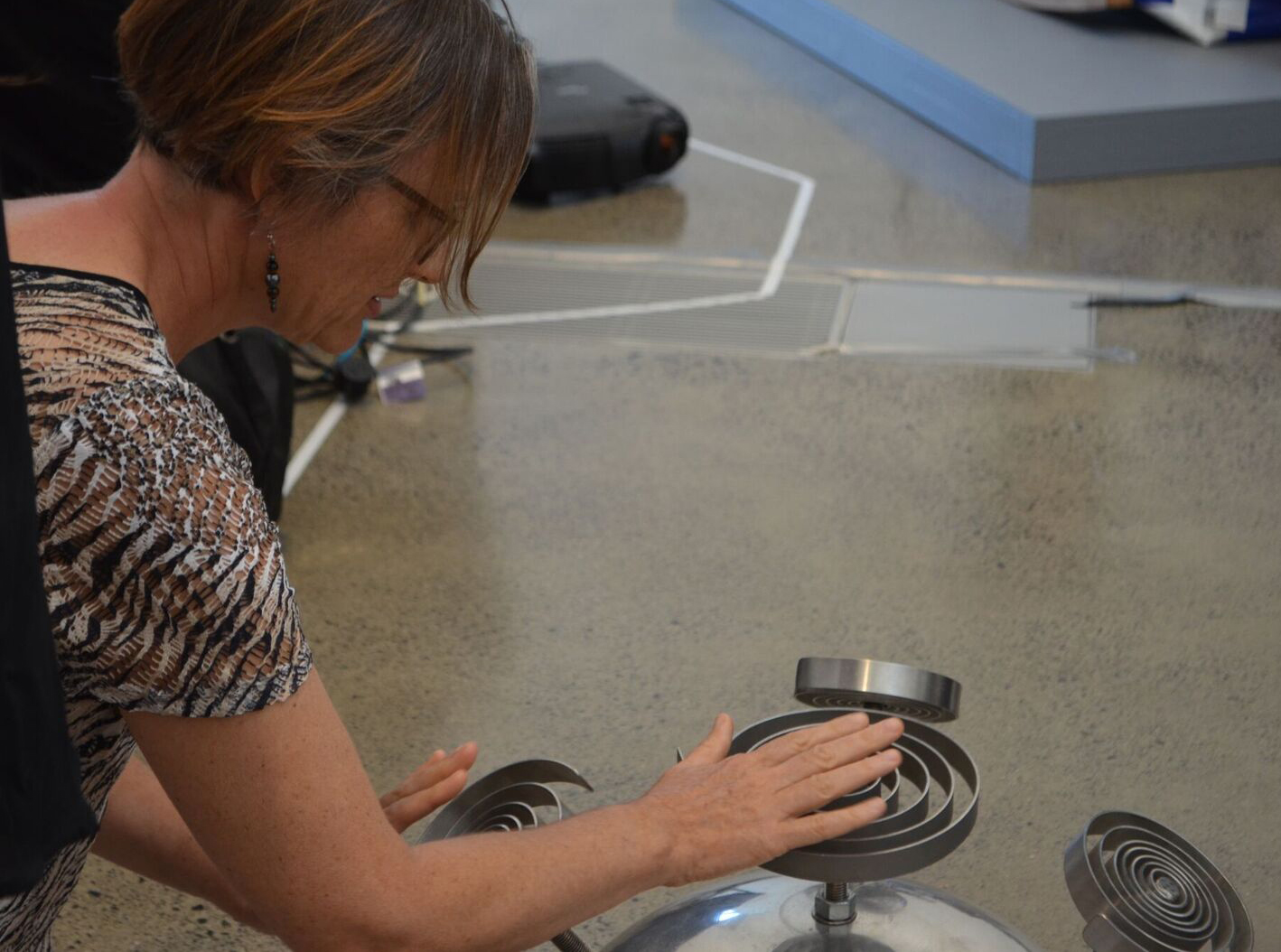 One accessible event, held in Te Uru Waitakere Contemporary Gallery, was visited by a group of six students with vision impairment to experience From Scratch's interactive 546 Moons Exhibition.
The audio describer set up the students with headphones for an audio description of all the instruments and the From Scratch rehearsal. Gallery staff guided the students through the exhibition and gave them extra information about the instruments and how they were played.
The students then explored the instruments and played them. When the From Scratch musicians arrived, they introduced themselves to the students, and answered their questions about the different instruments.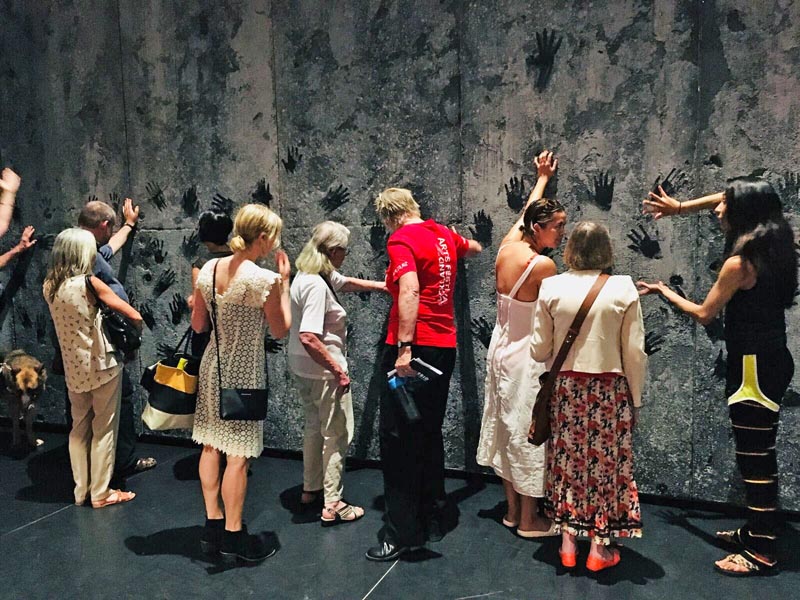 Áine Kelly-Costello, who is blind and recently completed postgraduate study at the University of Auckland, attended the touch tour and a music performance by From Scratch. She also attended the audio described performance of the theatre production 1984, and Jack Charles v the Crown, which included a pre- show touch tour.
"It was a pleasure to be able to attend events and immerse myself in the soundscape, monologue or drama, just as we all should be able to, confident that I would fully experience the show and not miss crucial information," Áine says.
Jonathan is delighted at the progress the Festival has made. "When you listen to people and you respond, and tailor the offering in a way that is going to provide an access point on their terms, not on our terms, then people will come."
He emphasises the importance of being community-led in a genuine way. "Don't tell people what you are going to do: ask them what they want, then deliver. If you aren't prepared to deliver at an institutional level then don't start the discussion."