News
Arts Access Aotearoa
Arts Access Aotearoa is pleased to host the free RNZB Live in Your Living Room audio described Hansel & Gretel broadcasts, a new two-act ballet that premiered in 2019. It will be available this weekend on Friday, Saturday and Sunday.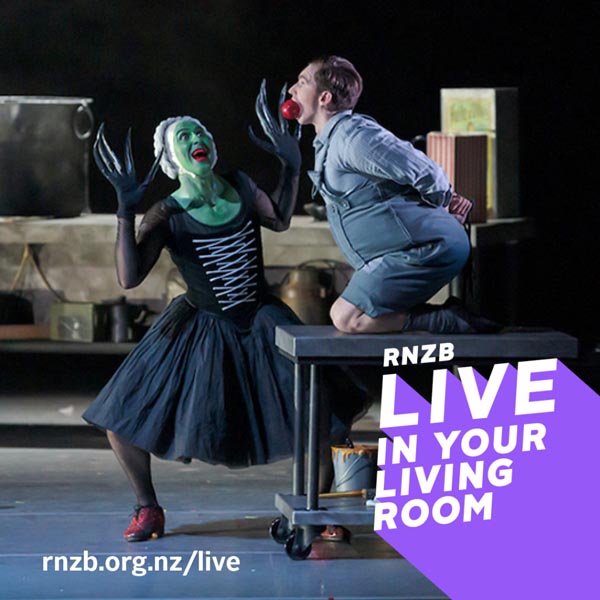 The times (NZST) are:
7.30pm Friday 29 May

1.30pm Saturday 30 May

10.30am Sunday 31 May
Please note: the broadcast link below will be made public at the time of broadcasts as above. The link will become public at the time of each broadcast. Please refresh your webpage if needed.
The RNZB is unable to invite you to a live performance for the moment. However, it's delighted to broadcast some of its fantastic back catalogue, right into your living room! This is free and available to everyone.
The RNZB in collaboration with Audio Described Aotearoa is delighted to present three audio described live broadcasts of Hansel & Gretel. The performance lasts one hour and 45 minutes, plus a brief interval between the two acts to make a cup of coffee and grab a slice of gingerbread.
"Hansel and Gretel has everything a brilliant ballet needs – beautiful choreography and dancing, wonderful music, fantastic costumes and set design, and a great story. It is the perfect ballet for audience of all ages."– theatreview.org.nz
Download a large print copy of the programme for Hansel & Gretel
Introductory notes
Introductory notes will provide you with vital information about the costumes, set and lighting and give you background information about the performances.