Audio description: a 2020 personal sampler
By Judith Jones
My audio description practice is nourished and extended by listening to other describers. Live is lovely and my respect to our developing audio description community of practice here in Aotearoa.
This year I've had some more time to explore examples across the internet and make connections with describers across the world.
I thought I would share some of the audio descriptions I've been listening to lately. If you're new to audio description, this can be a bit of a taster. If you are already a practising describer, maybe there are some here you won't have come across yet.
Integrating audio description is a commitment of mine and there are lots of examples of a similar commitment in this list, along with a great panel discussion, Accessibility in Filmmaking, near the end.
I'm interested too, in how audio description can also be thought of as a tool for inclusive interpretation, and there's a link to significant research on that right at the end of this post.
I'll start with a series of 'postcards' that I find cheering, connecting, intriguing, and sustaining during 2020.
Pandemic postcards
"Twenty-one thoughtfully curated digital postcards telling the stories of artists within the Deaf and disabled community living through the self-isolation and quarantine period of COVID-19. This glimpse into the lives of artists from around the globe, is sometimes quirky, sometimes heart-wrenching, often unexpected, always genuine." A series of postcards that were emailed out on request, and now online.
"Harbourfront Centre is an innovative, non-profit cultural organization which provides internationally renowned programming in the arts, culture, education and recreation, all within a collection of distinctive venues in the heart of Toronto's downtown waterfront." Read more
The Paradis Files: a short documentary about the making of a new opera
This short documentary follows the initial steps in the creation of the first chamber opera to be created and performed by Deaf and disabled artists, directed by Jenny Sealey.
"Maria Theresia Von Paradis (Austria, 1759-1824) was a celebrated composer, pianist and singer who gave concerts in Austria and across Europe. A contemporary of Mozart and Salieri, she was known as The Blind Enchantress.
"Graeae and The Stables are bringing to life the untold story of this extraordinary woman. This short documentary follows the initial steps in the creation of Graeae's first chamber opera to be originated and performed by Deaf and disabled artists, directed by Jenny Sealey, with music by award-winning composer Errollyn Wallen." Read more
A Sensory Guide to the Guggenheim New York
"Designed for those who are blind or have low vision, but illuminating for all, this guide features New Yorkers' voices and uses precise, evocative language to convey the Frank Lloyd Wright museum's architecture and the sensorial experience of moving through it." Read more
Here's the Guggenheim media release: Guggenheim Introduces New Audio Experience with Mind's Eye: A Sensory Guide to the Guggenheim New York. Read more
Handel & Hendrix in London: audio described guide
Handel & Hendrix in London is made up of two residences: Handel's house at 25 Brook Street and Hendrix's flat at the top floor of 23 Brook Street. This audio-described guide, developed through a collaboration by Handel & Hendrix in London and VocalEyes, takes you on an audio-described tour of both Handel's house and Hendrix's flat. Read more
Pictured Rocks National Lakeshore National Park
"Audio described video about the importance of using a boot brush. What are invasive species and why are they harmful? What's a boot brush and why should you use it? Find out in this funny video with Ranger Kristina. Great for all ages and anyone who wants to learn more about the importance of leaving no trace." Read more
Urban Hut Club: New Zealand Festival of the Arts 2020
"Like the idea of combining nature with art? You'll feel like a kid again as you lace up your boots and head off with the whānau in search of these bespoke miniature huts hidden in urban reserves and beaches. Writers Mandy Hager, Apirana Taylor, Chris Maclean and Renée have gifted each hut with its own short story. Online audio description by Perry Piercy will be available for the huts. The writers' stories will be available as recordings online as well. All this audio can be enjoyed in situ with the huts or from your own sofa, whatever suits you best." Read more
Bangarra Dance Theatre, Australia
"This Bangarra Dance Theatre Education Resource video is excerpts of About from the production Belong (2011). About expresses the choreographer's personal cultural connection and continuing curiosity about the four winds (Gub) of the Torres Strait Islands. The behaviours of these winds guide the people in their daily lives, and the spirits of these winds inform the essential elements of their cultural life." Read more
The dance Moth represents a story of spiritual inheritance and transformation. Moth is an excerpt from Bush (2003). Read more
National Gallery of Victoria, Australia
"Hear a detailed description of an artwork from the NGV Collection produced in collaboration with Description Victoria. The artwork is accompanied by two tracks. The first track includes the artwork description plus some factual information." Read more
Read more of Description Victoria's work on SoundCloud.
Being Human at Wellcome Collection: Highlights Tour
"The Being Human gallery at Wellcome Collection explores how we think and feel about ourselves, our bodies and our relationship with the world around us. This audio-described tour includes 11 stops from across the four sections of the gallery: Genetics, Minds and Bodies, Infection and Environmental Breakdown." Read more
Accessibility in Filmmaking: panel conversation from the St John's International Women's Film Festival 2020
"Are you interested in making your media available to the widest audience possible? From closed and open captions and described sound, to inclusive screenings, learn how to ensure your production is accessible from inception right through to the finished product. Leading this conversation, we welcome Jo-Jo Ellison (Archer's Mark), Liviya Mendelsohn (ReelAbilities, Toronto Film Festival), Rebecca Singh (Superior Description) and moderator Kathy Hawkins (InclusionNL)." Read more
Research: Audio description in an inclusive museum
Fresh in from VocalEyes in the UK. This really resonates with my experience of delivering audio description, and wider conversations I'm having with other practitioners.
"Research suggests we should start to think and talk about audio description differently. Its remit is access, and this should always be the priority. But if audio description can help more museum visitors to engage, and thereby increase the impact of that museum visit, then it is time for museums and curators to start thinking of it as a tool for inclusive interpretation." Read more
Judith Jones was the recipient of the Arts Access Accolade 2020, presented at Te Putanga Toi Arts Access Awards 2020. She is a member of the Arts For All Wellington Network and of WIDance.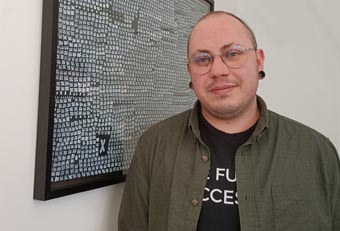 Stace Robertson: Stace is Lead Accessibility Advisor, Arts Access Aotearoa (T: 04802 4349 E: afa@artsaccess.org.nz). Stace works Monday to Thursday. More about Stace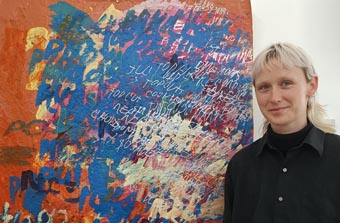 Milly Hampton: Milly is Arts For All Activator, Arts Access Aotearoa (T: 04802 4349 E: afa@artsaccess.org.nz). Milly works Monday to Thursday. More about Milly

Connect through music: this video was made by Lala Rolls of Island Productions Aotearoa for Arts Access Aotearoa and Chamber Music New Zealand.

Access for all: "The good thing about being focused on access and accessibility is that you create a better experience for everybody," says Philip Patston in this video, made by Lala Rolls of Island Productions Aotearoa for Arts Access Aotearoa.