From the Executive Director
The Big 'A' Awards, held in Parliament on Wednesday 18 July, celebrated the commitment and achievements of individuals, groups and organisations who work to break down barriers to participation in the arts, as both creators and audiences.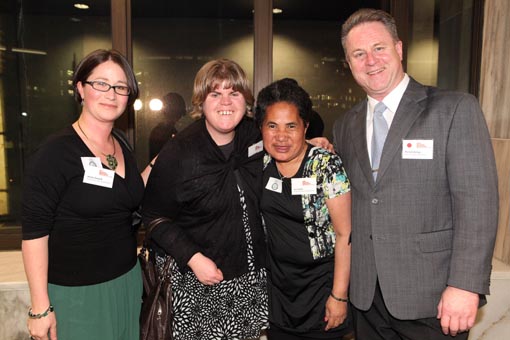 Covering six award categories, including highly commended citations where merited, the Big 'A' Awards are the highest honour within the area of arts and accessibility. The Minister for Arts, Culture and Heritage, the Hon Christopher Finlayson, again hosted the event.
Individual awards were presented by the Hon Tariana Turia (Minister for Disability Issues), the Hon Dr Pita Sharples (Associate Minister for Corrections) and Green MP Mojo Mathers, along with Stephen Wainwright (Chief Executive, Creative New Zealand), Christine Stevenson (Deputy Chief Executive, Department of Corrections) and Olivier Lacoua (General Manager, CQ Hotels Wellington).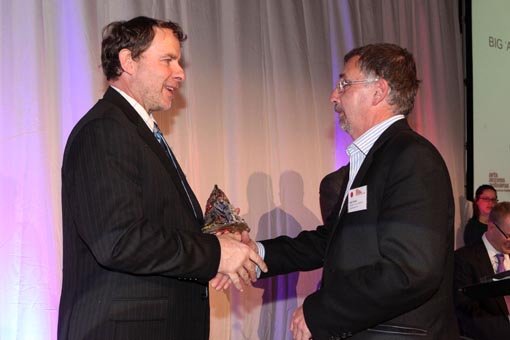 The Big 'A' Awards are a significant way that Arts Access Aotearoa can boldly advocate for disabled artists and those who support their achievements in our community. Along with the congratulations of friends and family, there was an encouraging and well- deserved wave of media attention paid to the recipients on television, radio and print media.
We have not arrived overnight at this place where the media and politicians are now engaged in our sector, and we walk in the footsteps of many who have worked over the years to provide the resources and programmes. One of these pioneers is Vincents Art Workshop and so it was wonderful to see them take out the Big 'A' Creative Space Award.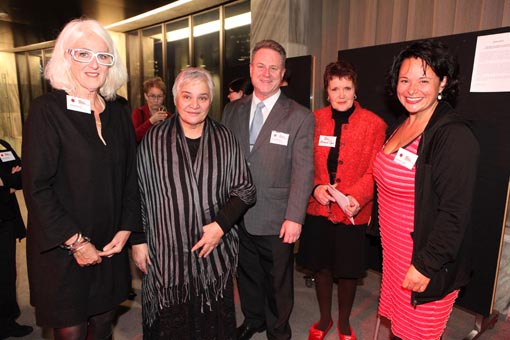 Arts Access Aotearoa is led by hard-working volunteer trustees who connect us to our purpose and guide our priorities. We are about to see a change at the helm where Susan D'Souza will step down after seven years on the board and Richard Cunliffe will take over the Chair. I'd like to close with my thanks to Susan for her commitment to Arts Access Aotearoa and leave you with her words, which were included in the Big 'A' Awards programme.
"The diversity of our cultural expression and individual circumstances means there is no 'best' way to provide access to the arts. But there is best practice."
Thank you to all our supporters who help us celebrate the best that you are.