Article
Arts Access Aotearoa
Award recipient pushes the boundaries
30 July 2013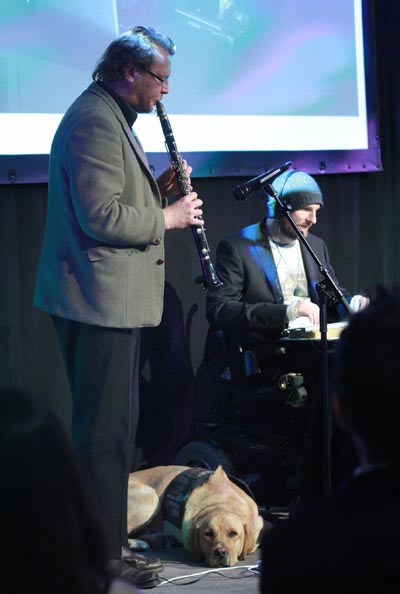 For Auckland composer, musician, sound designer and director Andrew McMillan, music is about a shared original experience. "It's about people and instruments and things together, making sound in places together."
Initially trained in jazz saxophone and composition, Andrew discovered free improvisation when he was at Christchurch Jazz School in the 1990s.
"Free improvisation is not about being defined by a specific genre of music. It's about the performance itself," he explains. "So it's defined by whatever you're doing. You're involved with creating something with people at that time. It embraces my musical philosophy – being very open to people and place."
Andrew, who has just completed a masters degree in composition at the University of Auckland, has been involved with a number of New Zealand bands and collaborative performance groups. He's a founding member of the Auckland music collective Vitamin S and founded the New Pacific Music Ensemble, a group fusing jazz and Cook Islands drumming. He's also a member of performance group Shameless Crowdpleaser.
As a sound designer of theatre, dance, art installations, film and television, Andrew has also worked with companies such as Red Leap Theatre, Touch Compass, Silo Theatre and Auckland Theatre Company.
Epitomising excellence
On 30 July, Andrew was presented the Big 'A' Artistic Achievement Award 2013, which recognises the achievements and contribution of a disabled artist. The judges said: "Andrew epitomises excellence. He has already made a significant contribution to New Zealand's artistic landscape and is continuing to push the boundaries."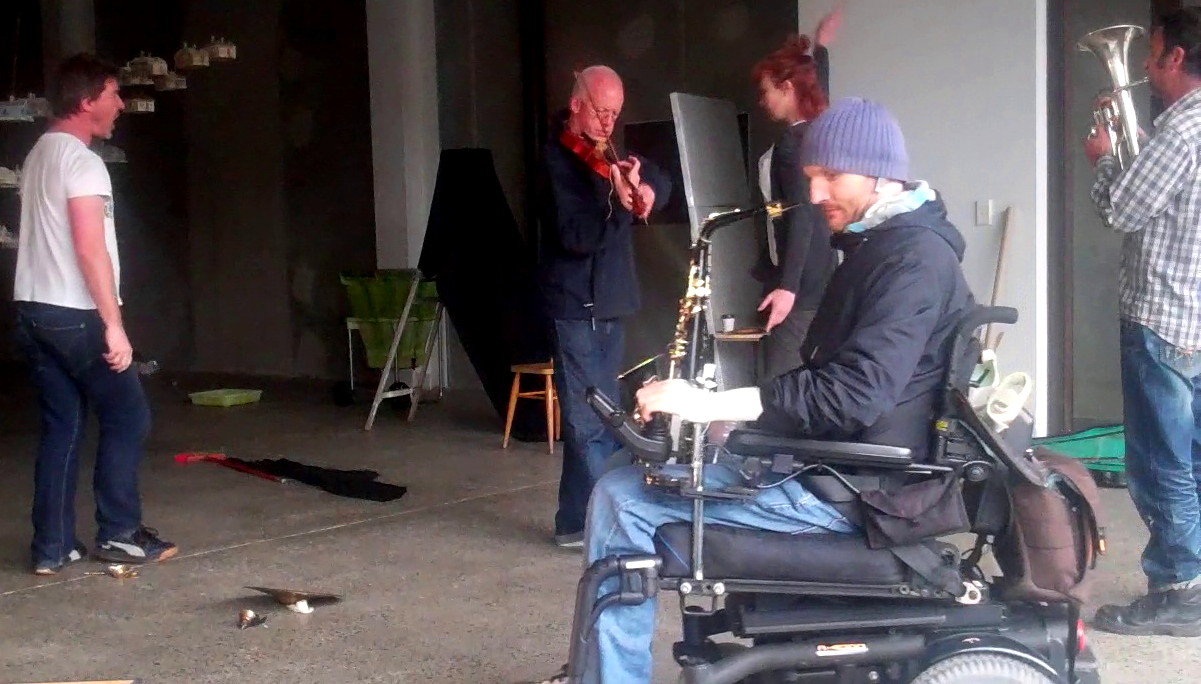 Andrew is modest about his achievements and says he doesn't know why he got the award. However, he acknowledges it was "endorsed by a bunch of people I've collaborated and made music with".
Lauren Hughes of Red Leap Theatre describes Andrew as an excellent artist and human being. "Drew is constantly pushing the boundaries of sound, the audience's experiences, the musician's practice, the composition process and his own physical limits."
Paul Buckton of Vitamin S says he cannot think of anyone more suited for the award. "Drew faces challenges with a fierce enthusiasm and commitment, coupled with an undiminished imagination and determination to succeed. Instead of his accident ending a promising career as a saxophonist, it initiated a new beginning."
Overcoming challenges
Andrew had a BMX accident that injured his spine and left him paralysed from just below the arms down. "Physically, it's just not as easy to be out and about," he says. "And it's not as easy to set up gear. I can't do as many things. But in a way, I'm doing what I would have been doing anyway, just with more challenges."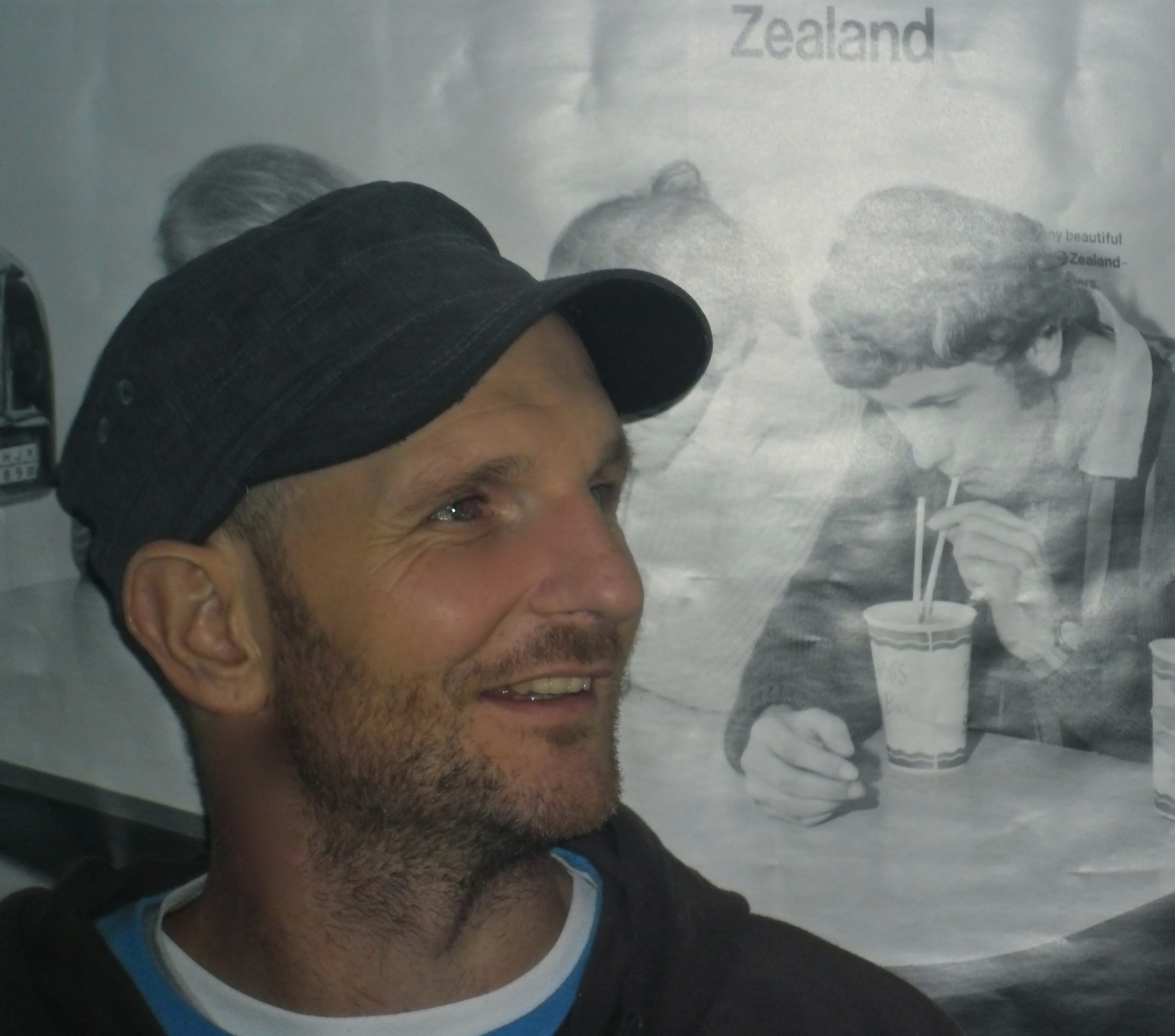 Among his list of achievements, Andrew designed the sound for Red Leap Theatre's production of The Arrival, which blended music, dance, puppets and props in its storytelling.
"Achieving the soundtrack to The Arrival was huge" Andrew says. "Getting these kinds of groups going – being involved in setting up things that haven't happened before and exploring new ideas – is really great."
In 2008, he created the soundscape for "Falls the Shadow", an installation by New Zealand sculptor Helen Pollock at the Auckland War Memorial Museum commemorating the 90th anniversary of the Armistice, and currently being installed as a permanent work at the Passchendaele Memorial Museum in Belgium.
Working with JOLT Dance
At the moment, Andrew is involved in a rehabilitation study with Burwood Hospital in Christchurch. Not one to waste an opportunity, he's working on a show with Christchurch integrated company JOLT Dance.
"I'm doing music and sound and setting up stuff – composing and constructing. I give them interactive tools like a camera, which the dancers use to trigger and manipulate sound when they move.
"In the future I'd like to do more with interactive technology. That's what I'm learning about now – using cameras and sensors to interact with sound.
"I'd also like to do more with the New Pacific Music Ensemble. I guess we should probably look into making a CD but for me, it's about the live performance and sharing that with people."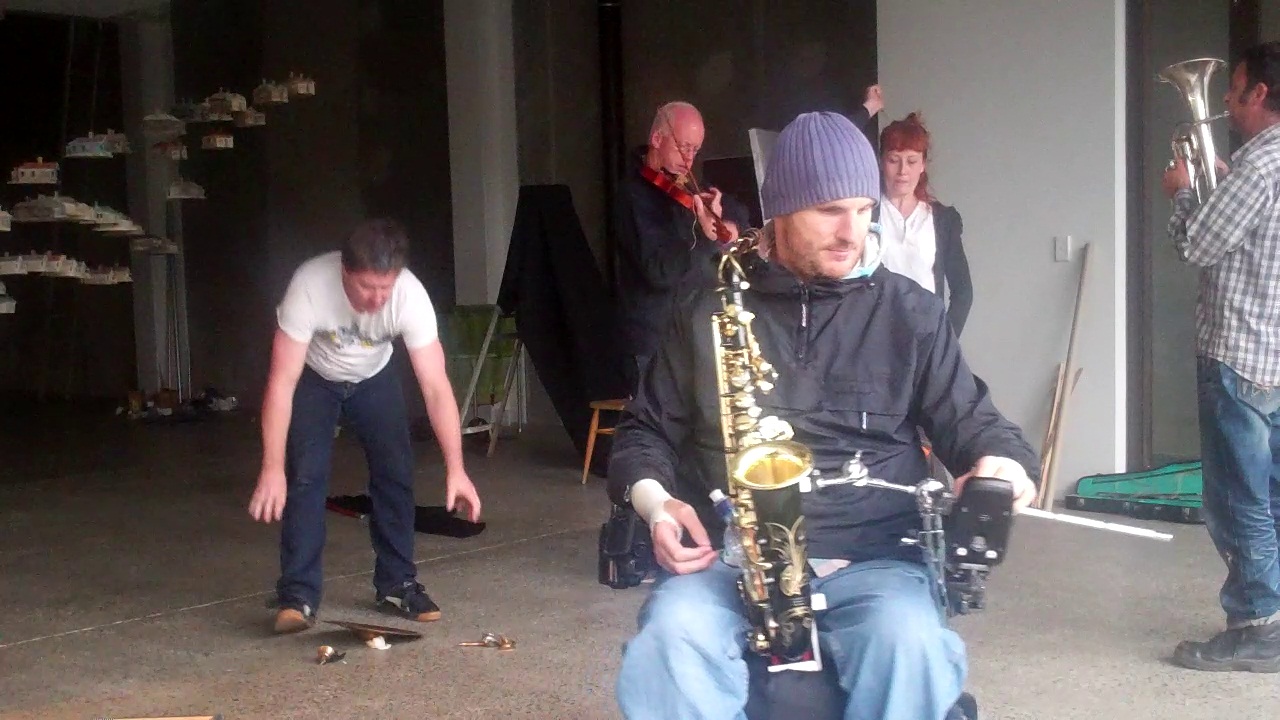 For Andrew, music is about people, community and original expression – something that is sometimes threatened by the commercialised music industry, he says.
"I think the music industry can be stifling for community. Music becomes a commodity. I don't know if I personally have any interest in making a CD and I don't know if the world would miss it if I didn't make one. I like the idea of people in general playing music and having it in their everyday lives.
"The structures around the industry are very defined but I like original experiences. Music is a chance to collaborate with people and express ideas, and for people to have an experience and reflect on that. And I'm looking forward to more opportunities to play with others and collaborate."