News
Arts Access Aotearoa
An award-winning play, Up Down Girl, the story of a young woman with Down syndrome leaving home for the first time, will open at Wellington's Circa Theatre on 20 April after a sell-out season in Palmerston North in 2020.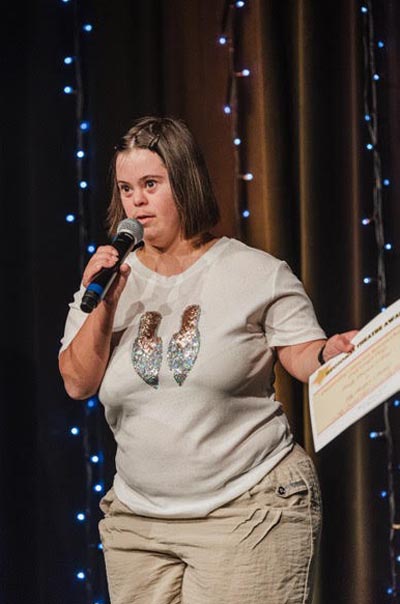 Lily Harper, a young Palmerston North actor who has Down syndrome, plays the main character, Mattie. Lily wanted to be a star and also share her character's story. Theatre practitioner Nathan Mudge recognised her talent and together, they started planning a production that would give Lily the opportunity to shine.
Up Down Girl is an adaption of the play Up Down Man, written by Sue Shields for UK's Myrtle Theatre Company. In February 2021, it won three awards at the Regional Theatre Awards: Emerging Actor in a Play for Lily Harper; Outstanding Actor in a Play for Trudy Pearson; and Best Connection Between Characters (Full Length Play) for Lily Harper and Trudy Pearson. The show also received a special commendation for concept and design.
"When people talk about Down syndrome, some of the things they say can be hurtful," Lily says. "Everyone is different and anything is possible. I want to prove that people with Down syndrome can do anything.
"When I did the show in Palmy, when people were clapping in the audience, it made me feel special. When people picked me to do it in Wellington I felt my heartbeat pounding and I said, 'Yes, go for it!' because this is me and I want to do it."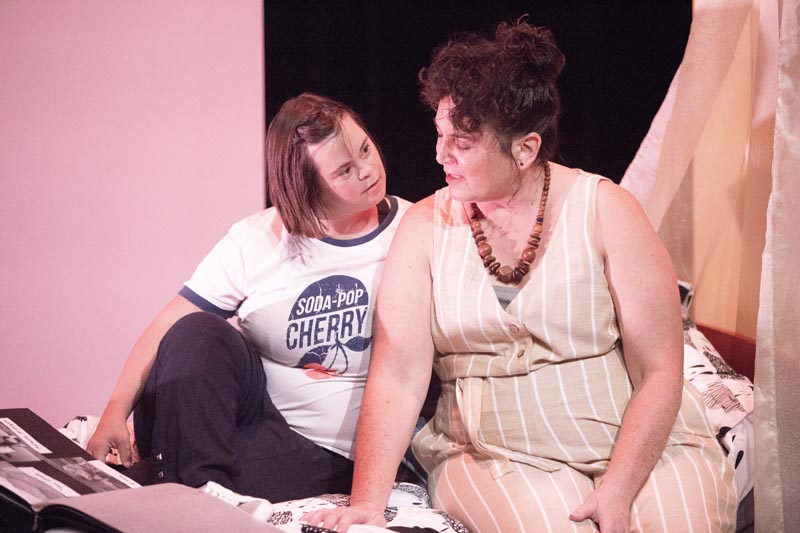 Lily says she has enjoyed performing since she was a child. "I have always enjoyed playing make-believe with my family and friends. I first did acting in a school play and from then, I knew I wanted to do bigger shows and be a main character on stage.
"I remember going to see the actor Ian McKellen when he did a show about Shakespeare and he invited me on to the stage. That's when I knew I was interested in performing."
For Lily, her favourite thing about Up Down Girl is the cast and the crew – getting to know them and hanging out with them backstage. "I really loved getting to see what happens behind the scenes of a show. Walking from my dressing room to the stage was like a dream."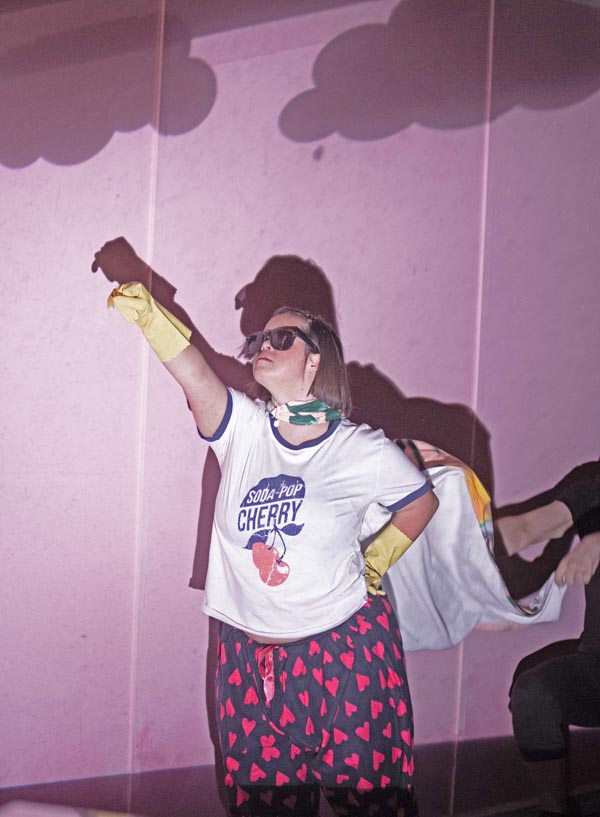 What Lily most loves about performing is meeting new people and creating a bond with the cast. She says it helps her act better on stage.
She hopes there will soon be more roles for actors with Down syndrome.
"When I watch movies like Mamma Mia and TV shows like Shortland Street, I wish that someone with Down syndrome like me could act with them. My friends also dream of being a main character and I want them to have the opportunity too. To anyone who has dreams like mine, never be shy. Keep on believing. Anything is possible."
The opening night's performance is a fundraiser for the Wellington Down Syndrome Association and you can buy your tickets from its website. There will be an audio described performance on 25 April, a relaxed performance on 27 April, and a sign interpreted performance on 1 May. More information, including dates, times and ticket information, can be found on Circa's website.
Co-directors Nathan Mudge and Michiel van Echten moved to Wellington last year and started The Up Down Project, an inclusive performance collective that aims to "uplift people with disabilities, promote tolerance, and encourage collaboration between artists of all backgrounds and abilities".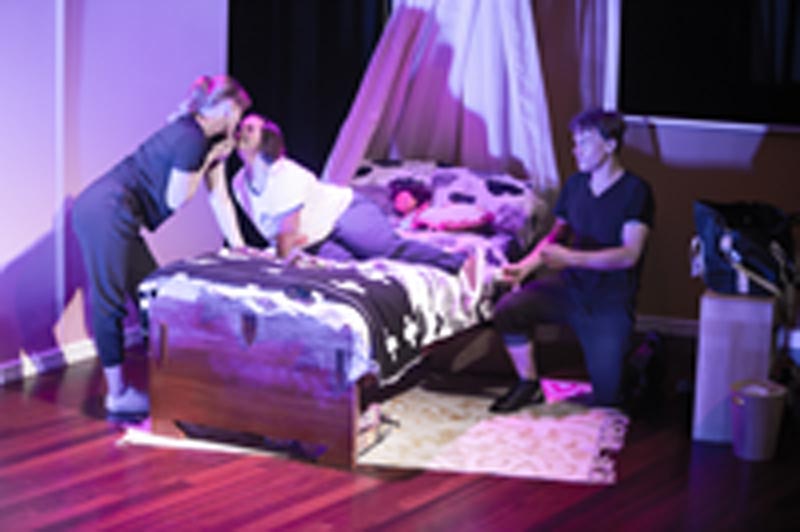 Nathan says, "We work with artists from the disability community by facilitating training opportunities and assisting them to get their work presented in mainstream spaces. We ran a theatre summer school for neurodiverse people in January at BATS Theatre and Up Down Girl is our first production in Wellington.
"Our hope is that a successful first season will position the company as a viable investment for future sponsorship and funding so we can tour Up Down Girl to other centres and implement a programme of activity to widen our reach and impact."