News
Arts Access Aotearoa
Back to Back Theatre at New Zealand Festival
15 February 2016
"My objective is to make a fantastic piece of art. We're not making work about disability. We're trying to make work about inability, about all our personal and collective sense of inability," said Bruce Gladwin, Director of Geelong's Back to Back Theatre talking to Kim Hill on RNZ's Saturday Morning programme.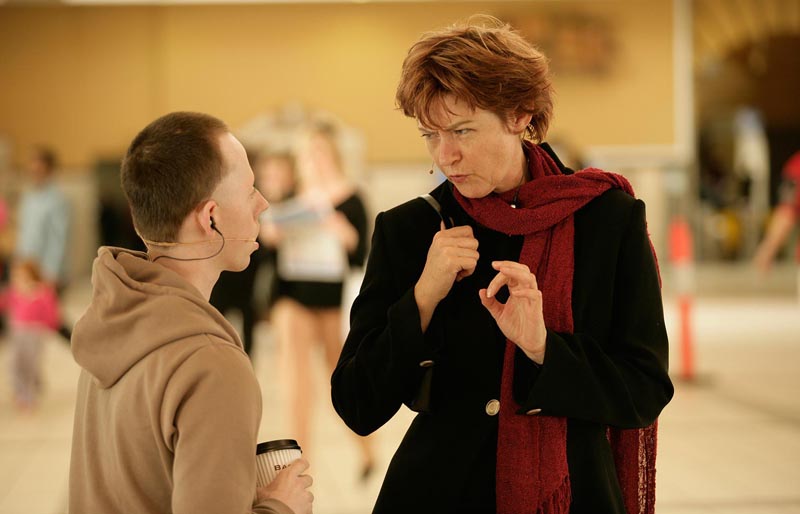 Back to Back Theatre is bringing its critically acclaimed production Small Metal Objects to the New Zealand Festival in March 2016. The company has performed in more than 35 countries around the world since the company was formed in 1988.
"It's an incredibly funny piece and tragic at the same time, so the audience is laughing at the top of their lungs in this very public space," Bruce said on the Saturday Morning show. "I think this gives the audience a relief to be in that kind of public environment and enjoying themselves too."
A cast of four actors, some of whom are perceived to have intellectual disabilities, will be performing in the public space of Wellington's Queens Wharf. Two will be discretely mic'd and will play drug dealers, engaging with the passing public.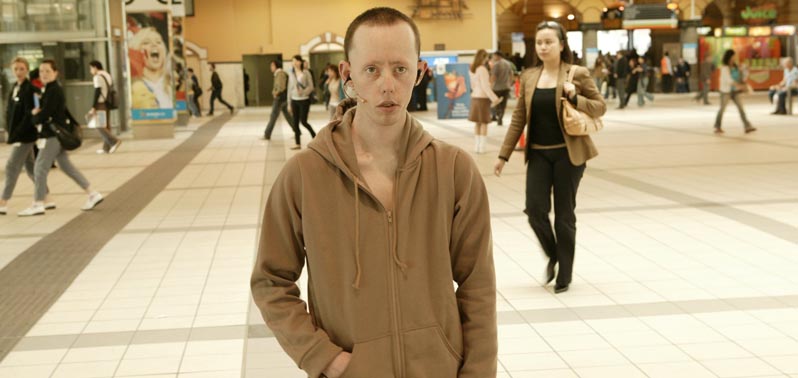 The audience of up to 250 people will sit on a raised seating bank and listen in on individual headphones. They will have to try and figure out where the conversation is coming from and who they think is speaking.
"The public reaction and interaction varies from city to city … Some in the public have asked the actors for directions, oblivious to what is going on … Other members of the public might realise that it is a show and intentionally engage with the actor and get involved," says a Dominion Post article.
"Buskers have laid down their hats and started performing … In New York, someone decided to stand in front of the audience and sing Amazing Grace for 15 minutes."
The audience has a sense of both watching and being watched, and often members of the public stare at the audience trying to figure out what's going on.
Exposing everyday prejudices
Back to Back Theatre often challenges norms and exposes everyday prejudices by showing a marginalised part of the community. For example, when we walk down the street most of us will divert our eyes from certain characters so we don't get asked for money or hassled. In this way, the audience is forced to examine the situation.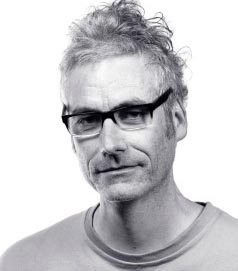 "One of the things as a director that I'm constantly playing with is the tension between control and chaos," Bruce said on the Saturday Morning show. "You want to keep some sense of control but also, a performance needs to take on a life of its own, so chaos is an important element.
"We often use a video camera to capture the improvisations and then we look back at the video and start scripting the dialogue that the actors have generated into scenes. The actors take a very active role in developing the narrative arc of the story.
"The actors are always finding their own sense of understanding and interpretation within the work and I think that's what makes the work unique and gives it a very individual voice."
Bruce Gladwin has been with the company for sixteen years. In 2015, he received the Australian Council of the Arts award for his lifetime achievement in theatre.
Small Metal Objects 5.30pm 16 March,12.30pm and 5.30pm 17-19 March, Under the Sails outside TSB Arena. Tickets are $49 from Ticketek.co.nz
Breaking Barriers is a free Artists Talk with the company from 1-2pm 15 March, upstairs at the ST James Theatre.