Article
Arts Access Aotearoa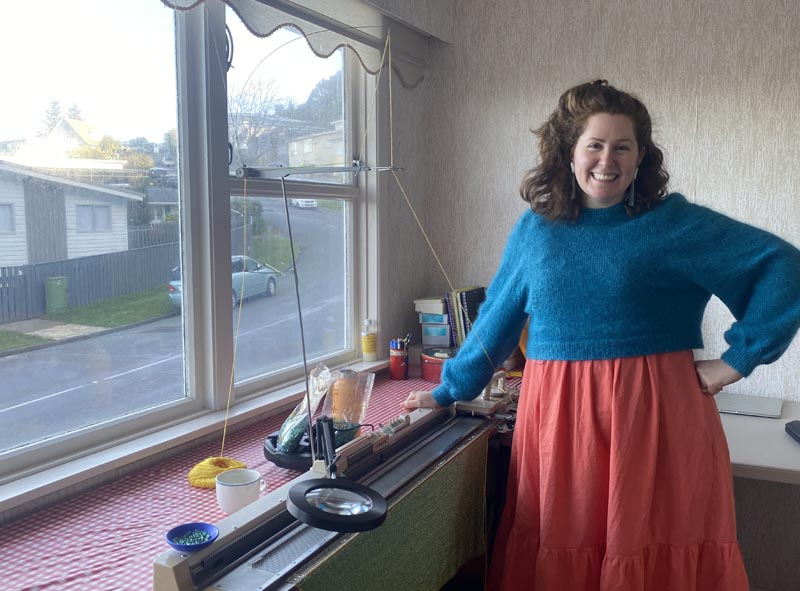 Drawing from her life, Wellington video, performance and installation artist Bailee Lobb explores the many layers of her disability experience through her art.   
Bailee graduated from the University of New South Wales – Art and Design in 2018 with a Bachelor of Fine Arts (Hon). She's been creating colourful and tactile bodies of work ever since.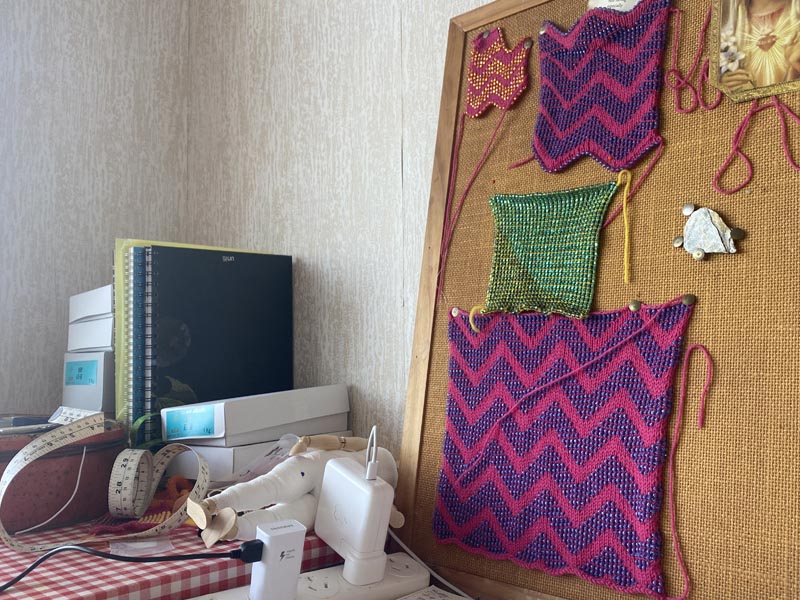 "Rest, including sleep, accessibility, experimentation and play are central themes, and as an autistic woman, I look particularly at frameworks around self-care and crip time," she says. 
Art, for Bailee, was not a conscious choice. She's always made art and says she had a very creative childhood, having been raised by a family of creative and practical hands-on people. Colour, space, texture and tactile experiences were a major part of her upbringing and have been a huge influence on her work.
Her art carries an experiential quality, she explains. "I want to communicate my lived experiences in ways that resonate with people."   
The scale and tactile experience of her artwork requires a thorough artistic process.  
Testing fabric in small sample quantities
"I test fabric in small sample quantities to get the fabric and tactile experience just right," she explains. "And for colour, I test different small-sample dyes in various quantities, and then write the types of dye and its quantities on the back of my fabric swatches.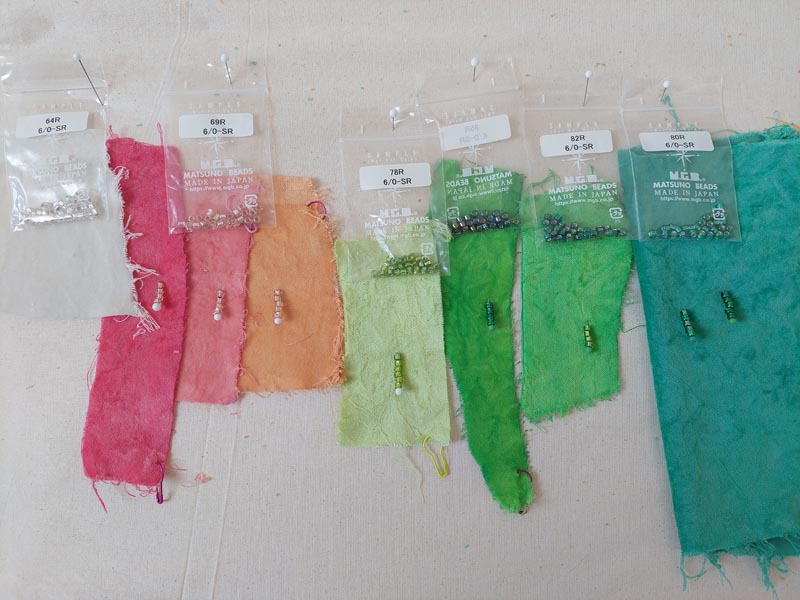 "Once I've finished the small-size samples and am satisfied with colour and texture, I work on scaling up the work. I do this through modelling and visiting exhibition spaces in person. I walk through the exhibition space and physically feel out how far away the works could be, which then translates to their size."  
In a video produced by Attitude, Bailee discusses how her work explores the kinds of accessibility required for disabled people to live equitable lives.  
Rest is a central theme in Bailee's work. Her experiences of chronic pain, fatigue and autism motivate her to explore broader disability experiences in her art.   
"I started looking at the concept of crip time, markers of time and day, and what types of activity were labour-intensive," she says. 
From there, exploring how much rest is needed "in order to do what other people are magically able to do" is a large part of what Bailee hopes to communicate.  
"We're never just one thing"
Disability, she says, is never just one thing. "I think that's the experience of disabled people everywhere. We're never just one thing: nobody is ever just 'disabled' and there's no one, singular experience or perspective of disability. 
"Disability experience is often considered a heavy topic and it can be hard or uncomfortable for people. I think it can also be fun and light: there are elements of my disability experience that feel playful. I want to expand on that idea of fun and play through my exploration of colour and texture.
"I use fun as an entry point to these conversations and I hope it shows that our experiences as disabled people are multi-faceted and not confined to just disability."   
What matters is making things with her hands
Bailee works across a variety of forms of visual art, as each idea she is communicating has a different dynamic and tactile property. She is not concerned with keeping within one discipline or another; what matters is making things with her hands and the tactile properties of what she creates.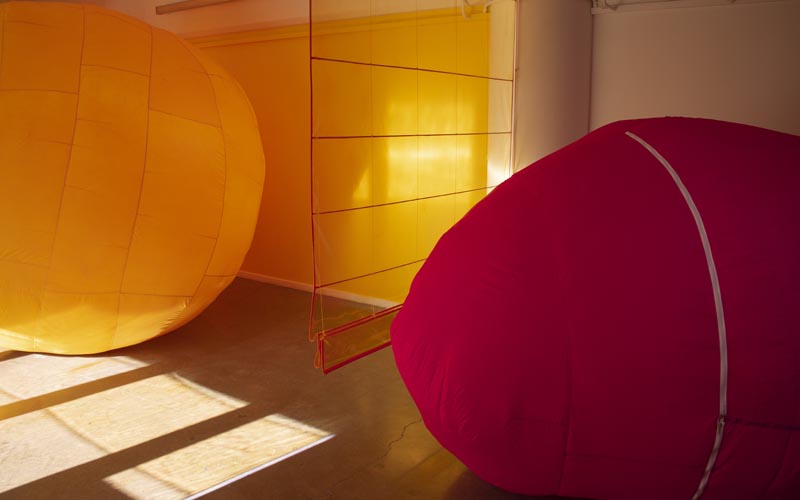 Bailee has several upcoming installations and projects. She's working on an exhibition for Nelson Arts Festival, which runs from 19 to 29 October. Entitled Sensory Self Portraits, the work will combine two installation works that explore sensory regulation. An existing installation, In Bathing, Bask will be presented alongside a new installation work titled How Do You Sleep at Night?, exploring physical and sensory supports for sleep.
Bailee will also be showcasing her new video work, Happy Hand Dance at the Blue Mountain Cultural Centre, in Katoomba New South Wales from September. 
In addition to her art practice, Bailee has a consulting service aimed at artists, arts organisations and business. She provides advice on creating sensory-friendly areas in the workplace; how to approach accessibility for the development of exhibitions; advice on funding applications; and workshops and team-building activities. 
Rest and disability experiences continue to be central themes in Bailee's upcoming works and she looks forward to the conversations these works create. "My art is about communicating. I often struggle to communicate things using language but I don't have that problem with my art. The conversation becomes part of the work and then it's easier for me to communicate."  
 Visit Bailee Lobb's website for more information.