Blog
Arts Access Aotearoa
An important milestone was reached in late November as like-minded advocates met for training to strengthen their advocacy skills using digital media, including video, smartphones, social media and websites.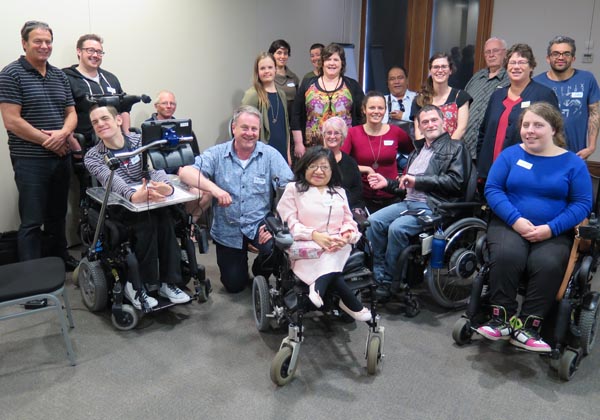 Thanks to the Ministry of Social Development's Think Differently funding, Arts Access Aotearoa was able to deliver a project called Arts Access Advocates: A National Partnership. There were three parts to the project: a short film, a video and a weekend symposium.
The symposium provided participants with fresh ways to advocate for the types of changes they want to see happen in accessible and inclusive arts, culture and entertainment.
They are also set up to work with each other and invite new members into the group.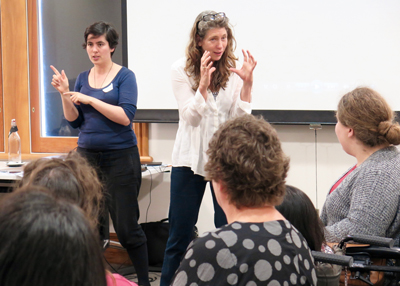 A short film, created by Lala Rolls of Island Productions Aotearoa, was screened at the symposium and includes examples of what accessibility in the arts looks like.
I'm very grateful to everyone who participated and who helped make this weekend symposium a success. You can read more about this project on our website.
I recently spoke at the annual (and always enriching) Tonic Conference, organised by Tauranga community training provider Exult. Billed as "fresh thinking for community groups", the conference is ideal for people from community sector organisations. It provides a recharge for participants, and offers them new ideas and skills, and effective ways to do the important work they do.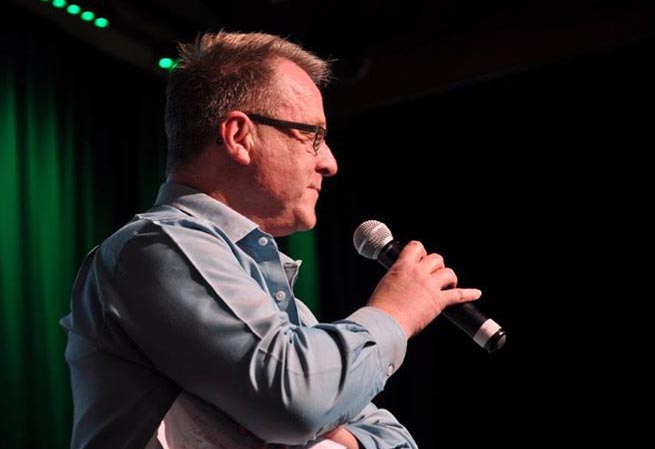 My topic was about governance, conveying some of the tools I have learned that help me to work effectively with my board. We explored some essentials that allow the governance structure of a not for profit to be compliant, sustainable and well-managed. For example:
it is essential for an executive director/manager to have a constructive and open relationship with good lines of communication with the board chairperson
An effective agenda for each board meeting is ideally prepared by the chairperson and executive director/chief executive
Trustees should have a job description that explains their role so they see governance is not day-to-day operations management
The executive director/manager should have a limitations policy that protects both sides from misinterpretation of the management role, its responsibilities and limits.
Various governance resources are available on our website for you to download and adapt to suit your needs. If you want to engage your board and manager in further training, I highly recommend Boardworks International.
There are two stories this month about creative spaces – the achievements but also the challenges for Māpura Studios and Tufuga Arts Trust, both in Auckland. A constant challenge for these and other creative spaces is the one of funding and fundraising – a concern that is shared by Arts Access Aotearoa. We receive core funding from Creative New Zealand but in addition, we have to raise funds from grants and philanthropic trusts, as well as donations and events.
Fundraising movie and Robert Rapson short film premiere
For the first time, we held a fundraising movie event last month. We sold approximately 120 tickets for $25 each and also ran a quick auction of six items beforehand. Lessons were learned but I am glad we gave this model a try. It worked. We made new friends, who are likely to come to other events we run. They also learned about Arts Access Aotearoa's work.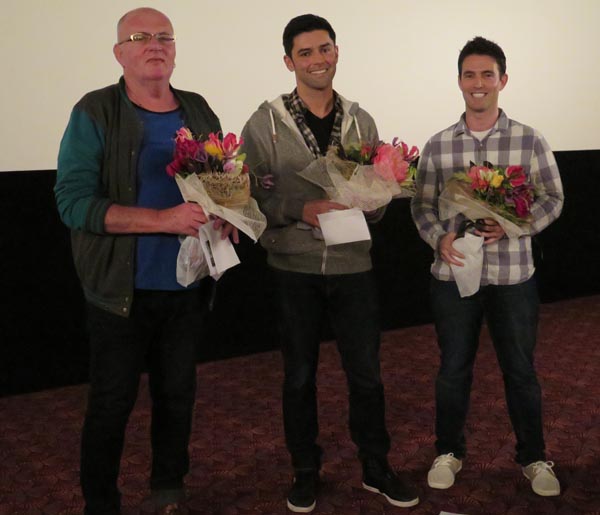 Along with the feature film, we were excited to present the New Zealand premiere of Leonardo Guerchmann's short documentary about ceramic artist Robert Rapson. Funded by Creative New Zealand with support from Arts Access Aotearoa, this film is a beautiful journey into Robert's artistic process where he reflected on the influences that inspired his long career.
Films like these are essential. They tell the stories of artists from creative spaces and elsewhere so their voices are heard and their art reaches and enriches the lives of more people. Let's have more of them.
This is the final In Touch newsletter for 2015. Thank you to everyone who has worked with the team at Arts Access Aotearoa as we work with you to make the arts more accessible for all people who live in Aotearoa. I hope you have a safe and happy holiday period and I look forward to more achievements in 2016.