Blog
Arts Access Aotearoa
Where can people buy affordable, vibrant and high-quality art these days? Fortunately, there are community-based art spaces, called creative spaces, throughout New Zealand where people are making interesting, accessible and affordable art.
There are at least four upcoming opportunities in the Wellington region and one in Christchurch over the next month where punters can buy and bid for artworks that will enhance their walls.
The cool thing about these events is that you'll also be supporting the work of organisations that are all about enabling access to art and creativity for people who face barriers to access.
First up is Pablos Art Studios' art auction on Friday 26 October at the New Zealand Portrait Gallery on Wellington's waterfront. There will be around 120 works for sale. These include works by well-known New Zealand artists such as Michel Tuffery, Dick Frizzell and Nigel Brown, alongside art by Pablos' artists.
You can read the story Pablos Art Auction a chance to give back about the auction and why Pablos' artists are keen to donate their work to this important fundraising event. As artist Soren so eloquently says about the value of Pablos Art Studios: "It's a bit like singing in a choir. Here, if you fluff a line or two it's not the end of the world. You can pick yourself up, join in again with the other artists and get yourself back on track."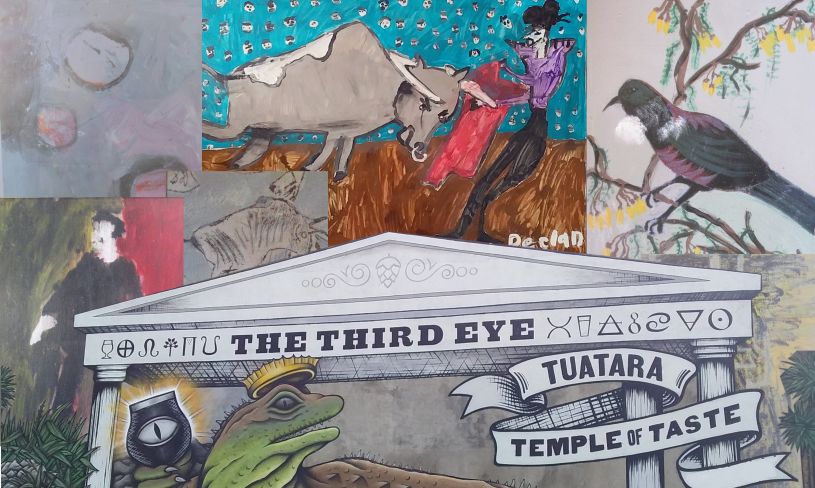 The second event is a fundraising exhibition in Wellington on Friday 2 November for The Shed Project Kapiti, a creative space in Paraparaumu. All the proceeds from the sale of artworks will go to the artists and The Shed Project. There will be music, pizza, wine, beer – and great art to purchase. Check out its event and purchase your tickets.
And in central Wellington, Vincents Annual Group Exhibition opens on Thursday 15 November in Vincents Gallery in the Willis Street Village.
Finally, there's Arts Access Aotearoa's annual Awesome Arts Access Auction on Wednesday 14 November at Te Auaha New Zealand Institute of Creativity on Dixon St, Wellington – in plenty of time for you to buy your Christmas presents.
Fabulous range of items to bid on
Along with great art, there will be a fabulous range of items to bid on – from luxury getaway packages (e.g. Taupo, New Plymouth, Christchurch, Auckland, Wellington), tickets to live performances, restaurants, art, health and beauty items, and much more.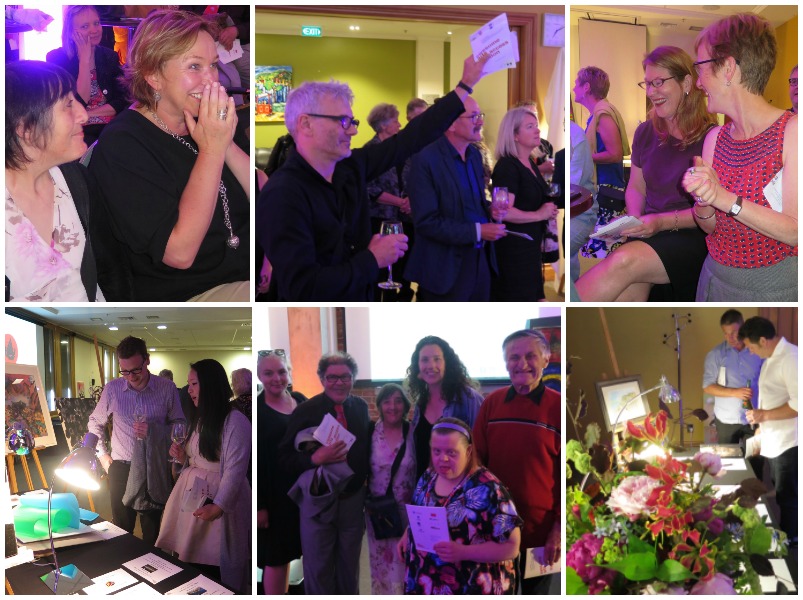 As in previous years, the Awesome Arts Access Auction is a fun-filled, elegant event for a great cause. This year, we're excited to be holding the event in Te Auaha, and are extremely grateful to them for stepping in and becoming our event partner.
The fifth event is fundraising for a community performance theatre at SkillWise, a Christchurch provider that includes The White Room creative space and Many Hats Theatre Company.
This auction will include artworks by local and national artists, plus other luxury items. It will be held at SkillWise in Manchester St, Christchurch on Friday 23 November. Check it out on The White Room website.
With just three weeks to go until the Awesome Arts Access Auction, please keep an eye on the Arts Access Aotearoa website for updates and be sure to follow us on Facebook and Twitter for announcements about new auction items. You can also buy your $20 tickets online or contact the office (E: info@artsaccess.org.nz T: 04 802 4349).
Supporting Arts Access Aotearoa's work
If you are wondering about the sorts of things you'll be supporting by coming to our auction, I suggest you read the feature story, Exhibition sparks conversation about autism, about an exhibition held recently at the Otago Museum to promote the art of 28 autistic artists, and encourage dialogue and understanding about autism.
This fantastic partnership and exhibition, led by autistic people, was the direct result of an Arts For All Otago Network meeting we facilitated in Dunedin. The Arts For All Network is one of three key areas of our work at Arts Access Aotearoa. It's about supporting and encouraging performing arts companies, museums and galleries, venues, producers and artists to improve their accessibility.
The two other areas of our work are creative spaces and Arts in Corrections. I invite you to read more about Arts Access Aotearoa's work on our website and get in touch with us if you would like to know more.