Article
Arts Access Aotearoa
Changing perceptions about who can dance
1 August 2018
Auckland dancer Jesse Johnstone-Steele has been changing people's perceptions about who can dance for the past 20 years.
Since Touch Compass Dance Trust's inception in 1997, Jesse has been a pivotal performer with Touch Compass – New Zealand's only professional inclusive dance company, where disabled and non-disabled dancers share the stage.
"Jesse has many sides to him," says Catherine Chappell, founder and Artistic Director of Touch Compass. "He's cheeky: a showman and a great improviser, who lights up the room. He's fully committed to his dance and work, and his ability to sense and feel the dance and music is rare."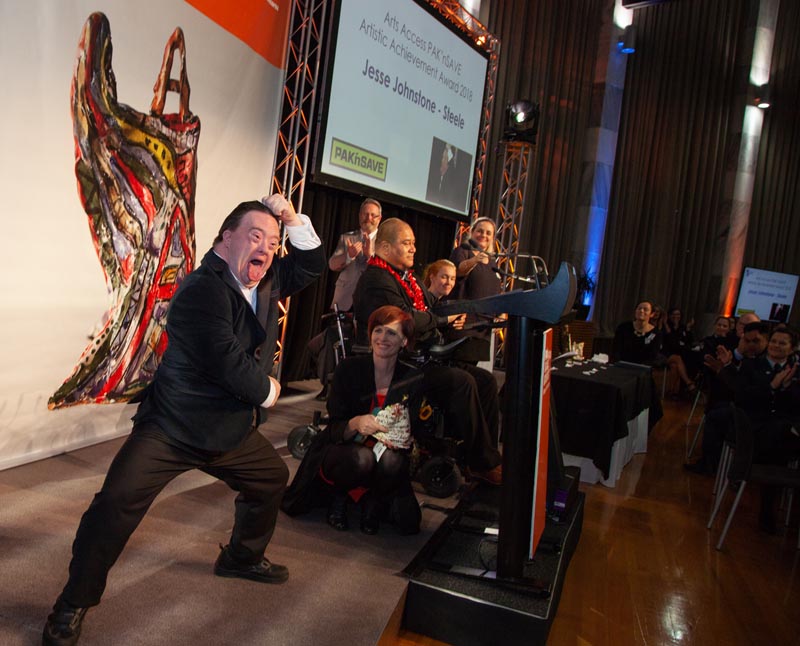 Jesse was presented the Arts Access PAK'nSAVE Artistic Achievement Award 2018 by Hon Carmel Sepuloni, who hosted Te Putanga Toi Arts Access Awards 2018 in Parliament on Wednesday 1 August.
The judges commented that Jesse's "artistic achievements and contributions are many and diverse. His commitment, talent, versatility, generosity and clear career path are simply outstanding. This nomination had the wow factor."
His talent was first spotted by Maxine Donellan from the Healing Through Arts Trust when she saw him dancing at the local pub on Great Barrier Island.
"I saw him performing over 24 years ago and witnessed how he raised the energy, even as a young individual," Maxine recalls. "He has an incredible ability to bring joy, connect people and be comfortable with himself, in turn connecting the essence of being human to his movements in dance.
"By performing at the highest level and being so visible on stage, screen and television he has put a face to what is possible for people with disabilities when opportunities are there.
"When any artist works with Jesse they learn something about themselves and to never underestimate possibilities. He has forged a career in dance and a legacy, which is no mean feat in New Zealand and much to be admired."
Ability to listen and connect
Impressed by his talent, Maxine asked Touch Compass Artistic Director Catherine Chappell to choreograph a piece for the group in which Jesse was performing. From the beginning, Catherine says, his ability to listen and connect with others stood out.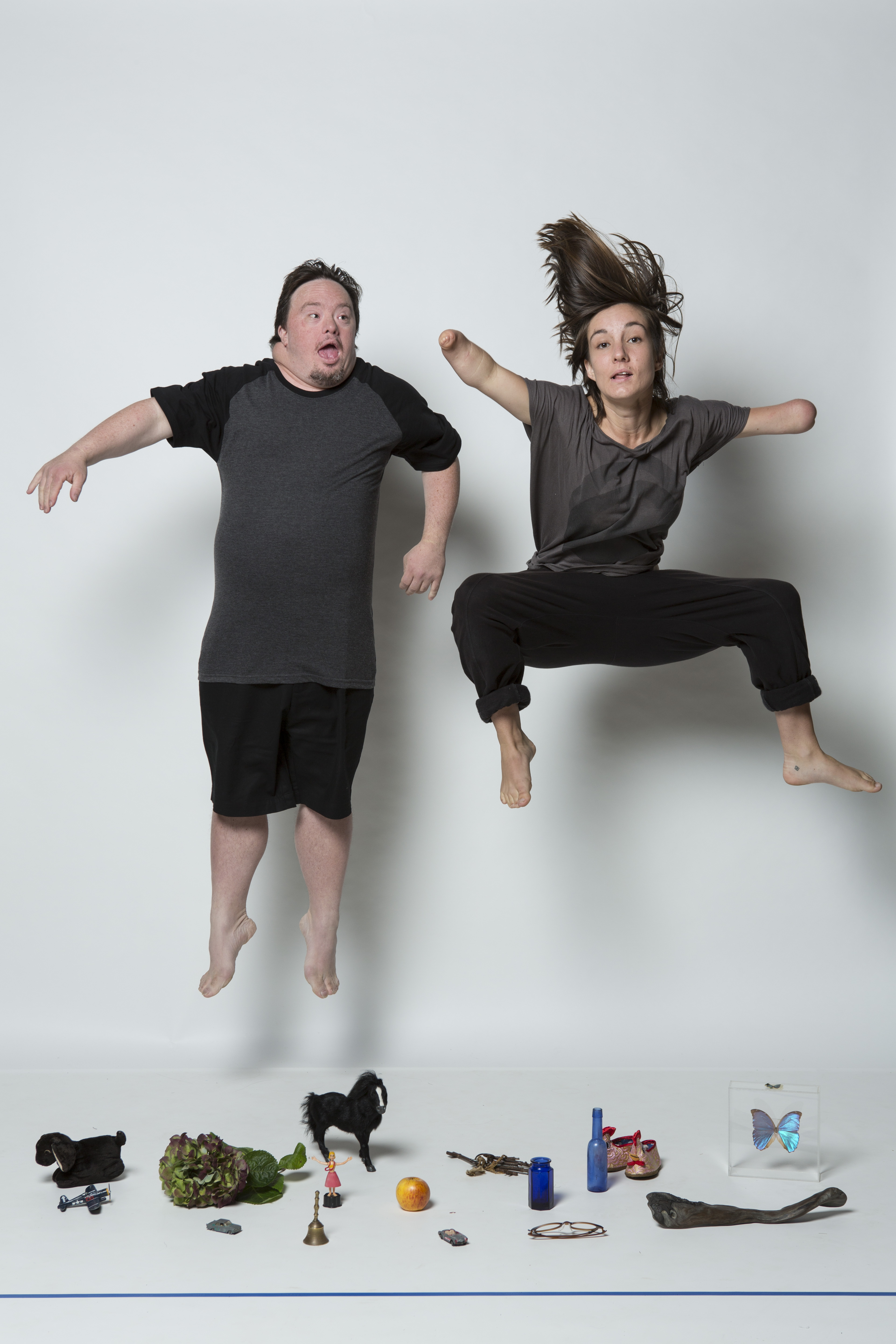 "He brings such natural talent and energy to everything he does, winning the hearts of whoever he meets and interacts with," she says. "I have never experienced anyone who is such an excellent dance partner. Jesse has the ability to be incredibly focused and present and will always be my favourite dance partner of all time."
Jesse has featured in 17 major Touch Compass seasons, as well as performance pieces, short films, documentaries and other events. Along with his work with Touch Compass, Jesse has performed for the Healing Through Arts Trust in their productions Soul Song, Scrooge, The Bookworm and Brick in the Wall, and has been a regular dance tutor and performer at the InterACT Disability Arts Festival and for Circability's shows.
Jesse has also trained as a dance teacher within Touch Compass, and has trained for and gained formal certification as a Zumba fitness instructor, which he teaches at a local leisure centre.
For Jesse, becoming a Zumba instructor is what he is most proud of. "It's the people I have got to know and dance with at the classes make me proud."
What Jesse enjoys most about teaching is "helping people warm up and making people laugh". And when things become challenging, he keeps a positive mindset.
"I have a good think in my mind and remember the fun times I have when I dance," he explains. "Hearing the music and seeing my friends keeps me motivated. It also helps warm me up for the day and makes me feel good so I think of this and then it's not hard to get started."
No stopping Jesse
After 24 years performing, Jesse isn't slowing down. Right now, he is "working on getting stronger and going to the gym" so he can "be a better dancer and get more energy."
Jesse says he is motivated by the many staff members who work with him, who "inspire me to reach my dance dreams".
He plans to continue as support tutor, performer and inspiring arts figure for Touch Compass, and to help people by facilitating workshops and performing in the Healing Through Art Trust.
In the future, he wants to perform in therapeutic theatre, dealing with issues of mental health and emotional wellbeing. "I would also like to do some more filming and maybe be a dancer in a cool music video."
For Jesse's dance goals, the sky's the limit.