Blog
Arts Access Aotearoa
29 November 2013
I was super-excited when Claire Noble from Art Access Aotearoa rang and told me that I was successful in my application for a scholarship to attend the Exult Tonic Conference in Tauranga. The workshops looked like they fitted well with my role at Way Out West, a vocational day service for adults with mild intellectual disability in West Auckland.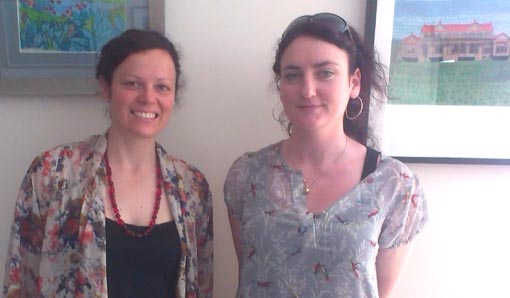 The conference was held at Tauranga's Historic Village, and we had two days of brilliant weather and inspirational company. Facilitated by Kerri Tilby-Price and her fantastic team, the conference vibe was friendly and optimistic.
The theme "Celebrating Community" encouraged us to focus on what we do well, and how we can use those things to make a bigger impact on the lives of the people we support. With most organisations having limited budgets, there were many clever ideas based on the little things we can do that can make a huge difference.
Belgium-based Cyriel Kortleven's talk entitled "Break, Burn or Ban the Box" encouraged us to think outside the square, to think creatively, to say "Yes and" as opposed to "Yes but".
It's so easy to be overwhelmed by the "what if's" and day-to-day difficulties in this sector. By changing our mindset as a collective, the workplace becomes a more positive and dynamic place to be.
Building community connections, support and awareness
Marketing community-based organisations is paramount to building community connections, support and awareness. A popular way is through developing a profile on Facebook. Winita Fourie took us step by step through the dos and don'ts, the tricks and the legalities.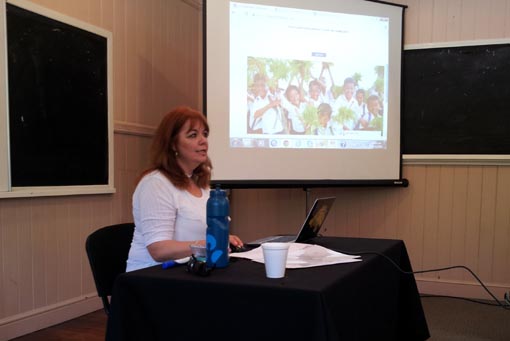 By posting our successes, milestones, and upcoming events, we can keep our community informed and involved. Facebook's a great way to get feedback and create interest in what our organisations are doing. Armed with her information, I hope to build a super-effective Facebook page for Way Out West.
It's easy to lose your passion and motivation so I was excited by Jennifer Myers' session on managing your workload, and by Robyn Coulter and Ros Lee's workshop entitled "Pressure, Passion and Productivity". Robyn and Ros raised optimism levels by giving great insight into positive psychology and showing how we can benefit from simple techniques such as focusing on our successes.
Job satisfaction survey
I will share the job satisfaction survey with my colleagues knowing that the feedback will be beneficial.
I think everyone in Grant Sowter's presentation wanted him to be on their board. He gave us a great deal of food for thought by raising points about what we should look for in our board members; what makes good trustees, and the role of a trust chair.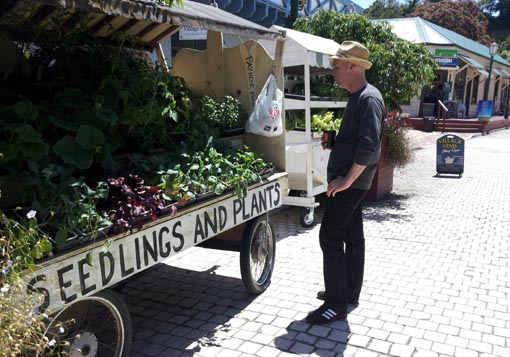 Thursday's workshop by Jo Miller, "Telling Stories with Photography", gave participants a sound guide to photography skills that we could use to take effective photos. What better place to practise our photography than at the Historic Village?
New Zealand's first female firefighter, Annie Barry, was truly inspirational. Her amusing life tales were a great way to end an awesome conference. The message of this final address was "Anything is possible".
I left feeling positive and optimistic. The fantastic scholarship from Art Access Aotearoa and Exult gave me the opportunity to meet some great people with so much to offer. I hope to keep these connections and collaborate on projects in the future.
Bridget Donohue is Community Support Facilitator at Way Out West in West Auckland. From the beginning of 2014, this creative space will be renamed 249 and will be situated at 249 Edmonton Rd, Te Atatu South, West Auckland.