Article
Arts Access Aotearoa
Please note: Applications to Arts Access Aotearoa's Ngā Toi Rangatira o Aotearoa Arts Access Fellowships 2023 are open. The fellowships will give the recipients financial support to create or develop an arts project or new work. The deadline for applications is 5pm Monday 20 November 2023. For more info and application forms
"There's nothing better than getting into a space with smells, things to taste, light, sound and textures, and having a jolly good play together. That's where the magic happens," says theatre practitioner and Artistic Director of Glass Ceiling Arts Collective Charlotte Nightingale.
Charlotte, who lives in Warkworth, Auckland, is the recipient of the Whakahoa Kaitoi Te Puna Toi Creative New Zealand Arts For All Fellowship 2022, presented by Arts Access Aotearoa. Her project involves working with the PMLD (Profound and Multiple Learning Disabilities) community and Glass Ceiling Arts Collective to create Spark, a multisensory theatre work for audiences with PMLD.
Of her project, the assessment panel commented:
"Your project has huge potential to extend new ways of re-imagining the theatre experience and welcoming new audiences. Your application was thorough and detailed, clearly demonstrating the processes required to execute your ideas and the strength of support you have from your community."
Charlotte responds to questions asked by Arts Access Aotearoa.
Q: Tell us about your Fellowship project and what it means to you.
A: I wrote the narrative for Spark during the Auckland lockdown as a short story. It was one of those late nights where, like many people from the disability community, I was feeling especially vulnerable about my whānau and the impact COVID-19 was having on the health system. I thought lots about motherhood and isolation, particularly for our rangatahi, and how lucky we were to have our horses, and to live away from the hustle and bustle.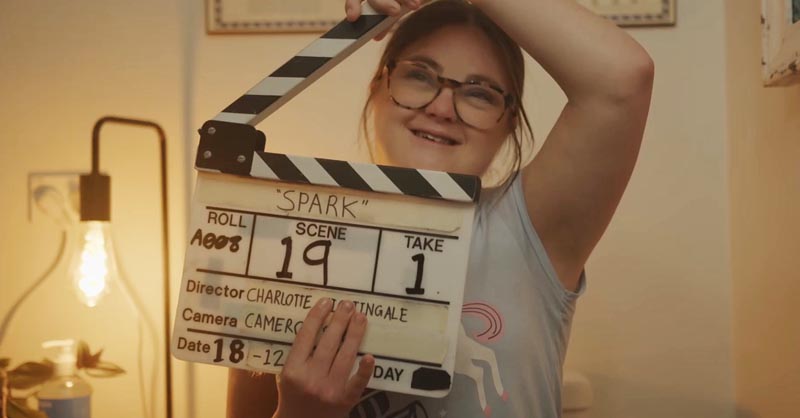 From there, it evolved into my great passion for multi-sensory theatre and narratives for people with PMLD.
During the first lockdown, Glass Ceiling Arts Collective made a digital multi-sensory work and we saw how this work created more access for profoundly disabled audiences. So I thought, what if we could take my story and deliver it in multiple ways, including as a multi-sensory short film and as a live performance. Then we could create much better access and inclusion for this work.
I am so excited because live experiential theatre is what I love to make. It is also what I love to experience as a neurodivergent audience member. I firmly believe that art should be made in collaboration with audiences through feedback and testing. The opportunity to really focus on what works for audiences with PMLD through this fellowship is awesome.
Q: What impact do you hope the project will have on the PMLD community?
A: There isn't a lot of work made specifically for audiences with PMLD and the limited access is challenging for these communities. Meaningful arts experiences that resonate with all of our communities is a human right, surely.
Our research has found that profoundly disabled audiences and non-disabled audiences enjoy multi-sensory art work equally and so it's a vehicle for social inclusion. When we create art that is so accessible that non-disabled and profoundly disabled audiences can enjoy it together, we break the silos that exist and challenge societal norms. I hope this work does that.
Q: What does it mean to you to receive the Arts For All Fellowship?
A: I was standing on an athletics field with my daughter when I got the call and it was completely unexpected and joyful.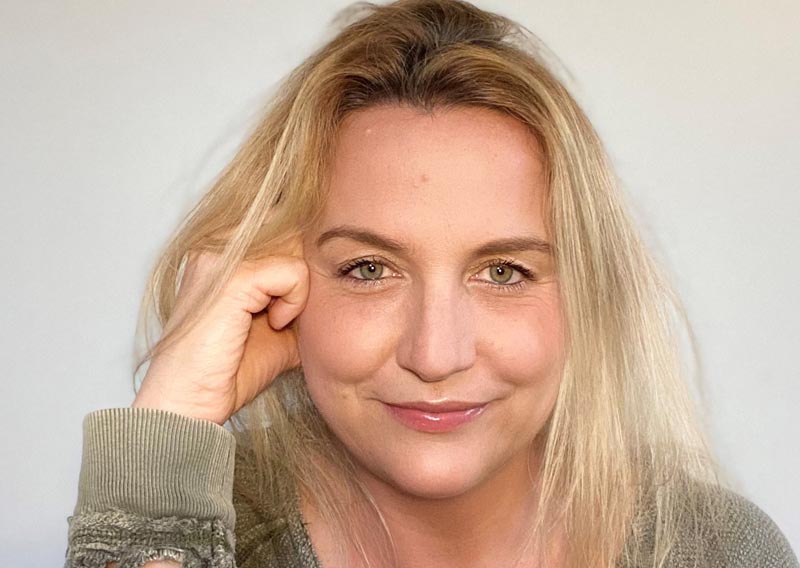 You get so many knockbacks because people don't necessarily understand what this work is or how profound an impact it can have on people, so I kind of applied with my usual "Well if it gets me nowhere it's a good experience".
It gave me the warm fuzzies knowing that Arts Access Aotearoa and Creative New Zealand are recognising how important this kind of work is. When this work gets acknowledged as important it means that other organisations might start to think about using multi-sensory narratives and devices in their work.
Q: What drives you to do this work?
A: I'm from a large family of disabled people. I feel very fortunate to have lived this life and experienced what I have. I know that the discrimination, the marginalisation and the ableism have made me fight and work harder to try and make change. That is definitely what drives me to write stories at 2am!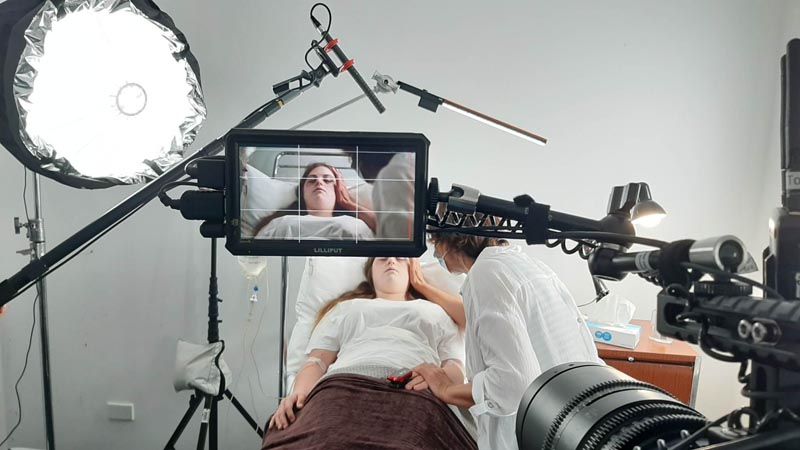 I trained as an actor in the UK and then in my late twenties, I trained as a teacher. I ended up making theatre with young people in Hounslow. Many were former refugees or travellers; and many were disabled or had complex behavioural issues as a result of intense trauma. Those kids made some of the most profound pieces of theatre I'd ever experienced.
When I moved to Aotearoa, my youngest son started missing his milestones. I knew very few people and had no support network to fall back on. I was lucky to find our tribe here and I totally value the sense of community that comes with finding like-minded people with similar experiences.