News
Arts Access Aotearoa
The response from creative spaces throughout New Zealand to the Government's $18 million fund for creative spaces has been "overwhelmingly positive", says Hannah Dahlke, one of two funding advisors at Arts Access Aotearoa.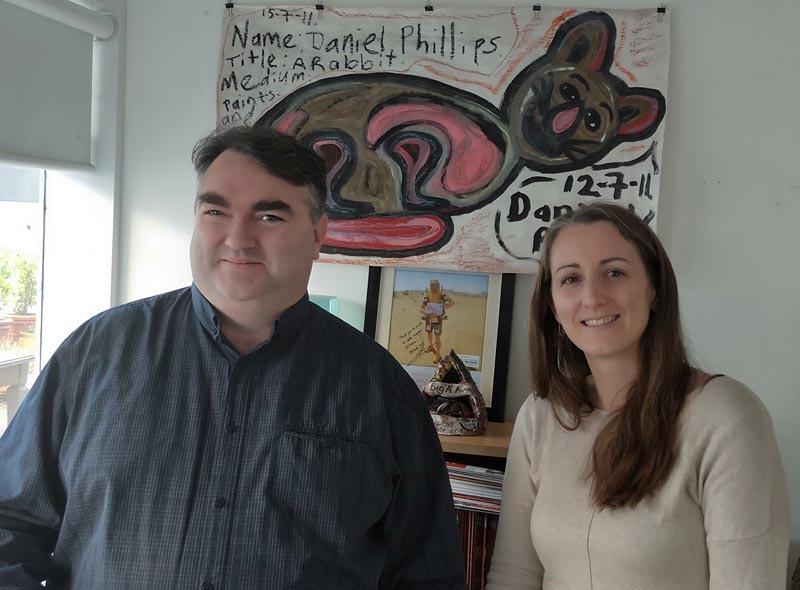 Applications to the second and final funding round closed on Tuesday 1 June. "Until now, there's never been targeted funding for the creative space sector and I think they are feeling more valued for the amazing work they do in their communities," Hannah says.
Manatū Taonga Ministry for Culture and Heritage opened applications to the $18 million Creative Spaces Initiative in February. Its aims are to increase the reach and quality of creative space services and programmes, and also support increased employment in the sector.
Over two funding rounds, creative spaces were invited to apply for three years of funding. Manatū Taonga Ministry for Culture and Heritage partnered with Arts Access Aotearoa to support applicants with the application process and work with recipients over the longer-term.
Wealth of experience in the arts and fundraising sectors
In January, Arts Access Aotearoa employed Hannah Dahlke and Benedict Reid as Creative Spaces Funding Advisors. Both have a wealth of experience working in the arts and fundraising sectors.
Hannah has a masters degree in creative and performing arts majoring in community dance education from the University of Auckland, and has worked extensively in arts administration over the past 15 years. This includes six years in the United States before returning home to Nelson in late 2020.
"This role is a perfect fit for me because I can blend my knowledge of best practice in the funding sector in the US with my previous experience in the arts sector here in Aotearoa," Hannah says. "It's been great to come back and rediscover the richness and diversity of our arts scene."
Benedict has a masters degree from Victoria University's International Institute of Modern Letters. He has worked in the arts sector for 25 years, is a writer and producer, was on the board of the Frozen Funds Charitable Trust for eight years, and was a funder at NZ On Air for eleven years.
Grateful for the one-on-one advice
Both funding advisors say that all of the creative spaces making funding applications have been grateful for the one-on-one advice they've received throughout the process.
Now that funding applications have closed, the two advisors will be working alongside the funding recipients as they develop their outreach programmes and employ more staff.
"We'll also be working with them to develop long-term funding strategies and help them collect data and stories so they can measure the impact of what they're doing."
A significant milestone for creative spaces
Kate Hiatt, Creative Space Advisor at Arts Access Aotearoa, says the Creative Spaces Initiative is a very significant milestone for everyone working and participating in creative spaces.
"It's really strengthened Arts Access Aotearoa's relationships with creative spaces," she says. "We're continuing to develop and connect the network of creative spaces throughout Aotearoa and will be organising a national conference in early 2022."
The Creative Spaces Initiative was the first funding opportunity made available as part of the Government's $70 million Te Tahua Whakahaumaru Creative Arts Recovery Employment (CARE) Fund.