News
Arts Access Aotearoa
Disability rights advocate wins Attitude ACC Supreme Award
4 December 2013
A fearless fighter for disability rights, Robyn Hunt, received the Attitude ACC Supreme Award at the 2013 Attitude Awards on December 3 – World Disability Day.
In its sixth year, the national awards celebrate the excellence and achievements of New Zealanders living with a disability. This year's black tie gala evening was held at Auckland's Viaduct Events Centre and hosted by TV One News anchor Simon Dallow.
Richard Benge, Executive Director, attended the gala event and was pleased to see the recognition for Robyn, who is a member of Arts Access Aotearoa's Arts For All Wellington Network.
He was also pleased at the recognition for Alexia Pickering, a leading expert on access for people with disabilities. The Wellington woman was inducted into the Attitude Hall of Fame.
Artistic Achievement to Alisha McLennan
The Artistic Achievement category award was presented to Alisha McLennan, a dancer in inclusive contemporary dance company Touch Compass. Alisha specialises in aerial work with bungee and static rope, along with trapeze, silks and cocoon.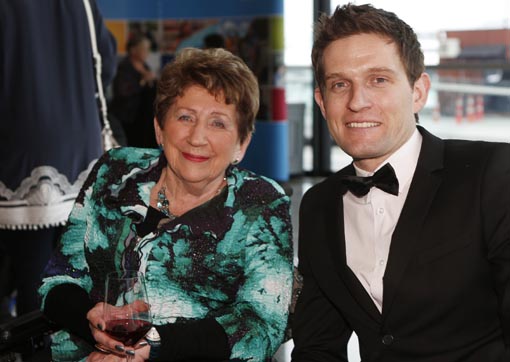 "It was great to be there and see Robyn and Alexia being acknowledged for their years of commitment to pushing the boundaries on accessibility," Richard says.
"I was also pleased to meet the talented young dancer, Alisha, and the other Artistic Achievement award finalists, visual artists Tiffany Collett of Sandz Studio and Phil Spring."
Overcoming strong competition from more than 20 other finalists, Robyn Hunt took out the Making a Difference category award. She was then selected from the recipients of the seven award categories to receive the overall Attitude ACC Supreme Award.
Passion for human rights and disability advocacy
Robyn, who lives in Wellington, has vision impairment. Coupled with her strong sense of social justice, this has fuelled her passion for human rights and disability advocacy for more than 30 years.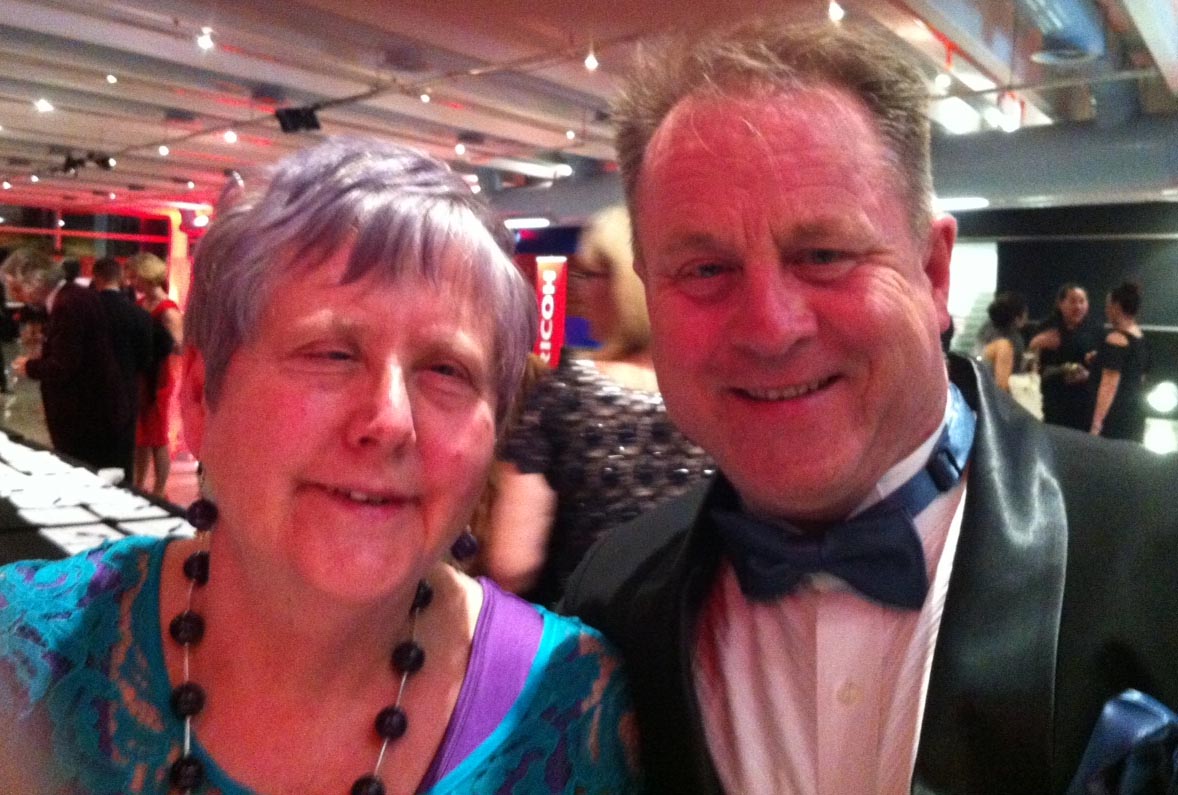 Robyn attended university and entered the workforce at a time when disability support was minimal. Later, she became a journalist and policy-maker, paving the way for the inclusion of people with disabilities.
During her eight years as Human Rights Commissioner, Robyn played a major role in driving the commission to hold an inquiry into the accessibility of public transport. She also worked on New Zealand's National Disability Strategy and represented the country in New York during the negotiations of the United Nations Disabled Convention.
Accessible websites, information and communications
Robyn now runs AccEase a communications company that helps ensure websites, information and communications are accessible to all. She also writes a blog about human rights and disability issues called "Low Visionary".
Attitude Awards trustee Dan Buckingham says: "The Awards are about celebrating success. We have so many people in New Zealand doing fantastic things, many of them unsung heroes, but people with disabilities are often left in the shadows and the achievements undervalued.
"Through the Attitude Awards, we shine a bright, proud spotlight on some very deserving people."