Article
Arts Access Aotearoa
Drawing the world, city by city

21 November 2019
By Antoinette Spicer
Double-decker buses, a black taxi on its way to Heathrow Airport and tall buildings with hundreds of tiny windows overlooking London's Hyde Park are among the details captured in an artwork created by White Room Creative Space artist Peter Chou.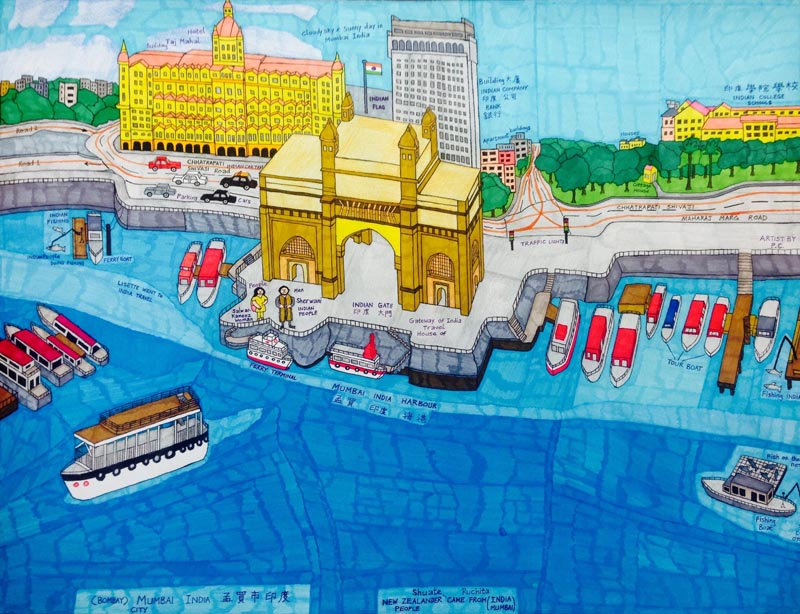 In another of Peter's drawings, an aerial view takes in the Mumbai Harbour, with fishing boats, water taxis and tour boats. The Gateway of India towers above a cityscape of elaborate buildings, and roads and trees stretching into the distance.
Using his photographic memory, Peter's recreation of intricate city scenes is a distinctive feature of his artwork.
Peter has autism and attends The White Room Creative Space. It's run by SkillWise, a Christchurch charitable trust providing activities and education for adults with intellectual disabilities.
Peter says his inspiration for his aerial-style drawings of city scenes comes from the different buildings he sees during his travels. He recreates these scenes, using primarily ink and paper without the aid of a ruler or a steady hand.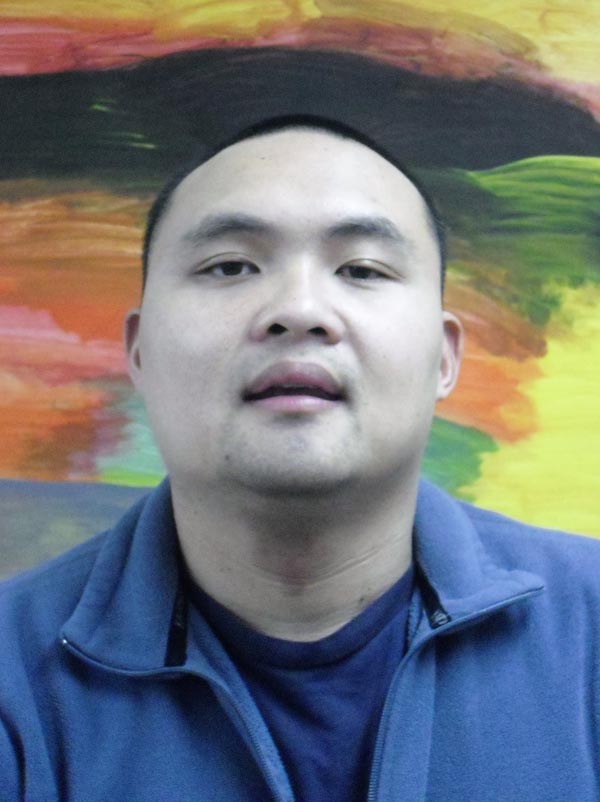 Peter emigrated from Taiwan to New Zealand when he was nine-years-old. Now 32, he has travelled extensively with his parents over the past twelve years, producing drawings of cities such as London, Mumbai, Taipei, Manila, Sydney, Melbourne, Hanoi, Wellington and Christchurch.
Peter has exhibited his artwork for many years and has sold numerous artworks – something that he says is very important to him.
An art exhibition at the Pūmanawa Gallery in the Christchurch Arts Centre saw two pieces of Peter's artwork exhibited and sold this year.
In 2018, he was one of 30 finalists selected out of 428 entries for the IHC Art Awards, which recognises the talent of artists with intellectual disabilities.
And this year, Peter was a finalist in the Arts Access PAK'nSAVE Artistic Achievement Award, one of the awards presented at Arts Access Aotearoa's Te Putanga Toi Arts Access Awards 2019 in Parliament.
Peter says his goals for future travel include depicting the tall buildings in Auckland, Taiwan and Dubai in his artwork.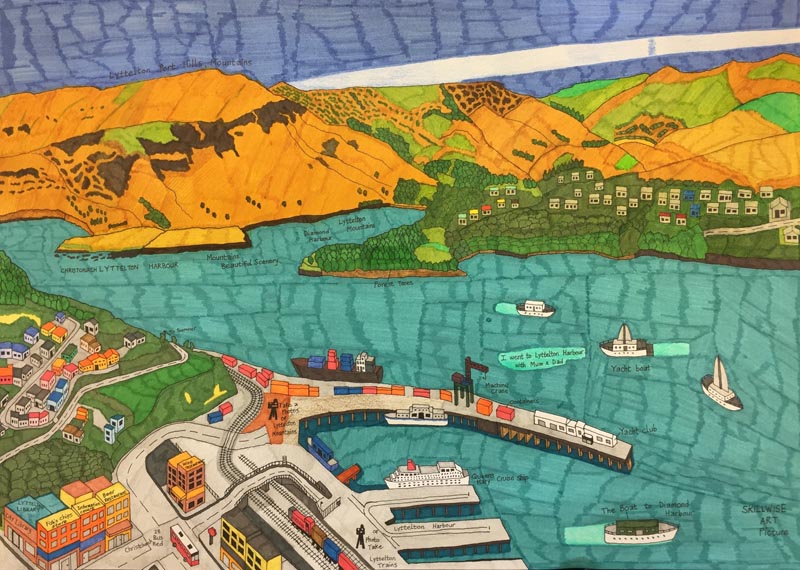 The White Room Arts Co-ordinator, Kim Dunkley, says Peter's "individual style" and "oblivion to art trends" have cultivated a following of fans for Peter, who leave him "rave reviews," on The White Room Facebook page.
"Peter is a rare find," Kim says. "I have seen him develop socially and artistically over the years to achieve outstanding, jaw-dropping results. Peter is unique, one of the most talented and original artists I have ever met."
Kim believes that in the future, artist collection tours of New Zealand may be achievable for Peter.
"Peter's greatest contribution to the arts in Aotearoa is yet to come ... The detail and amazing sense of depth he achieves make his work open to reproduction."