News
Arts Access Aotearoa
Dunedin Fringe to feature first theatre captioning
4 March 2014
By Teresa Heinz Housel
Audio description and New Zealand's first captioning of live theatre will feature in MilkMilkLemonade, a play directed by Anna Henare and on at this month's Dunedin Fringe Festival.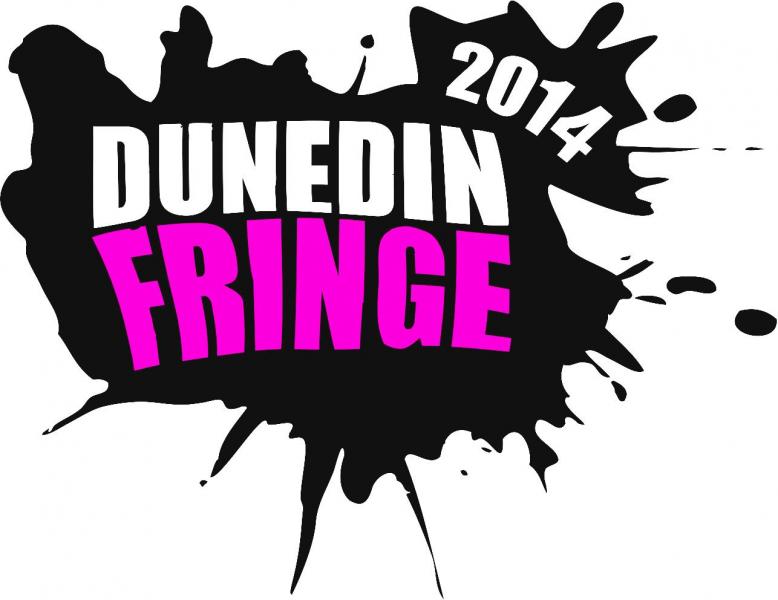 The annual Dunedin Fringe Festival runs from 13 to 23 March and hosts more than 50 different events and 200 performers at different venues around the city. This year's acts from New Zealand and overseas include theatre, dance and circus, comedy, visual art and film, a puppet show, music and cabaret.
MilkMilkLemonade by American playwright Joshua Conkel tells the story of an effeminate 11-year-old boy who lives on a farm with his grandmother and his only friend, a chicken about to be processed.
Anna Henare says she chose this play for the festival "for its theatrical inventiveness, and because it deals with the subject matter of gender identity and growing up queer in an absurdly funny and easily accessible way".
However, she also has an international connection to its New York-based playwright Joshua Conkel, who was in Anna's graduating class at Seattle's Cornish College of the Arts.
Making live theatre accessible
Experience Access Trust, which Anna founded in late 2011, oversees the production's captioning and audio description. "Te trust's overall goal is to make theatre and other arts an accessible experience for people with disabilities. We are there to fill in the gaps."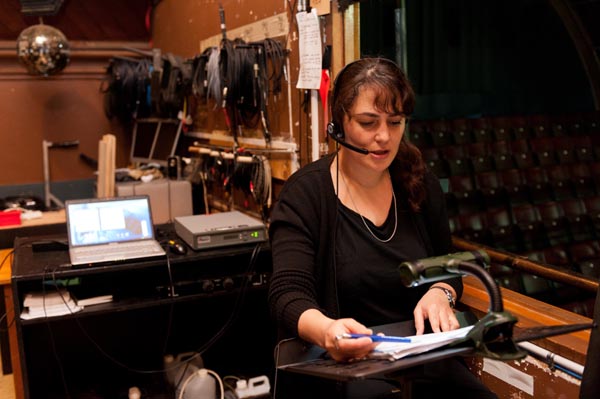 Anna says she is particularly excited about the screen captioning for Deaf and hearing impaired patrons.
New Zealand Opera projects English surtitles on screens above the stage during performances. In Auckland, THE EDGE'S SIGNAL programme provides sign interpreted and audio described performances at its venues. And Wellington's Circa Theatre and the Fortune Theatre in Dunedin have provided Sign Language interpretation and audio description.
However, MilkMilkLemonade marks the country's first live theatre captioning.
"I think that captioning has the potential to reach a larger audience number than NZSL interpretation," Anna says. "Some people who lose their hearing later in life don't identify as being Deaf and so don't learn NZSL."
Deaf and hearing impaired patrons sit near to the stage and close to a television screen, which projects the captions from a laptop as the actors speak.
Future technologies for accessibility
Following this captioning trial, Anna plans to investigate and invest in better captioning technology. This may include the ability to transmit the captions to patrons' smartphones and iPads, as some theatres and cinemas in Britain, Australia and the United States are now doing.
"I'd like to see more theatres and venues in New Zealand offering captioning as an additional option for people who are Deaf, or hard of hearing," Anna says.
The trust's community participation focus appeals to many potential funders. However, Anna says it can be difficult to convince funders that the impact of providing accessibility services extends beyond the people who use them.
"Accessibility benefits theatres, our communities and the wider society. We're all strengthened by our diversity."
MilkMilkLemonade runs from 14 to 16 March and 21 to 23 March at The Crypt, St Paul's Cathedral in Stuart St. It starts at 8pm except for 16 and 23 March, which has matinee performances at 2.30pm.
Reservations for the captioned performance on 22 March and the audio described performance on 23 March are essential. To book please email experienceaccess@gmail.com.
http://www.dunedinfringe.org.nz/artist-events/view/milkmilklemonade