Media Release
Arts Access Aotearoa
PĀNUI PĀPĀHO MEDIA RELEASE: Equal Voices Arts
Equal Voices Arts aims to change the arts landscape in Aotearoa New Zealand so it welcomes and celebrates Deaf culture, artists and audiences, with the support of a grant from Manatū Taonga Ministry for Culture and Heritage.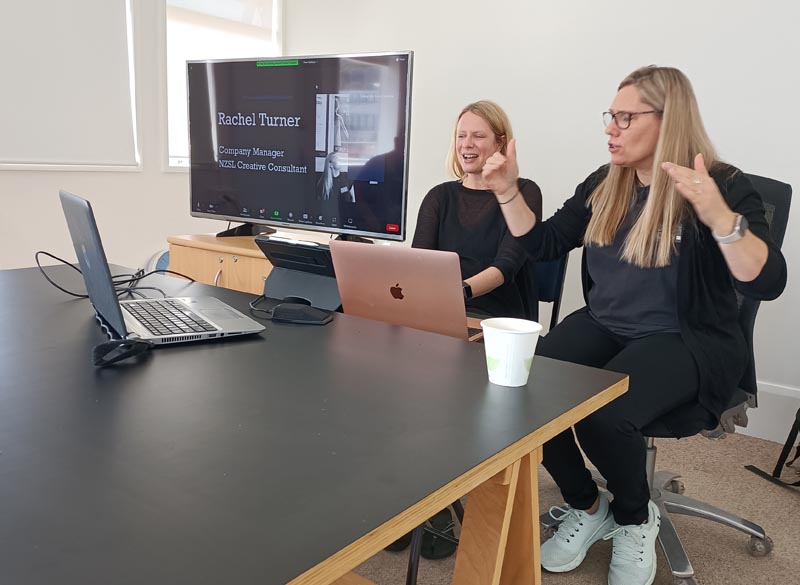 The Deaf and hearing theatre company, based in Kirikiriroa Hamilton but working nationally, has received a grant through the Ministry for Culture and Heritage Innovation Fund for a two-year pilot programme that will provide accessible workshops and training opportunities specially designed for D/deaf artists.
The funding will also enable the company to work with arts organisations, venues and companies to better serve and support D/deaf artists and audiences.
Rāhera Turner, company manager and New Zealand Sign Language Consultant, is excited about the potential of the pilot programme to innovate and re-imagine the arts landscape, ensuring Deaf leadership within the arts sector to improve access.
Celebrating the diversity of Deaf artists
"Our goal is to increase access and develop inclusive, cultural practice," she says. "Imagine an arts landscape that welcomes and celebrates the diversity of Deaf artists; a landscape that celebrates Deaf culture while respecting the very different cultural experiences and diversity of our D/deaf audiences and artists."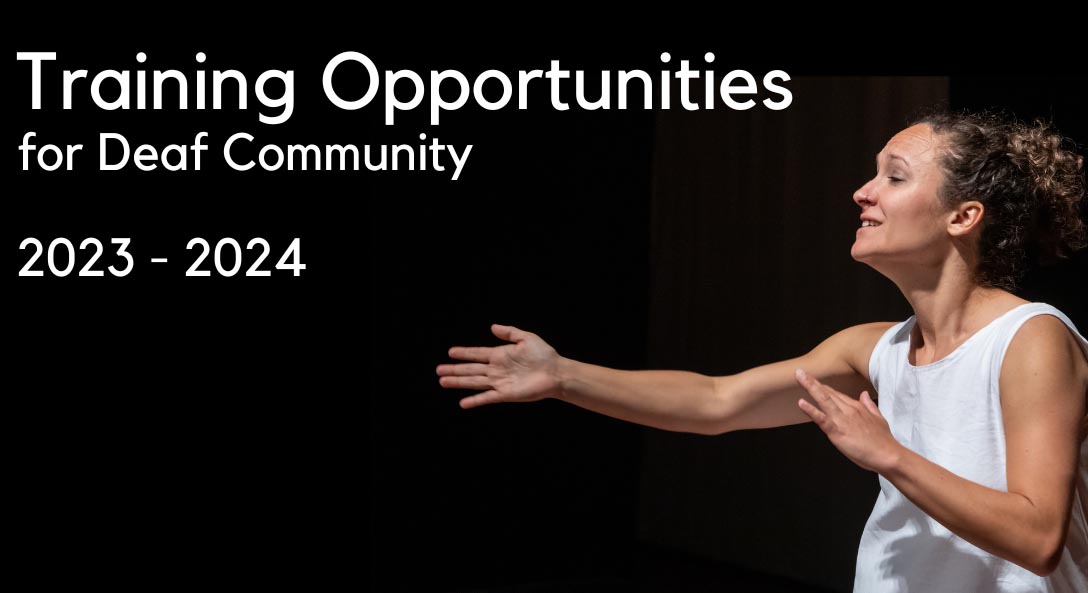 Artistic director Dr Laura Haughey says that until now, Aotearoa didn't have artistic training opportunities that are culturally and linguistically accessible for people in the Deaf community interested in performing or creating original performance work.
"We want to train more D/deaf artists, and provide more opportunities for Deaf stories to be shared with both D/deaf and hearing audiences" Laura says. "We are designing a programme of workshops led by professional international Deaf artists and allies who have a wealth of experience working alongside Deaf artists."
Rāhera says that Equal Voices Arts wants to raise the profile of New Zealand Sign Language (NZSL) in Aotearoa as one of the country's two official languages, along with Te Reo Māori.
Ground-breaking work to change Aotearoa's arts landscape
Arts Access Aotearoa is administering the Manatū Taonga grant on behalf of Equal Voices Arts. Richard Benge, Executive Director of Arts Access Aotearoa says the company is doing ground-breaking work to change Aotearoa's arts landscape.
"We are very pleased to support Equal Voices Arts and their important work to provide greatly needed Deaf-led opportunities and professional development for Deaf arts practitioners and audiences," he says.
Equal Voices Arts is an award-winning Deaf and hearing international theatre company passionate about inclusive and accessible work. Based in the Waikato, it has devised three full-scale bilingual theatre shows, which have toured nationally and internationally.
The team are both Deaf and hearing, and work in non-hierarchical collaboration through all its ventures. Key to the company's kaupapa is respecting the very different cultural experiences and diversity of their D/deaf audiences and artists.
The first two workshops will take place in April 2023 with more opportunities coming this year and next. Deaf sign theatre expert Denise Armstrong will be co-leading the workshops with the company. Visit the Equal Voices Arts website for more information on the team and to keep up to date with training opportunities.
Note: The capitalisation of D in "Deaf" indicates a culture and a linguistic identity.