News
Arts Access Aotearoa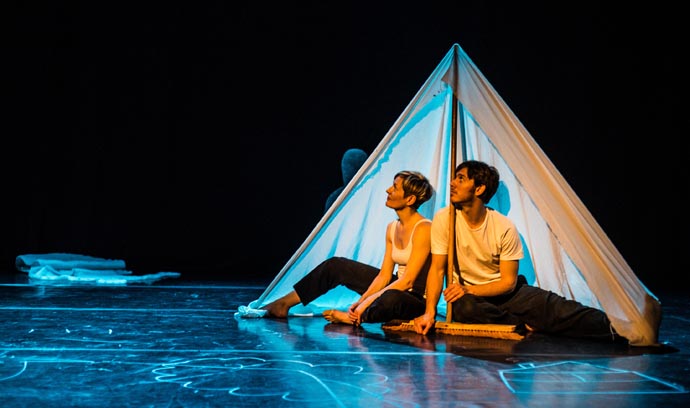 Festival access to full experience of live performance
11 February 2016
Dance, theatre and music at the New Zealand Festival 2016, opening in Wellington on Friday 26 February, will become more accessible to patrons who often miss out on the full experience of live performance.
For example, when blind patrons go to a play, they can hear the dialogue and other sound elements. But they can't see the characters and their movements, the stage set, the costumes and the lighting effects.
Audio description fills in the missing parts. In a musical or play, for example, audio description narrates what is happening on stage in between the dialogue or other sound elements. An audio describer talks into a microphone to provide the commentary, which is transmitted to wireless receivers and headsets worn by the blind or vision impaired patrons. Other audience members cannot hear the narrative.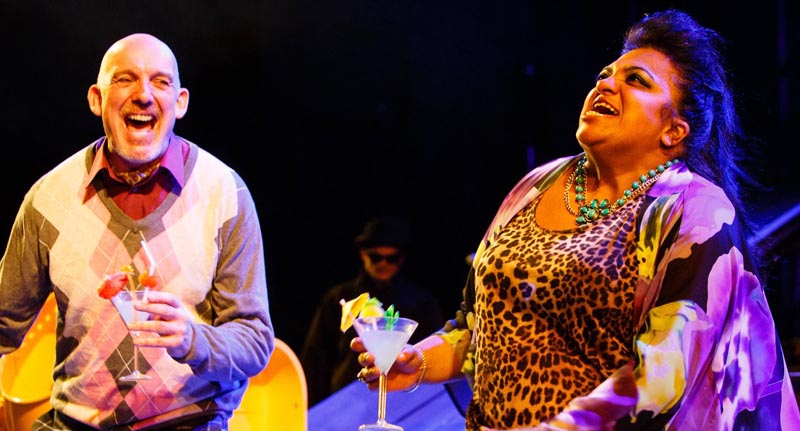 The New Zealand Festival has included an audio described performance (Monday 29 February) of one of its shows, Dead Dog in a Suitcase, for the first time. The two audio describers are Wellingtonians Amanda Baker and Shona McNeill.
Described as "busting with wit, wonder and weirdness", Dead Dog in a Suitcase reworks John Gay's bawdy 18th-century musical satire The Beggar's Opera. It was one of The Guardian's Top 10 theatre shows of 2014.
Touch tour and audio description
Robyn Hunt, who is partially sighted, has already bought her tickets to the touch tour (5.30pm) and audio described performance (7pm), and urges other blind or partially sighted arts enthusiasts to take up the offer.
A touch tour before the performance enables patrons to explore the set and meet cast members so they can touch their costumes and match the characters' voices with the actors.
"Audio description adds depth and breadth to theatre, even for those of us with some useful sight," Robyn says. "Of all the productions I've attended, the audio described ones really stand out because of the details I would have otherwise missed: the costumes, facial expressions, the set and the visual action.
"It all adds great value to a performance, and creates a rich and deeply meaningful experience."
Commitment to providing extraordinary experiences
Sue Paterson, Executive Director, New Zealand Festival, says the Festival is committed to providing extraordinary experiences for as many people as possible.
"Over the past six years, we've made great progress in developing accessibility for audiences," she says. "Receiving the Arts Access Creative New Zealand Arts For All Award in 2014 acknowledged our commitment to being accessible and provided further impetus to continue the journey."
Along with the audio description, another festival first is a relaxed performance of Chalk About, a theatre-dance work by Scottish company Curious Seed, described as suitable for students from years four to 13, as well as families. A relaxed performance, catering for people with chronic anxiety, autism or learning disability, will be held at 1pm on Wednesday 2 March in the Hannah Playhouse.
For Deaf patrons, the Festival offers two New Zealand Sign Language interpreted performances: the premiere of a New Zealand comedy, Te Pō (7.30pm 3 March) and a contemporary dance-theatre performance from Australian dance company Chunky Move, called Complexity of Belonging (1.30pm 13 March). There's also a free sign interpreted artist talk upstairs in the St James Theatre called Do I Belong Here?, where audiences can hear the performers discuss their work (1pm 10 March).
Access information
Another accessibility feature of this year's festival is the access information provided in the printed programme, on its website and in alternative formats. So, for example, if you need the information as a Word document in straightforward, large-font text or as a screen reader-friendly PDF, you can call the Festival office on 04 903 5452 or email ticketing@festival.co.nz.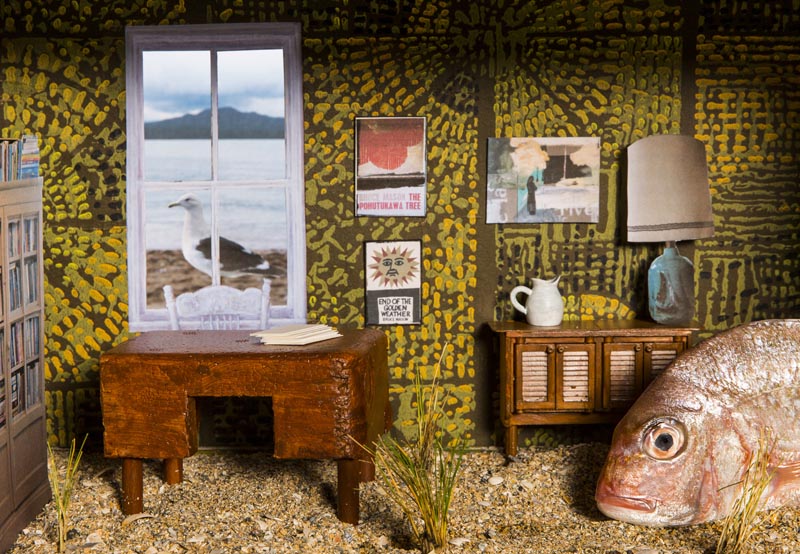 "It's your Festival and we'll do our best to ensure access is never a problem for you," says the Access Info webpage.
There's also a useful Venues webpage, where you can click on a venue and find out information such as wheelchair access; whether it has accessible toilets and hearing loops; and where there's inner-city mobility parking.
Richard Benge, Executive Director, Arts Access Aotearoa, says the Festival's ticketing team has worked hard to make the festival accessible to diverse audiences.
"As with any event, word of mouth is a powerful tool to bring people to performance venues, galleries and museums," he says. "If you know anyone you think would enjoy an audio described or sign interpreted show, please let them know and encourage them to book tickets."
Contact the ticketing team
The Festival is offering discounted rates for patrons requiring the audio described or sign interpreted performances. To access the discount, contact the Festival's ticketing team (E: ticketing@festival.co.nz T: 04 473 0149).
If you have particular seating requirements such as wheelchair access, hearing needs or you require companion seating, please call Ticketek on 0800 842 538. If you have any questions about accessibility or problems making a booking, contact the Festival's ticketing team direct.