Media Release
Arts Access Aotearoa
PĀNUI PĀPĀHO MEDIA RELEASE: Tim Bray Theatre Company
Tim Bray Theatre Company celebrates its thirtieth birthday with a large-scale Auckland regional tour of their acclaimed adaptation of A Lion in the Meadow and Other Stories. The tour will engage with kids and families all over the region by offering sensory relaxed, NZSL interpretation and audio described performances across selected sessions in Takapuna, Glen Innes, Māngere, Manukau and Glen Eden, from 10 April – 29 May. The 2021 tour is the largest in the company's history.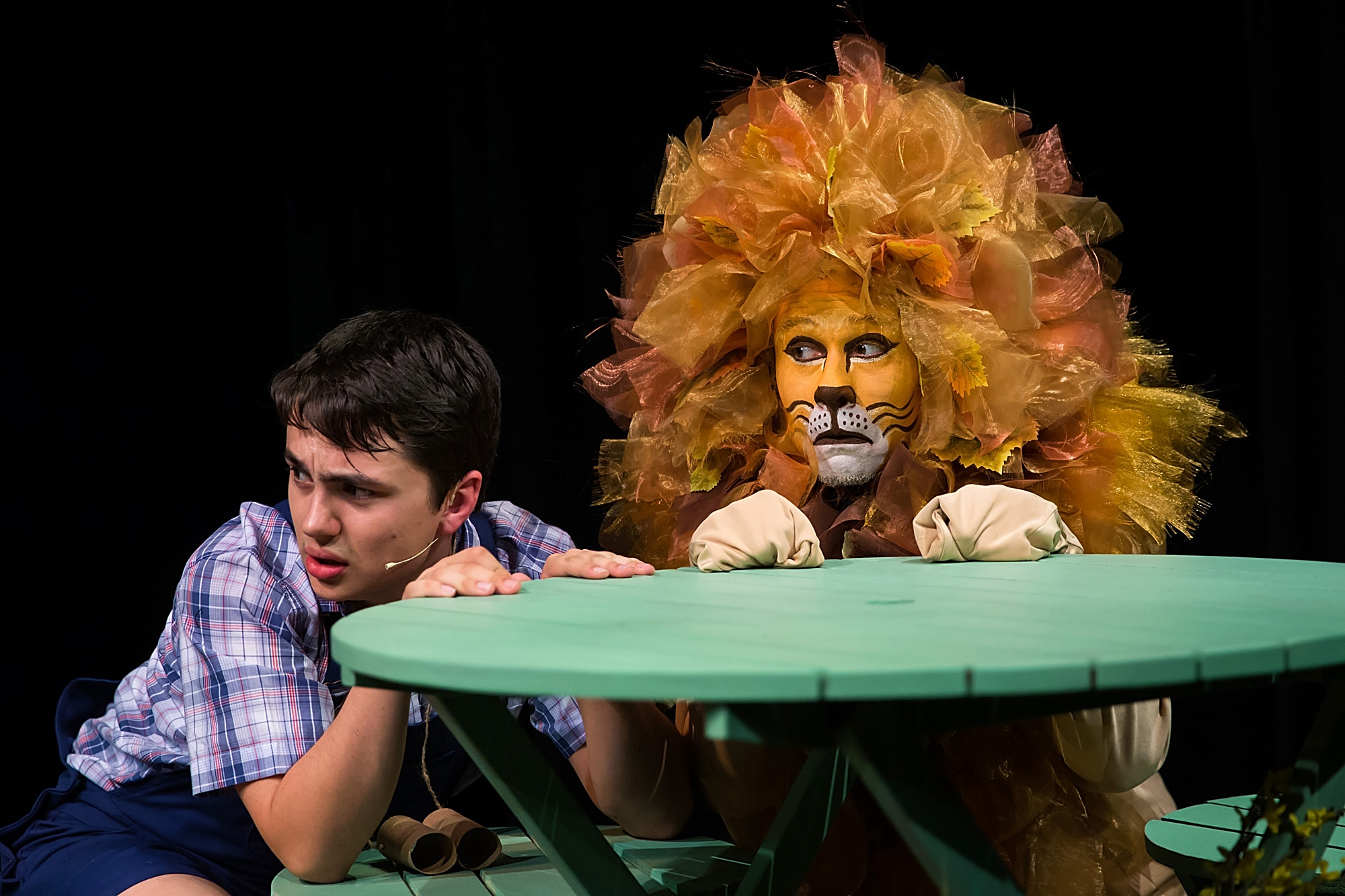 Weaving through Margaret Mahy's much loved stories A Lion in the Meadow, Leaf Magic, The Witch in the Cherry Tree, and her poems Magic, and The Reluctant Hero, or Footprints in the Snow, we journey with a young boy on his spellbound adventures. Celebrating the places a youthful imagination can take us, the young boy's mother, lost in the tasks of adulthood, misses the magic – a reminder to keep the fires of our imaginations burning.
A Lion in the Meadow and Other Stories champions the high-quality brand of children's theatre that the company has fostered over the last three decades, complete with multi-talented cast of four performers, live music, dance, illusion, original compositions, and colourful and vibrant set design.
In 2020, Tim Bray Theatre Company was honoured to be the recipient of the 2020 Arts Access Creative New Zealand Arts for All Award. This has enabled the company to continue with their mission of breaking down any barriers that might stop children experiencing live performance. This work is realised in its dedication to offering accessible performances in each venue.
Gift a Seat™ programme
Additionally, the company also continues to champion its highly successful Gift a Seat™ programme, which aims to distribute over 2,000 tickets to low-decile schools, accessible groups, and Make-A-Wish (NZ), that attend its accessible performances.
Founder Tim Bray, QSM believes that live theatrical experiences can ignite the imagination of children, a transformative experience that can stay with them for the rest of their lives.
"My dear, late parents took me to shows at Mercury, His Majesty's, and Mary Amoore's Central Theatre when I was a child, and the memories of those experiences are still so vivid. I was spellbound by the stories, the 'other worlds' and the energy and cleverness emanating from the stage. There's nothing like good theatre for inspiring the imaginations of children," says Bray. Watch a personal message from Tim here: Tim Bray talks about A Lion in the Meadow and Other Stories.
The company has learnt a lot from 2020 and has a robust contingency Covid plan in place which will allow it to proceed with performance seasons while adhering to Alert Level Two guidelines. Two additional performers have been engaged to act as understudies, allowing the company a level of freedom to proceed with planned performances should any of the cast need to stay home or isolate.
For bookings and more info visit: timbray.org.nz