Article
Arts Access Aotearoa
"I want more than inclusion. I want equity and an arts sector committed to including disability artistry in its annual programme of works rather than a tick-box measure or one-off accessible performance."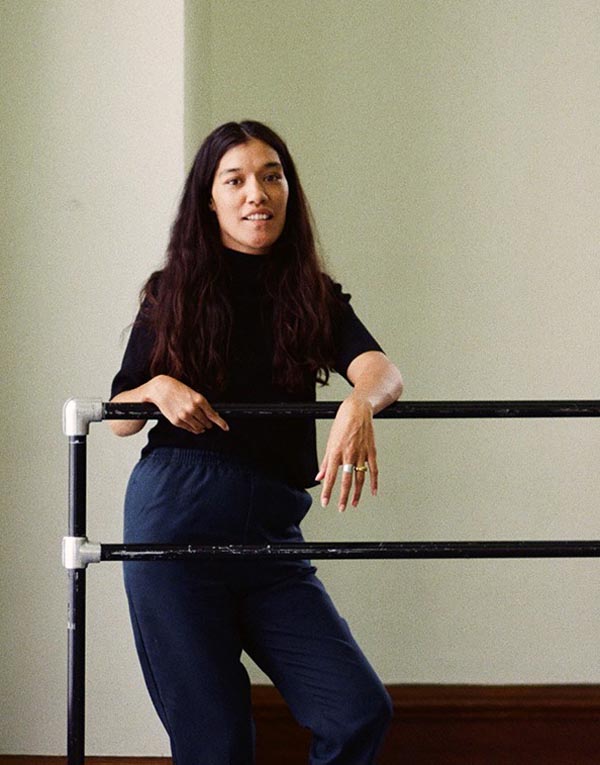 Pelenakeke Brown was appointed Interim Artistic Director of Auckland company Touch Compass earlier this year. She is the first disabled person to hold the position.
Pelenakeke is profiled in the third edition of the Arts Access Aotearoa publication Ngā Mahi Toi Arts For All. Her column is entitled Disability Artistry: the future for Aotearoa.
Before Pelenakeke moved back to New Zealand, she spent six years working in the United States. It was here she came across the term "disability artistry".
"Disability artistry is a growing arts field, with many pockets across the world, and it's especially thriving in the digital sphere. Yes, the arts need to be accessible for disabled audiences and there's some good work being done to make that happen. But what about disabled artists?
"It's important the arts are accessible to disabled people, as both creators and audience members, because we're artists as well as audience members. Disabled people should be active members of society and that means also creating the work that people experience and having the opportunity for us to articulate that creatively."
"The potential within our disabled communities"
Pelenakeke says Touch Compass is now "purposefully shifting to focus on the potential within our disabled communities".
She is clear about the direction she wants to take Touch Compass in during her tenure.
"I would like to support emerging and established disabled artists to have opportunities to show their work and develop their artistry. I would love to see the growth of a disability arts sector.
"I also want to support the growth of a disabled arts community that goes beyond participation. That provides pathways for young disabled artists to develop their craft and be independent artist. As a disabled Samoan/Pākeha artist, I went overseas to develop my artistry. I want to support this kaupapa here. We have a long way to go, but I like to hope that the future for disability artistry in Aotearoa is possible."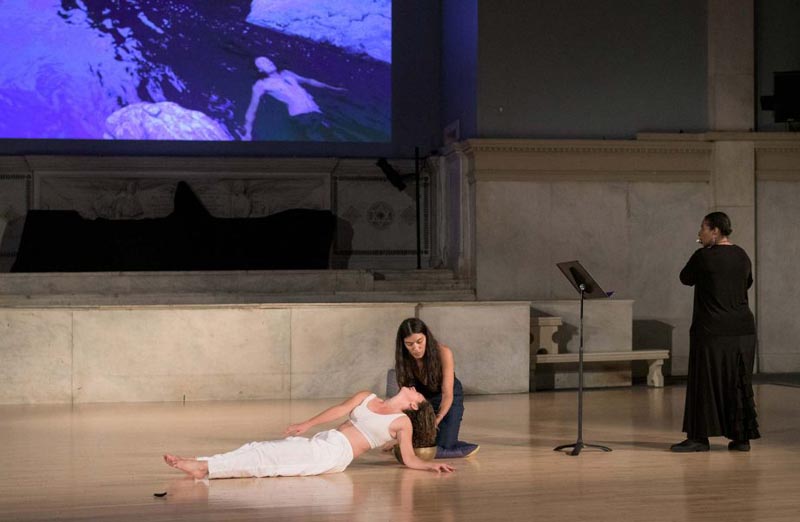 Programmes involving people with disabilities need to be disability-led, she says.
"Organisations about disabled people should have disabled people at the helm and just as importantly have more than one disabled perspective.
"Crip wisdom should be utilised and included everywhere. Artistry and agency are intertwined. How can we do better?"
Pelenakeke saw many great examples of this in the United States.
"Dance/NYC created a taskforce and released a report with disabled artists making up the majority of the consultants and I think that shifted things with more arts organisations following.
"More disabled artists were creating work and more arts organisations were programming and supporting them."
Accessibility differences between New Zealand and the United States
She has noticed many differences between accessibility in New Zealand and in the United States.
"There are more disability-led organisations in the United States – AXIS dance company, Kinetic Light – as well as more disabled artists who are independent dancers, visual artists, musicians and creatives in general.
"I think the Americans with Disabilities Act had a huge impact. The 'ADA generation' – children born after the Act was created – have just turned 30 and I can see how their attitudes and what they expect from their environment and institutions have impacted their trajectory immensely.
"Artist Christine Sun Kim, for example, talks about the impact of the ADA for them and the access they were granted and in turn this has meant more opportunities for disabled artists because they were given more support and learning opportunities."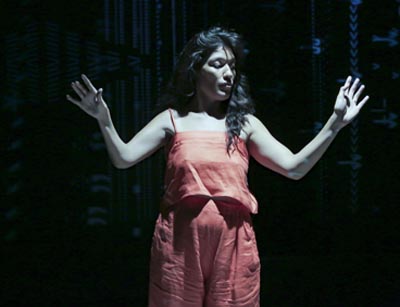 Pelenakeke says accessibility is about much more than just having wheelchair ramps.
"We need to think about access from not just a physical point of view but also digitally. For example, captioning content on social media, and audio and visual description of content."
Dancers, she says, are "the ultimate artists. They are installation artists, actors, and their ability to be present, emotive and receive prompts or be in relationship with space makes dance a powerful tool."
In October, Pelenakeke was Highly Commended in the Arts Access PAK'n'SAVE Artistic Achievement Award at Te Putanga Toi Arts Access Awards 2020, which recognised her achievements and contribution.
The judges commented: "Pelenakeke Brown has an outstanding background of artistic achievement both in New Zealand and internationally. Her award-winning work, spanning drawing, writing and movement, is innovative and exciting. A founding member of Touch Compass Dance Company, she has returned to the company as its first disabled artistic director."
She was also the joint recipient with dancer Lusi Faiva of the Pacific Toa Artist Award at the Creative New Zealand Arts Pasifika Awards 2020, recognising the contribution of a disabled Pasifika artist to the standing and standard of Pacific arts nationally or globally.