Media Release
Arts Access Aotearoa
Fortune Theatre paying it forward
MEDIA RELEASE: FORTUNE THEATRE
22 March 2018
Dunedin's Fortune Theatre is looking forward to seeing the uptake for a new ticketing initiative designed to open its doors to people who may not usually be able to afford to see a show.
The concepts of Pay What You Can and Pay It Forward are not new and have been successful both in New Zealand and overseas, says Jonathon Hendry, Director, Fortune Theatre.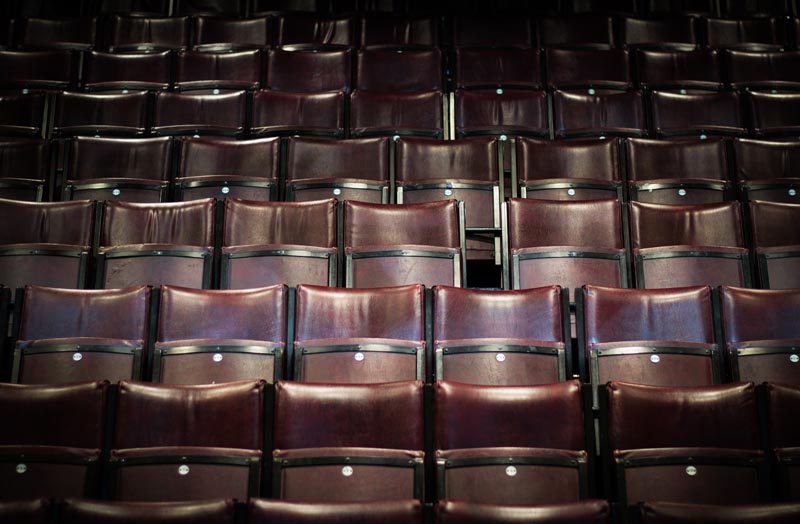 Starting with An Iliad opening on 7 April, the second Wednesday of each production in the 2018 Fortune Season will operate under the Pay What You Can pricing structure and will invite people to pay what they can afford. The price options start at $3 and range up to $100.
Tickets for this Pay What You Can show will become available on the opening performance of the production: for An Iliad, this is 7 April.
"The idea is to make it possible for anyone to come and see our shows," Jonathon says. "We've been listening to what people say about coming to the theatre and there is a perception that performing arts are an expensive luxury. For many people in our community, that's actually a reality.
"All kinds of research, both formal and anecdotal, demonstrate the positive effects that exposure to arts and culture has on people's wellbeing. We believe we have a community responsibility to give as many people as we can access to local performing arts."
The Court Theatre in Christchurch implemented the Pay What You Can option last year, and its early data suggests it has a positive effect for people who are struggling financially.
"I'm on a benefit – I used to come to the theatre but I can't now. This really helps," one person said.
Paying it forward
Pay It Forward is at the other end of the spectrum, inviting people who are purchasing a ticket to pay for another one to be donated to a local community organisation or group.
"There are many people in Dunedin who have a strong desire to be philanthropic but perhaps don't want to become involved in formal sponsorships or programmes. A Pay It Forward ticket purchase allows for an 'in the moment' donation that will create an opportunity for another person to experience the arts who may not otherwise be able to."
The Fortune Theatre is also inviting schools, organisations and community groups that have relationships with people on low incomes to contact them to be added to the donee list.
Fortune Theatre is a member the Arts For All Otago Network, facilitated by Arts Access Aotearoa. If you would like to become a member, please contact Claire Noble (T: 04 802 4349 E: claire.noble@artsaccess.org.nz).
For more information:
Jonathon Hendry Hannah Molloy
Fortune Theatre Director Fortune Marketing & Sponsorship Manager
T: 021 655 128 T: 021 501 977