News
Arts Access Aotearoa
Depot Artspace is a creative space that has been operating in Auckland since 1996. Its mission is to "employ the transformative capacity of the arts to engage, inspire and challenge the community" and it describes itself as "grassroots, inclusive, innovative, responsive, reflective and courageous".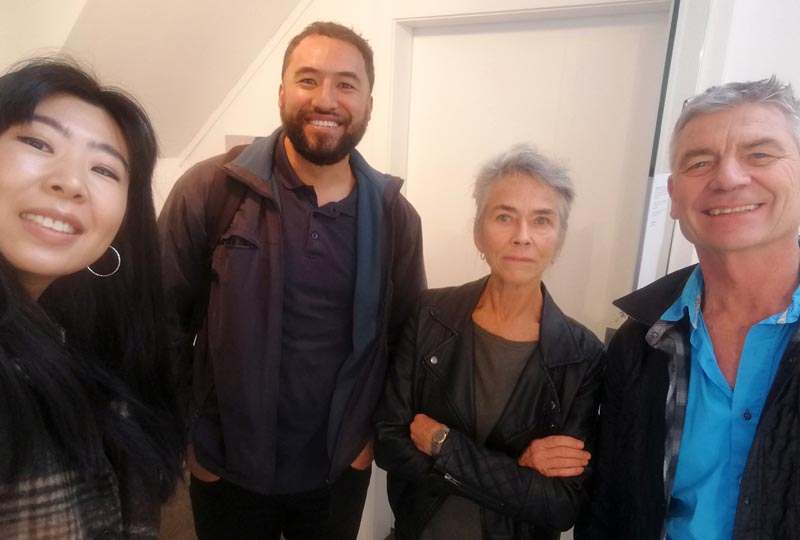 Depot Artspace's ArtsLab programme helps people wanting to work in a creative field to find jobs. Its predecessor, PACE (Pathways to Arts and Cultural Employment) was set up in 2001 as a government-funded programme running in 13 different regions throughout New Zealand.
ArtsLab is now the only one of those programmes left. It helps approximately 150 creatives find employment each year, meaning it has helped almost 2500 creatives since it started.
Gary Silipa, Auckland Community Arts Engagement Advisor, Arts Access Aotearoa, says Depot Artspace continues to play an important role in supporting local artists. "It was great to visit them and to meet Linda and the team. It's a friendly, welcoming environment that's connected to the community, and committed to providing opportunities and career pathways for artists."
Linda Blincko, Depot Artspace's Creative Director, says: "We have seen some creatives such as the bands Naked and Famous, Rabble and Die Die Die become explosively famous and others secure a deserved reputation in their chosen discipline.
"Actors, media and digital artists, writers and other creatives have also achieved significant career goals, and enriched the creative and cultural landscape of Aotearoa."
Supporting creatives
"Over time, ArtsLab has been home, training ground and career guidance centre to creatives across every form of practice. Most of all, their collective experience of ArtsLab is one of feeling supported, being valued and knowing there's a place where their practice is acknowledged.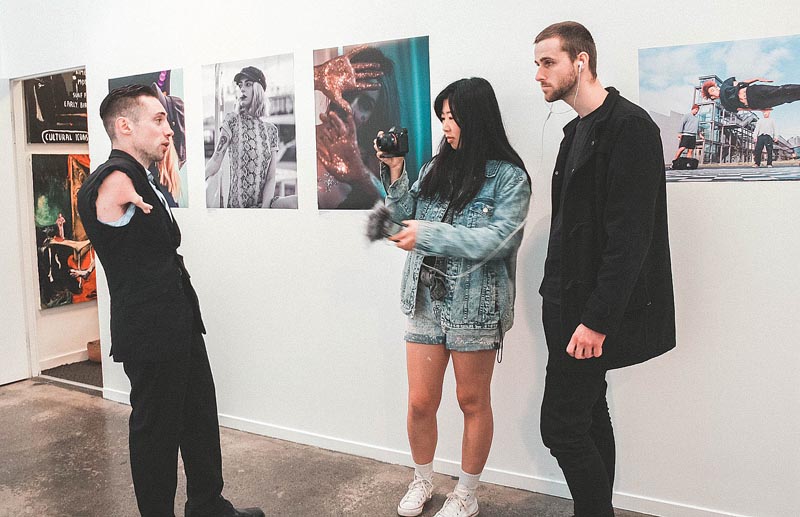 "Isolation, fragmentation and lack of confidence are some of the significant issues we have committed ourselves to addressing, identified through our long-term work in this sector."
Jase Smithyman is an ArtsLab graduate. He is also Depot Artspace's first Disability Advocate.
"I think my role is important. What I'm trying to do is help people with disabilities be heard, feel heard, and feel appreciated in a sometimes very biased and single-minded world. Disabled people are sometimes highly misunderstood. One thing I learned from a very young age was that you need to make yourself heard. To show the world that you too have a voice, are an active member of society, and that your theories should be taken into consideration along with everybody else's."
Jase's favourite part of his job is helping people. "I love meeting new people, people I can help or at least attempt to help. I don't pretend to have all the answers but I'm more than happy to give it a crack. I also love the vibe at the Depot. It has such good energy and good people. It's a place where change is happening and new ways of thinking are being born every day."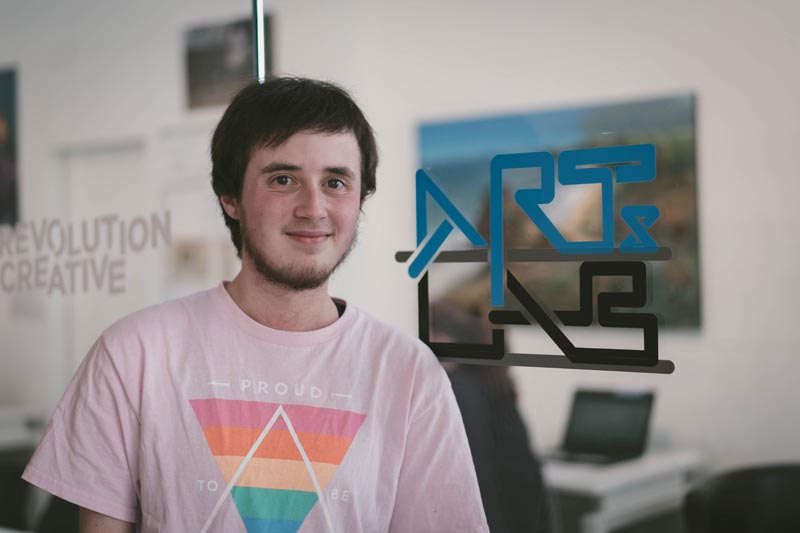 Another artist, Ashe Black, is a member of the ArtsLab programme, "Depot Artspace is a wonderful place with a kind and hardworking staff, who give lots of helpful resources and ways to feel confident moving into the creative workforce – or any workforce, for that matter."
The team at Depot Artspace were able to continue supporting the creatives on the ArtsLab programme throughout the COVID-19 lockdown.
ArtsLab Creative Development coordinator Erwin van Asbeck says, "Our major shift to achieve this was to be working remotely from home and using Zoom for meetings, one-on-one sessions with creatives and ArtsLab group workshops.
"This provided good continuity and support for people, and helped with their motivation and connection to others and lessened some of the negative aspects that social isolation brought on."
Pros and cons of working remotely
Erwin says the COVID-19 lockdown taught Depot Artspace about the pros and cons of remote working. "We've learned that some remote working has its advantages, saves time, reduces travel and provides flexible work hours for the team.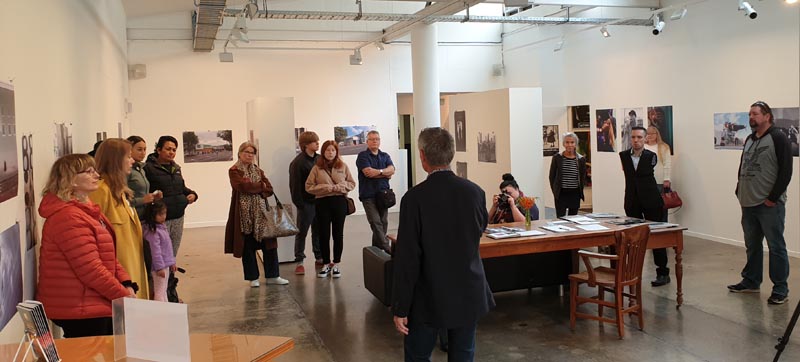 "Nothing beats face-to-face interaction, however, and it's great to come back together on a regular basis. This period of navigating social and work isolation has reinforced the value of local communities as creative destinations, being inclusive and the rewards of innovation."
Gallery manager Tracey Kitchingman says the Depot Gallery team have been busy preparing exhibitions and developing the new Depot Online gallery.
"During lockdown we finalised co-ordination of the ArtsLab Photography Exhibition, Te Rua Raranga, as part of the Auckland Festival of Photography, and launched the exhibition both online and at the Depot Gallery once we were in Level 2."
Other exhibitions include:
Annual members' exhibition Unite, Create, Liberate,13 June – 1 July, where members entered up to four artworks based on creating works that feature at least one element liberated from its past experience.
Matariki – Rangona, 4 July – 22 July, a group exhibition curated by Jermaine Reihana, Depot's Toi Maori curator with the theme of Matariki developed through contemporary painting, installation, carving and sculpture which celebrates the sentience of our environment at this time.
Robert Peper: A celebration of Indian life, 15 July – 3 August, aphotographic installation is an immersive visual diary of the people and the places in India using accompanying fabric, incense and audio.
Sex Workers of Aotearoa, 25 July – 12 August, this annual exhibition is an opportunity for sex workers in New Zealand to tell their stories through art. The first show last year, held at the Wellington Museum, featured 33 artworks and 17 artists, and raised $3000.
The Depot Artspace is one of more than 75 creative spaces listed in the Arts Access Aotearoa Creative Spaces Directory.