Inspiring change in Scottish prisons
25 November, 2010
An ambitious project in five Scottish prisons is enabling researchers to gather robust evidence on the impact of creative arts activity on re-offending.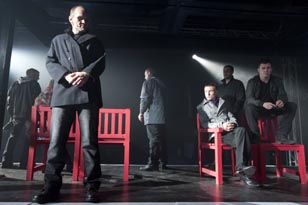 The Inspiring Change project is providing a series of high quality arts programmes in music, drama and the visual arts for prisoners at the Barlinnie, Greenock, Open Estate, Shotts and Polmont facilities.
It is hoped the prisoners taking part will re-engage with learning, grow in confidence and reflect on the decisions that have shaped their lives.
The year-long project, led by researchers at Motherwell College south-east of Glasgow, has received £300,000 (NZ$620,000) funding from the Scottish Arts Council.
Top academics involved
A team of academics and criminologists at three of the country's top universities – Edinburgh, Glasgow and Strathclyde – have been employed to evaluate the project.
There is strong interest from the Scottish Prison Service and Justice Department to assess the cost-effectiveness of arts interventions.
It costs about £44,500 (NZ$92,000) a year to keep a young person in custody in Scotland, and the need to find cost-effective ways of reducing and preventing crime is widely accepted.
Some United States studies point to the cost-effectiveness of arts interventions. An early evaluation of the small-scale Arts in Custody programme in California found that quantifiable monetary benefits and unquantifiable benefits far outstripped costs. US$228,522 (NZ$300,000) in measurable benefits were generated, compared with a cost of US$162,790 (NZ$214,000).
Dr Andrew Miles, a senior research fellow at the University of Manchester, recently evaluated a Dance Academy project with young offenders in custody in England.
Major positive impact
He concluded the project had a major positive impact that had transferred into other areas of the participants' lives.
"The programme has successfully engaged a constituency that is largely alienated from formal learning, imparting measurable increases in confidence and self-awareness, communication and coping skills, flexible thinking and self-control.
"These have fed through into a willingness to take up or re-engage with educational and employment pathways, improved personal and family relationships and a reduced risk of re-offending."
In terms of the bottom line, Dr Miles said, the indications were that recidivism rates for Academy participants were considerably lower than among the general population of young offenders on community orders.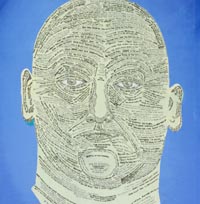 The Inspiring Change project is culminating in an exhibition, Mirrors: Prison Portraits that opened this month at the National Galleries of Scotland and runs until mid- January.
It will be taken on tour to communities and will be the focus for discussions with local people about offending, punishment and rehabilitation.
Click here to read more about the Inspiring Change project.