InterACT Disability Arts Festival returns to Auckland
MEDIA RELEASE:Interact Disability Arts Festival
InterACT Disability Arts Festival returns to Auckland with an array of free workshops and performances over three days from Wednesday to Friday 19 to 21 October at Corban Estate Arts Centre.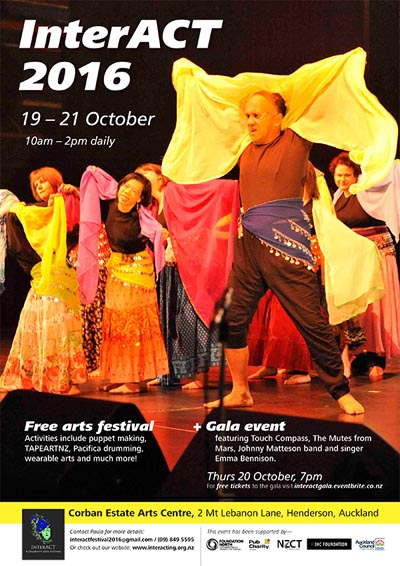 Auckland is proving itself a diverse, inclusive city with this festival, which brings even more people each year to engage with music, visual arts, dance, craft and more on a grassroots level.
This year's theme "Under the sea" and the festival's programme bring together more than 200 performers to celebrate and contribute to this vibrant event. Its signature events such as the Gala Night and Wearable Arts Parade sit alongside participation from new and returning artists.
"InterACT Disability Arts Festival plays a significant role in the disabled community, bringing people together in a creative and inclusive space," says Paula Crimmens, Festival Director. "This year's programme offers a wide variety of arts practice: music, visual art, dance, craft and more."
The Gala Performance on Thursday night headlines with Emma Bennison, a singer/songwriter from Australia. Emma specialises in a capella singing, and arranges and conducts choral works while also being CEO of Arts Access Australia.
Stand-up/sit-down routine
Blogger, comedian and author, Thane Pullan – the Grumpy Cripple – will perform his acclaimed stand-up/sit-down routine.
Touch Compass, New Zealand's only professional inclusive dance company, will be performing. They specialise in aerial work/dance theatre/contact improvisation.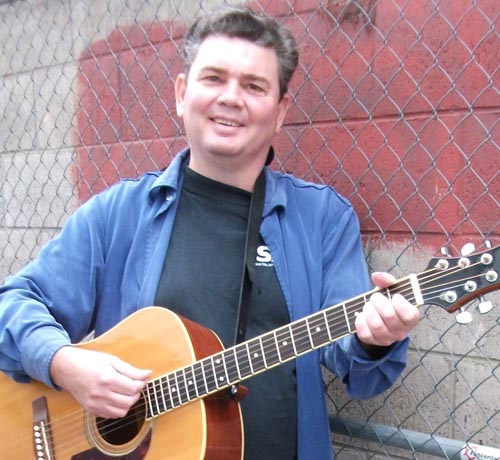 Plus there are two bands: Johnny Matteson & the Side Effects and the Mutes from Mars will provide an eclectic mix of musical entertainment.
The daytime workshop and performance programme includes some popular regulars such as Making a Film Doco of the event, Tape Art New Zealand, quirky murals and sculptures from found objects.
There's music such as guitar and singing with Toi Ora, drumming with Chewy, Stefan's Jazz Impro, the Johnny Mattison Band, and the BLENNZ band.
There's also dance such as Touch Compass, JDK hip hop, a Tauranga kapa haka group and Pacifica Mommas.
In addition, there's a range of art and crafts to see and do: for example, badge making, mural painting, puppet making with Anna Bailey, face painting, jewellery making, a novelty "Beach Scene" Polaroid photo opportunity, an art exhibition with works on more than 50 display stands, and a digital artist creating an artwork on screen while you watch.
InterACT Disability Arts Festival celebrates and encourages the creative work from a diverse community of people, giving professional artists and performers a chance to engage with aspiring creatives in an inclusive environment. The festival also aims to showcase the artistic talents of people in the community.
For media enquiries contact:
Paula Crimmens
T: 09 849 5595 E: 027 610 0824