Article
Arts Access Aotearoa
Keeping the art fires burning
9 August 2016
By Daniela Pavez
Deidre Dahlberg, the new director of Pablo Art Studios in Wellington, is sure she won't relax until Christmas. Her head is buzzing with ideas, and the annual Pablos Art Auction on 2 November is looming.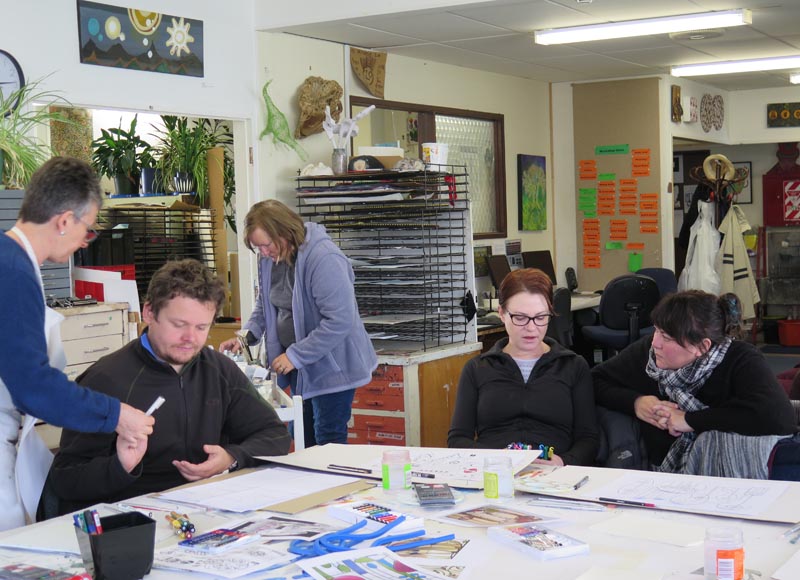 Deidre, who started at Pablos Art Studios in May 2016, says: "It's my dream job. I knew it the first time I visited. I loved the artwork, the place, everything that was happening here."
A visual artist, Deidre is passionate about identities, culture and the arts as a self-discovery tool. Before coming to Pablo Art Studios, she was the managing director of Creative Journeys, a creative space in Palmerston North that focused on working with artists with intellectual or physical impairments.
Her arts journey began after 11 years working in science research for the Government. "I always knew I wanted to be an artist, even when I was very young. But I grew up in a time when many parents said 'What kind of career is that? You can't make any money from the arts', so they encouraged me to do science instead."
Time to study again
Her time came after her daughter was born. "I was at home and I realised I could go to art school. So I re-educated myself and spent four years studying while I was raising her," she explains.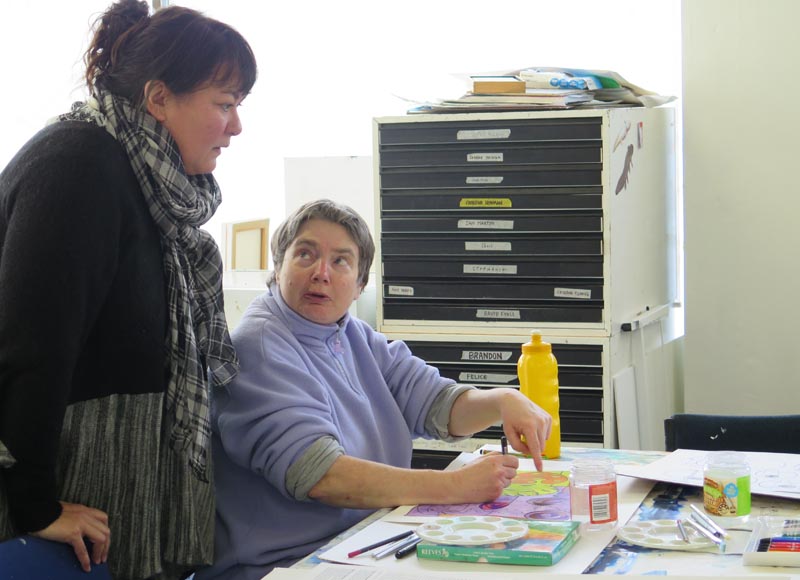 Later, she moved to Australia and accepted a position to co-ordinate the Kimberley Art Prize, the oldest running art exhibition in Western Australia.
Her next role was in Yalata, South Australia, managing the Women's Centre, where she worked with Aboriginal communities dispossessed of their culture. "My job there was to help them use art as a medium to express their culture and develop skills that could lead to them creating micro enterprises."
Back in New Zealand, Deidre began working in community arts and running her own non-profit art gallery for emerging artists. Soon she was led to Creativity Journeys, an experience she says prepared her for her role at Pablos.
Arts Access Aotearoa's Creative Space Mentor Programme
In her role as managing director of Creative Journeys, Deidre took part in Arts Access Aotearoa's Creative Space Mentor Programme over 2014/2015. As a mentee, she had the opportunity to share ideas, challenges and management issues with her mentor.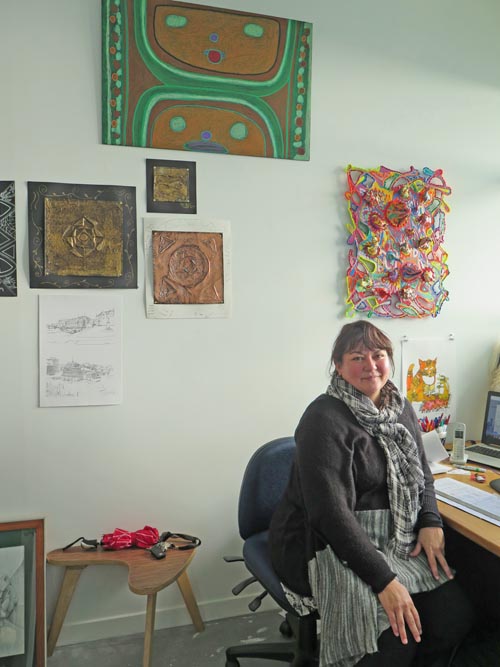 "It was good to have a mentor I could talk to and provide direction. Because of that programme and the people involved, I realised this was the work I wanted to do in my life and I felt confident to transition from a manager to a director."
Creative spaces are "an oasis" for people who might have felt marginalised and lonely, she says. "It brings back the sense of a village, where everyone can contribute, learn and grow in a safe and nonjudgmental community experience."
In her work, Deidre says she has learned a lot about her own humanity. "Artistic expression becomes a tool to make sense of the world where everything else can be really hard. Art can do a lot in terms of understanding yourself and growing self-confidence."
Deidre is pleased to have the support and dedication of the Pablos Art Studios team. "Director is a funny word. People might thing that I am here telling people what to do but it's actually the opposite. I am here to support all the work that's been happening and make sure it continues. I want to keep the fires burning here."
She says she's still learning. "The art auction is coming up. It is my first one here. I know it has always been a lot of fun and exciting but I have a lot of work to do."
Preparations are under way and tickets will be on sale in September. "We are trying to engage new artists and artworks and I think the auction is going to be great."