News
Arts Access Aotearoa
The November interview: leadership, creativity and community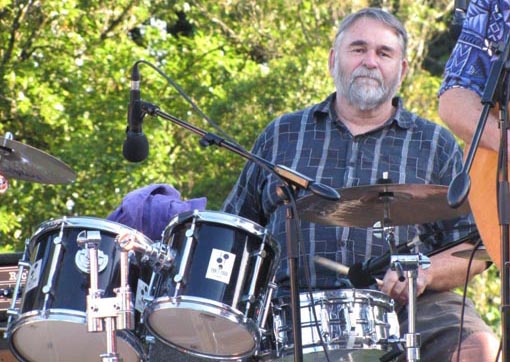 31 October 2013
Wayne Morris is an artist, percussionist and Managing Director of Future Edge Ltd in New Plymouth. He is also one of seven mentors participating in a ten-month mentoring project as part of Arts Access Aotearoa's pilot Creative Spaces Leadership Programme. Wayne's mentee is Jacob Fisher, art worker at Dunedin creative space Artsenta.
Q. Why did you put up your hand to be a mentor?
A. It's something I do as part of my job. There are three things I'm passionate about – leadership, creativity and community – and so this project is a way for me to combine my passions.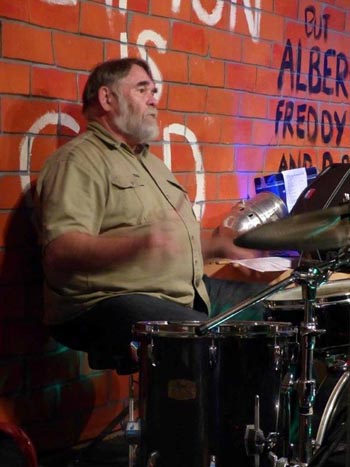 My interest in leadership goes back a long way. I was a teacher and then 20 years ago, I decided to take the risk and go out on my own. I set up a consultancy running leadership programmes and mentoring across various industry and community sectors.
Generally, I don't think we do leading well in New Zealand. A recent survey found that more than 60 per cent of Kiwi respondents were ''not engaged'', meaning they were uninspired, lacked motivation and did just enough to fulfil their job requirements. Another 15 per cent were ''disengaged'', meaning they were not only unhappy at work but were also likely to act out that unhappiness.
I believe the old ways of leading are the cause of this malaise. Ways where leaders plan, organise, command, co-ordinate and control.
Q. What are three key things you want your mentee to have learned by the end of the project?
A. The first thing is that Jacob has the tools to enable him to achieve his goals. He already has all the answers to be able to do that but the mentor's role is to help him get clarity around what he already knows, explore any alternatives and then choose what he wants to put in place to reach his goals. My job as a mentor is to support, challenge and hold him accountable for doing it.
The second thing is for him to have confidence in his abilities, explore leadership possibilities and find his leadership capability. It's about looking at his strengths and allowable weaknesses, and then any fatal flaws – the things you have to fix if you want to lead.
And finally, I want Jacob to have the courage to take sensible risks to achieve what he wants his future to be. And he is doing that.
Q. Would you do it again for Arts Access Aotearoa?
A. Absolutely. I've found this mentoring relationship has worked really well. In fact, I hope Jacob will continue to use me as a sounding board as long as he finds it useful.
I'm also very supportive of the work that Arts Access Aotearoa does. Given it's a sector with limited resources, I really like the idea of a mentoring scheme where experienced mentors can volunteer to help lift the game of people in leadership roles or the potential to grow into leaders.
The aim of Arts Access Aotearoa's pilot Creative Spaces Leadership Programme is to help build the capacity of creative spaces by sharing expertise, strengthening current leadership and developing future leadership.