Article
Arts Access Aotearoa
Auckland dancer and Touch Compass member Lusi Faiva has been busy receiving awards recently.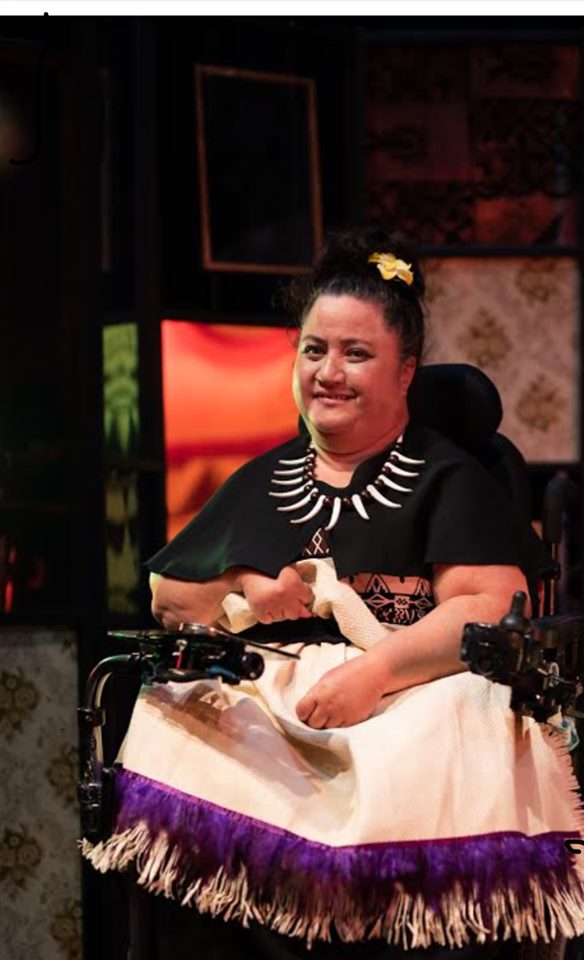 This year she won the Pacific Toa Award at the Creative New Zealand Arts Pasifika Awards 2020, along with Pelenakeke Brown, Interim Artistic Director of Touch Compass. The award is in its second year and recognises the outstanding contribution of a Pasifika artist with lived experience of disability.
Lusi says, "I was over the moon when Creative New Zealand awarded me the Pacific Toa Arts Award this October. It's a real massive highlight for me to receive the recognition of my long contribution in the dance community. I hope this will break the ice for other Pacific artists with disabilities to have opportunities in the future to develop their creative skills further."
Lusi also won the Spirit of Attitude Award category at the 2020 Attitude Awards, held on 2 December. The Spirit of Attitude Award recognises "Someone who has had a unique journey and has risen to the challenges of their disability and applied a positive, 'can-do' spirit. The person will have overcome significant personal challenges to achieve their personal goals."
Communicating through dance
Lusi's Attitude Awards citation says that she, "communicates through dance. She lives for the everyday challenge that pushes her to be more determined. A constant role model for disabled and non-disabled artists and audiences, Lusi shows that with the right determination anything is possible."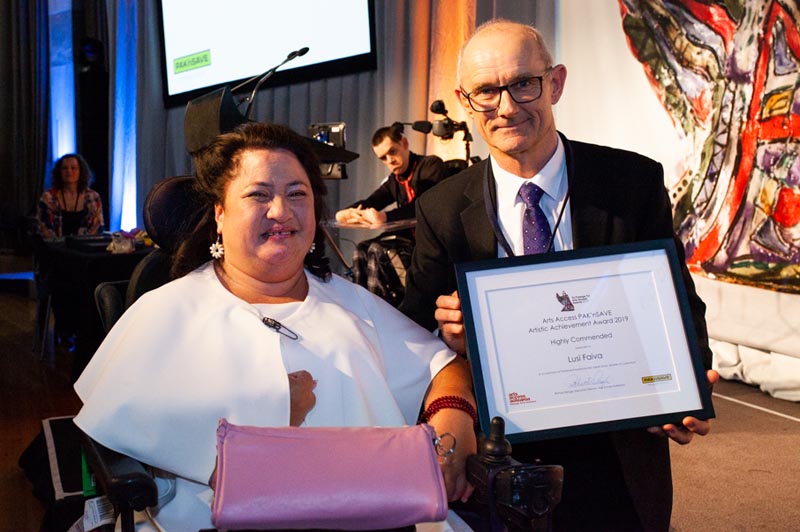 An hour-long highlights package of the awards will be broadcast on Sunday 13 December at 4pm on TVNZ1, and will be available online after this live broadcast.
Last year, Lusi was Highly Commended in the PAK'n'SAVE Artistic Achievement Award at Te Putanga Toi Arts Access Awards 2019. She was commended for her long-established dance career, outstanding advocacy for inclusive dance, and commitment to continue learning, teaching, collaborating, and contributing.
She said at the time that receiving the award was her proudest moment of 2019, describing it as "fantastic".
The judges of the award said, "Lusi Faiva has had a long dance career and is an outstanding advocate for inclusive dance. Her commitment to continue learning, teaching, collaborating, and contributing is inspiring. Highly respected in the dance community."
Performing for over 30 years
As for her greatest achievement, Lusi says it is that she has been involved in the performing arts world for more than 30 years – and particularly her shows Lusi's Eden, which is based on her childhood, and Masina Returning Home, a semi-autobiographical show.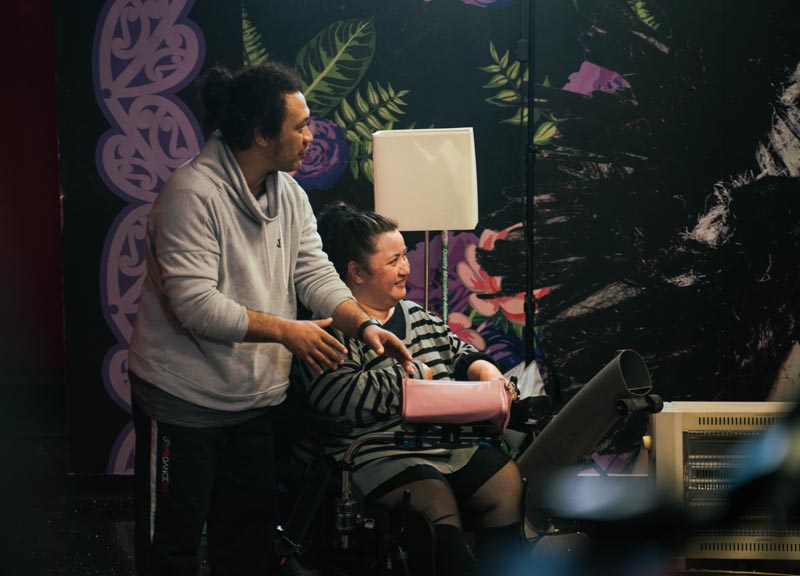 Lusi is a very active and highly regarded member of the arts community, having worked with many national and international choreographers over the years. She attends every show she is invited to, and always congratulates and supports fellow dancers' and choreographers' efforts, both in person and on social media.
Lusi says she has learned a lot from others in the dance and theatre communities, which has helped her to perform better. "I'm so grateful that I got to live my dreams and do something that I am passionate about. I'm looking forward to continue to develop my own solo works for 2021, that's my goal."
Her advice to others is, "Don't be afraid to do something that will bring confidence and teach people to understand how to achieve their goals in whatever they choose to do in life.
"As a performer with a disability, I have had to overcome barriers, with people saying that I can't talk or dance. But it seems that I have proved them wrong. I believe it is possible for anyone who has a disability to achieve their dreams in this able-bodied world!"