News
Arts Access Aotearoa
Matthew Kooistra has found the perfect way to express his love for patterns: printmaking. It's an artform that will be showcased in many of its fascinating possibilities when his first solo exhibition, Stories of the Sun, opens in The Learning Connexion's Gallery in Taitā in March.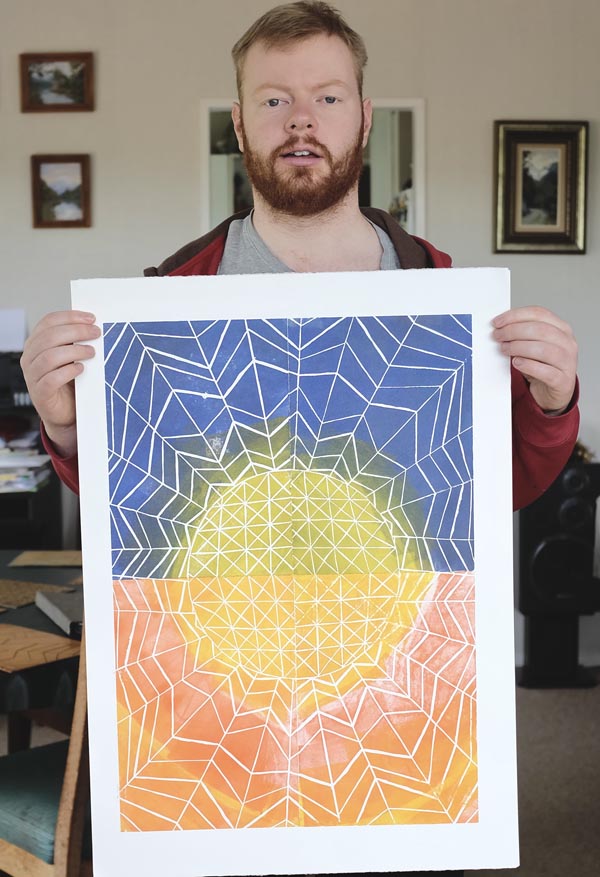 From six woodcuts (and a small number of screen-prints of similar patterns), Matthew has made 40 unique works. A student at The Learning Connexion School of Creativity and Art, he says the idea for the exhibition was inspired while looking at the architecture of buildings in Wellington and Hawke's Bay.
"I was inspired by the art deco patterns using the sun, lines and geometric patterns," he says. "The artworks in the exhibition have been made from either woodcut or screen prints or a combination of the two. As I was combining print styles together, I started choosing colours that made it look like looking at a sunrise or sunset."
Matthew says he created unique combinations through layering and rotating the limited blocks. "Each individual block is like a character who changes with new interactions and placements on the paper."
Prints of Matthew's work will be for sale at the exhibition, for an accessible price.
Matthew, who has studied at The Learning Connexion since 2018, says compared to other mediums he has worked in (such as clay, Oamaru stone and glass), he has found that printmaking has an immediacy. The planning and execution of ideas are able to happen quickly, which allows for a cascade of ideas expressed in print.
making multiple prints in a shorter space of time
"I enjoy being able to make multiple prints in a shorter space of time using different mediums, screen and woodcut prints, also combined together. In contrast, ceramic clay can take days and Oamaru stone carving can take months."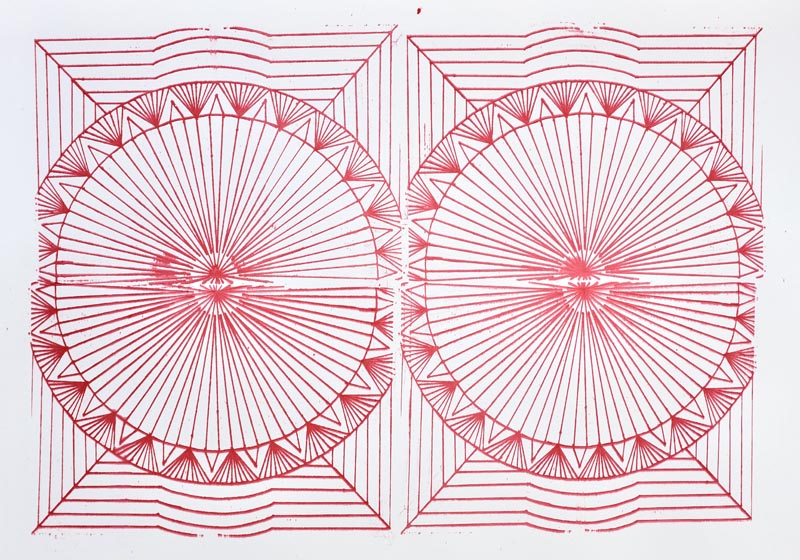 Matthew, who has Asperger's Syndrome and a learning disability, says he learns well by being hands-on – something that The Learning Connexion has been able to foster. He says The Learning Connexion has given him an opportunity to learn and try out different types of art.
"I have been able to make art objects using my imagination. I've also had very supportive tutors who have helped me when I needed them. They have given me advice and encouragement."
One of those tutors, Marci Tackett, says what stands out about Matthew and his pursuit of printmaking is his ability to create a multitude of variations from a few designs.
"As a student, he struck a wonderful balance between learning new techniques and creating a cohesive body of work. He built his aesthetic by working to a theme that interested him."
Commitment to his printmaking practice
Marci says the work in Stories of the Sun is evidence of Matthew's creative process in printmaking. "Matthew worked with intensity and focus every day in class – his commitment to his printmaking practice is exceptional. I'm very excited to see this exhibition. It's a great showcase of what is possible in to achieve in printmaking at The Learning Connexion."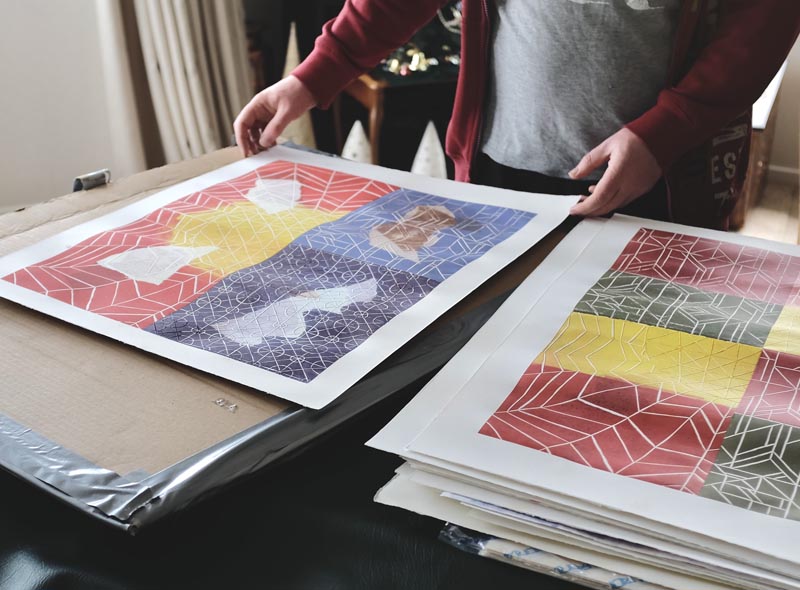 Matthew's TLC journey began after he decided to take a lifelong interest in art to the next level.
"I was going to career expos, and I kept coming across The Learning Connexion. I decided I would like to continue studying art, which I had taken at Tawa Collage, but only to NCEA Level 1. I have immensely enjoyed my time at The Learning Connexion."
He says his time at has transformed him as an artist.
"I have learned the skill of printmaking using different styles. I have learned how to carve Oamaru stone into different shapes, turned clay into ceramic artworks, and found out how to turn wax models into bronze sculptures. I have learned to paint in different ways and improved at my drawing. I have become more confident in making art and taking risks with my ideas and turning them into art pieces."
Stories of the Sun opens Thursday 2 March, 4.30 - 7pm, and runs until 15 March. The gallery is open Monday to Friday from 9am to 2pm. The Learning Connexion is at 182 Eastern Hutt Road, Taitā, Lower Hutt.