Blog
Arts Access Aotearoa
Talofa lava. These past two months have been eventful for the Arts in Corrections sector with the launch of the Te Ora Auaha Creative Wellbeing Alliance Aotearoa website; the announcement by Hon Kelvin Davis of $98 million investment to tackle Māori incarceration and the Government's Wellbeing Budget 2019.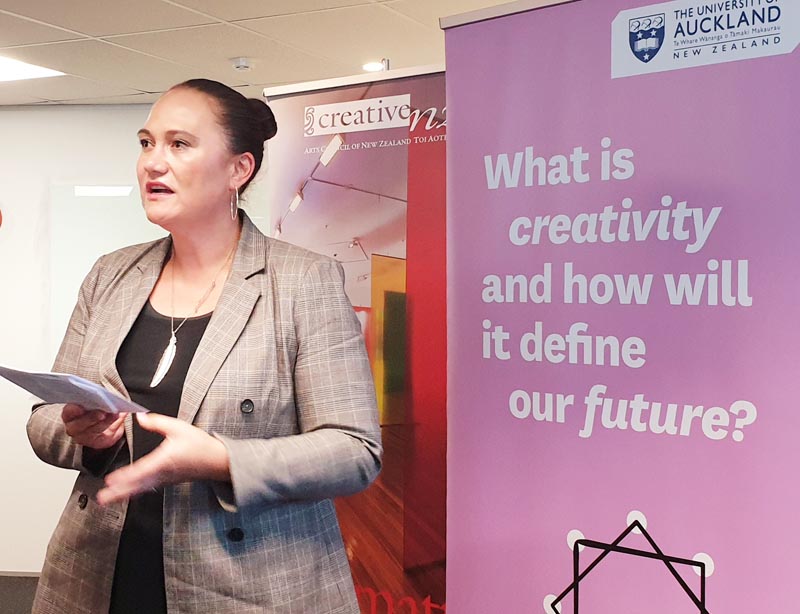 One of the online comments described Prime Minister Jacinda Ardern as a "mover and shaker". During these turbulent global times, here in Aotearoa New Zealand the arts have gained political attention with both the Prime Minister and Finance Minister Grant Robertson in the roles of Minister and Associate Minister for Arts, Culture and Heritage. Along with Minister Carmel Sepuloni (Associate Minister for Arts, Culture and Heritage), they see the arts as a fundamental human right. It's a belief that's always been at the very core of Arts Access Aotearoa.
As Arts in Corrections Advisor at Arts Access Aotearoa, I think that political agendas can sometimes seem disconnected from the issues that frontline people (staff and prisoners) face in prisons when it comes to delivering and participating in arts programmes and activities.
If access to the arts is a human right, what are the "movers and shakers" doing to resource this human right? What are we at Arts Access Aotearoa doing to assist?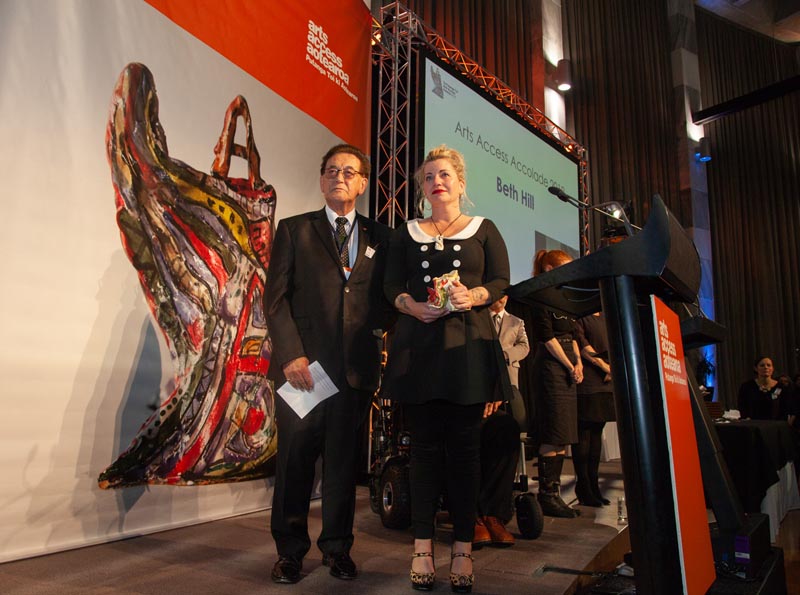 In May, I travelled to Ngawha (near Kaikohe) and visited Northland Region Corrections Facility and Te Putanga Toi Arts Access Accolade recipient Beth Hill, its arts tutor and education facilitator.
I was fortunate to attend a performance inspired by the 28th Māori Battalion, scripted and performed by the men on the Facility's Redemption Performing Arts programme. The performance opened with a powhiri by the men, welcoming the manuhiri into their space.
When the ensemble cast did a haka of remembrance, I could feel their mana in wanting to survive and thrive. The performance was yet another reminder of the importance of storytelling and providing a voice in a space where voices are seldom heard.
After the performance, some in the audience wiped tears from their faces and others sat in shocked silence. Despite the challenges these men face, how were they able to make this poignant work?
Striving for equality in our society
The men left a patu and wreath on the ground and laid down a wero. I read this wero as a challenge to all of us, including the "movers and shakers", to do better in striving for equality in our society.
My aim in visiting Northland was to see what was working there and explore how their arts programmes could be replicated in all the prisons in Aotearoa. I asked Beth what she thought was needed to develop the Arts in Corrections sector.
She pointed to two areas of development:
connecting the men and women in prisons with local artists and community art groups to develop their practices
assisting the champions of this sector (volunteers, contractors, prison staff) with more resources and funding to deliver a wide range of strategic art programmes and initiatives.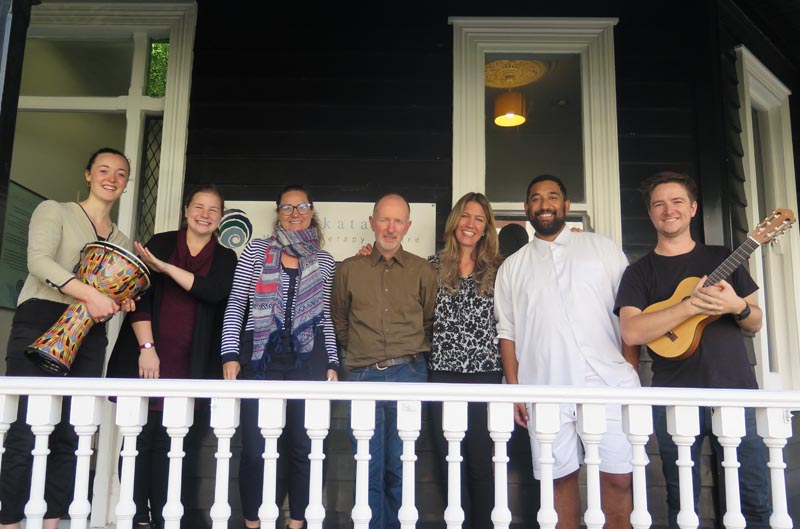 How can we best support the arts champions like Beth Hill and others across the prison system? Arts in Corrections depends on champions to maintain these programmes but without a fully developed strategy, programmes like Redemption Performing Arts are vulnerable.
We need to invest in a national Arts in Corrections strategy so that when the "Beths" of this sector leave the prison system, the arts programmes don't leave with them.
Meets and greets
Cellfish: I attended the production of Cellfish in Wellington, a powerful and moving performance by the duo Carrie Green and Jason Te Kare (also the playwright, along with Miriama McDowell and Rob Mokaraka), directed by Erina Daniels and Jason Te Kare. It offered some insights into prison life, exploring themes around redemption and revenge, and highlighted Māori incarceration rates. It's been touring the country to acclaim.
Raukatauri Music Therapy Centre: I met with the Director Jen Ryckaert in Auckland about Raukatauri's pilot programme running in the ISU unit in Hawkes Bay Regional Prison for six months.
Wellington City Council: Senior Arts Advisor Katie Taylor Duke and I discussed community development in the Arts in Corrections sector. I am planning to facilitate a workshop for artists wishing to work in the Arts in Corrections space.
Polly Cunningham: the Department's Southern Director of Practice Delivery Polly Cunningham and I talked about ways to build the Arts in Corrections South Island Network. I am planning a Network meeting in Christchurch in late November. If you would like to know more about this Network, please contact the Arts in Corrections Advisor (E: ulutupu@artsaccess.org.nz T: 04 802 4349) or visit Arts Access Aotearoa's website.
Upcoming events
Performing Arts Symposium, 5 to 6 September 2019: Massey University is hosting this symposium in Auckland. Arts Access Aotearoa is supporting it, along with The University of Auckland and Griffith University in Queensland. Registrations are now open for the Performing Arts and Justice Symposium.
Te Putanga Toi Arts Access Awards 2019: This event will be held at Parliament on 11 September where recipients of the Māui Tikitiki a Taranga Award and the Whai Tikanga Award will be presented.
Whakapuakitanga: Expressions, 4 to 6 July, at the Kiosk on Maungawhau (Mt Eden), Auckland: I talked with Lois Naera and Chris Molloy from PARS Inc about this upcoming exhibition during Matariki 2019. This is PARS' first art exhibition and will demonstrate a range of skills and interests from the PARs residents. It will be a great show and I encourage you to attend if you can. Here's a link to a story on Arts Access Aotearoa's website.