Article
Arts Access Aotearoa
Between 2017 and 2021, a Scottish project called Distant Voices – Coming Home explored crime, punishment and reintegration through song-writing and other creative methods. It was funded by the UK's Economic and Social Research Council and led by Fergus McNeill, Professor of Criminology and Social Work, Scottish Centre for Crime and Justice Research, at the University of Glasgow.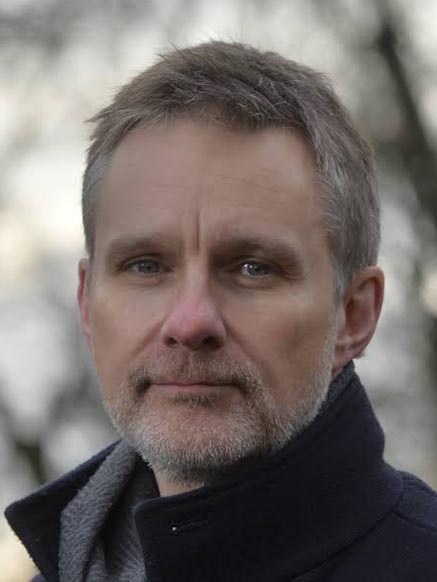 In the project, musicians worked in prisons and communities to support song-writing sessions involving people within or affected by the criminal justice system, including those working in it.
The effects were often profound for both the participants and the institutions that hosted them, and the songs also reached and connected with diverse audiences via live performances and radio airplay.
Established as an independent charity in 2013, Vox Liminis was the practice partner and host of the project. It also involved three universities and was supported by the Scottish Prison Service.
Vox Liminis continues the project's work, and its staff have extensive experience of community development and creative practice, as well as contacts in the Scottish music scene.
Fergus responds to three questions asked by Arts Access Aotearoa.
1. What do you think the role of music and song-writing is for people in the criminal justice system?
Actually, we set up Distant Voices less as a creative means of rehabilitating people in the justice system and more as an attempt to change how they were understood and received by their communities.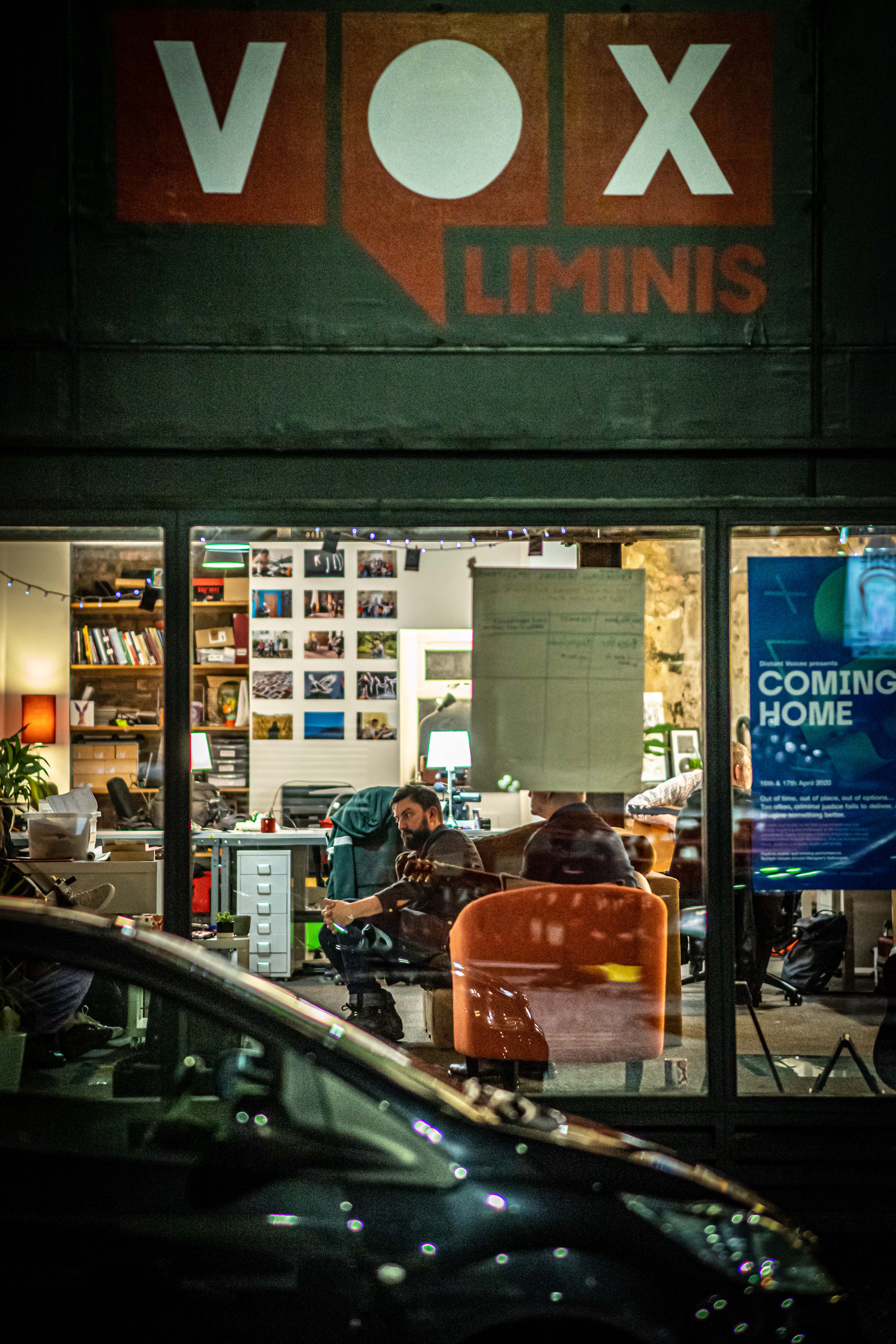 Basically, we wanted to use music as a means of encouraging hospitality rather than hostility towards returning citizens. And so our emphasis was on sharing the songs as much as making them; and on gathering all the learning we could along the way.
That said, it was always obvious to us that the song-writing workshops (we call them Vox Sessions) created unique spaces in which justice-affected people were able to explore their experiences, to express themselves in new and powerful ways, to experience community with one another in the process, and to communicate with others beyond the justice system through the songs they wrote.
Our Research Associate, Phil Crockett Thomas led the analysis of what we learned in and from the Vox Sessions. She came to see songs as "problem-solving devices": the songwriting and sharing enabled people to address some of the harms that punishment was doing to them and their relationships.
We've written a couple of papers on that theme, which you can read on the Vox Liminis website.
2. How committed is the Scottish Prison Service to ensuring quality arts programmes in prisons?
There's a long and fascinating history of arts and artists in Scottish prisons, dating back at least to 1973, when the famous "Special Unit" was set up at HMP Barlinnie to house some of those who were described as Scotland's most dangerous and disruptive prisoners.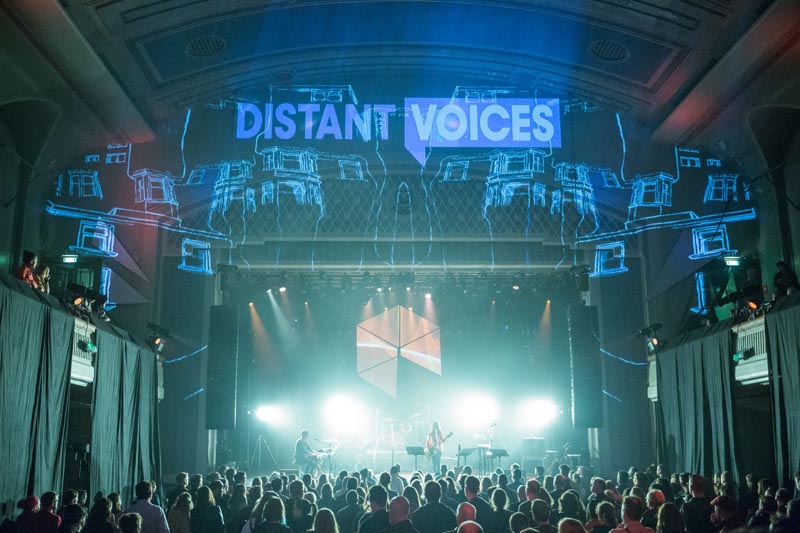 At that time, Scottish prisons were violent places. There were riots, rooftop protests and hostage-takings by some prisoners, and there was brutality and violence from some prison staff too.
In that context, the Special Unit tried to do something radically different by creating a kind of self-governed therapeutic community. Art and artists were central to that initiative, and several of the residents became successful writers and artists.
The Special Unit was closed in 1994 but by then the Scottish Prison Service had changed in many ways – though, of course, the state-sanctioned violence of imprisonment itself endures.
I think it's fair to say there is increased recognition of the value of arts activities in prison – whether as diversion from the pains of imprisonment, as self-expression for its own sake (and as a human right), or with more rehabilitative intentions. That said, it's always a struggle to secure funding for arts initiatives, and there's tendency to prioritise more formal and vocational education.
When we started piloting Distant Voices, the Scottish Prison Service was very supportive, not just in facilitating access but also in providing some funding. And some of the staff in the prisons where we worked became real supporters of and champions for the work. A few were brave enough to join in the Vox Sessions and write songs themselves.
3. Tell us more about Vox Liminis and its projects.
Distant Voices ended with an online festival in 2021, where we also launched our podcast series The Art of Bridging. That's also been used in a set of learning resources we've published more recently.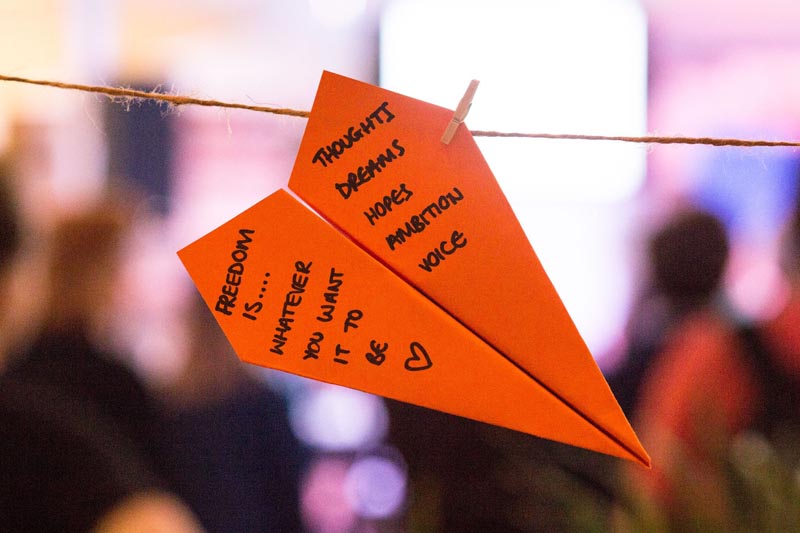 However, the work of Vox Liminis goes on, within and beyond Scottish prisons.
Our In Tune project helps imprisoned parents connect with their young children (and sometimes partners) by making music together. For example, the project can help the parent in prison to co-write and record a song that can become part of their child's bedtime routine: the song can be present even when the parent can't be.
Given all that we learned about the challenges and possibilities of reintegration from Distant Voices, I think our Unbound community is especially important. Indeed, Unbound lies at the heart of the ongoing creative community of Vox Liminis.
We're a community of people with diverse experience of the criminal justice system: former and serving prisoners (on home leave, or communicating via email-a-prisoner); people on community sentences; their families; and artists, academics and people who work in the criminal justice system. We use our creativity and experiences to make a positive change for people in the criminal justice system.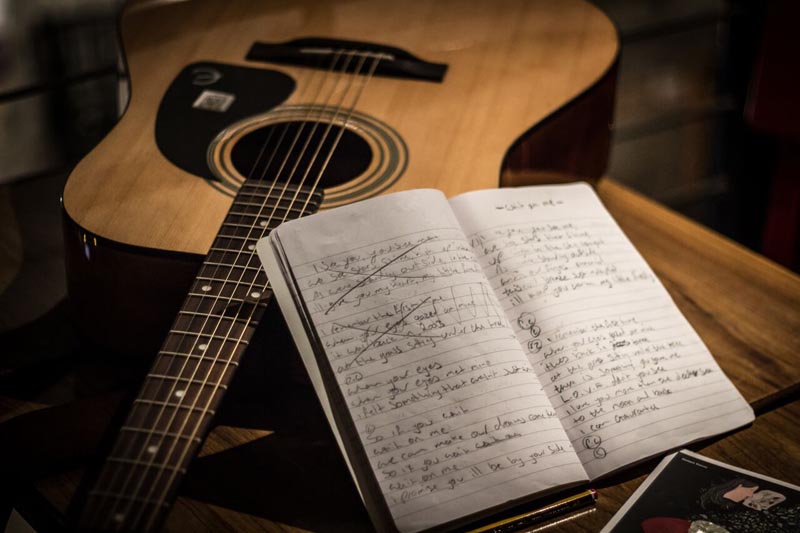 We gather on a Tuesday evening in Glasgow's East End, eat a meal and write songs together. But more importantly perhaps, we co-create community and experience the solidarity so often denied to justice-affected people.
One beautiful expression of that comes in the form of a song called Waiting for the Daylight. We wrote it together as we came out of a COVID-19 lockdown. You can hear that song and read the story behind it.
Of course, there are lots of other arts organisations and artists doing great things in Scottish prisons. We have a kind of umbrella organisation called Justice in Arts Scotland. You can find out more from the Justice in Arts Scotland website.
Professor McNeill is Criminology and Social Work, Scottish Centre for Crime and Justice Research, University of Glasgow.