Musician Pati Umaga recognised
17 January 2012
Helping to break down stereotypes about disabled people in the Pacific community is a major driver for musician Pati Umaga, who was recently awarded a Queen's Service Medal for services to the Pacific community.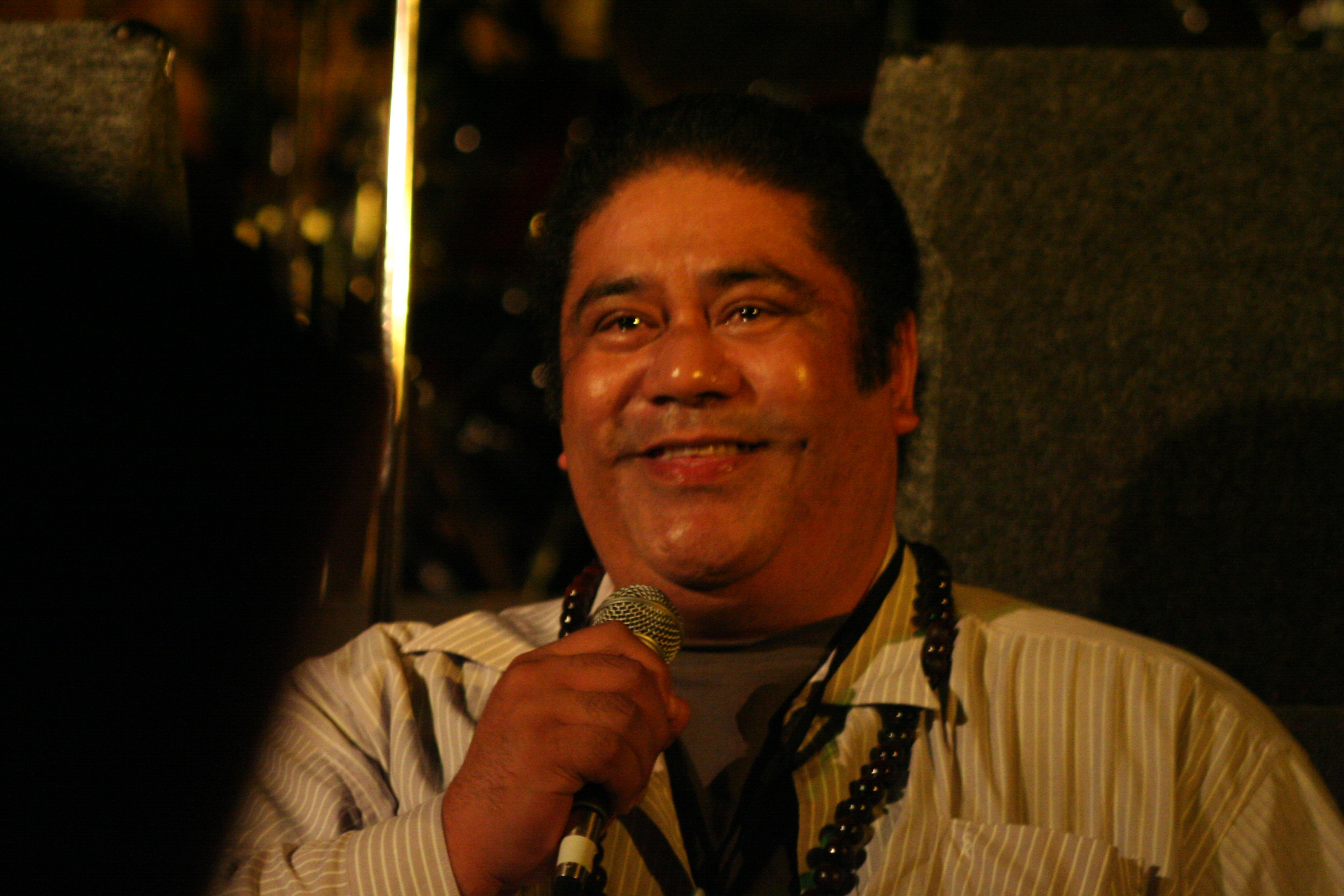 Arts Access Aotearoa first met Pati when it was researching and writing Arts For All: opening doors to disabled people, published by Creative New Zealand in 2009. The Lower Hutt musician, who was paralysed when he slipped on a shower mat in 2005, talked about some of the barriers he faced in attending arts events.
He said: "I love going to concerts and bars to hear live music. They're often late at night and getting there – and getting home – is always a mission. What makes it easier is when the venue is truly accessible. Some venues think they're accessible but you arrive and there are still obstacles in the way. The good thing though is when staff are helpful without being patronising. It helps reassure me and makes me feel more confident about going out to events."
As a musician, Pati was involved with the establishment of the Tu Tangata programme and co-founded the Contemporary Music Programme at Whitireia Polytechnic. He was also a member of the Holidaymakers band, which had a number one hit with Sweet Lovers in 1995.
Wellington Pasifika Disability Network
As a result of his accident, Pati formed the Wellington Pasifika Disability Network.
"Removing the stigma about disability within our own Pacific community is a big thing for me. We kind of get left behind a bit because we're still trying to come to terms with how our culture views disabled people.
"We're often seen as being 'broken' and told we should stay home, but with a lot of hard work we're making inroads into changing those views. There is quite a groundswell of positive stuff happening within the community; we're getting there slowly."
In 2009, he was lead organiser for a Tsunami Benefit Concert and has been a judge for the Pacific Music Awards and the Central Region Secondary Smokefree Pasifika Beats Competition.
Last year, as part of the Rugby World Cup Real NZ Festival, he organised the music component of the Pacific Artists Collaboration Village a day-long event showcasing Pacific culture held in the Wellington Town Hall and Civic Square.
Performing with Kabasa
"It was part of the lead-up to the Tonga/France game and I got to perform with my band, Kabasa, which really added to the day for me," Pati says.
His work on behalf of disabled people includes chairing the ACC National Serious Injury Service Advisory Group and serving as a member of the Health and Disability Commissioner's Consumer Advisory Group, along with other advisory roles. "We're also working on the United Nation's Convention on the Rights of Persons with Disabilities, which will eventually influence government policy globally."
Maintaining his musical links is very important to Pati. "I'm a bass guitarist and really enjoy being involved in the music scene. It's good to have something to balance the meetings, papers and stuff I usually deal with."