New solo album for Caitlin Smith
18 April 2012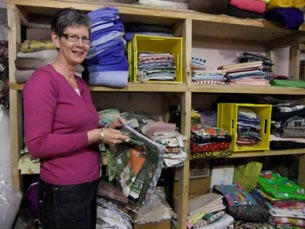 Auckland musician and song poet Caitlin Smith, who performed at last year's Arts Access Aotearoa's Big 'A' Awards, showcased her second solo album, You Have Reached Your Destination, at the recent Harbour The Beat Jazz, Blues & Roots Festival in Gisborne.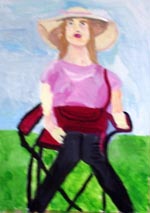 A headline act, Caitlin performed numbers from her new album in three slots at the festival. "I feel this album is an interesting benchmark in that it is really all about the music and what music can do to people, which can be really transformative."
As part of the festival, co-ordinator Bridgette Penny sent musicians to local schools to work with students. Caitlin visited Campion College where she did vocal training with selected students and helped put on a concert.
"This year we aligned the festival with the Mental Health Foundation," Bridgette says. "Maintaining good mental health is a big issue for our youth in this region."
As a vocal coach, Caitlin has trained the likes of actor Oliver Driver, The Datsuns' frontman Dolf de Borst, New Zealand Idol contestants, and well-known New Zealand female singers such as Anika Moa, Ladi 6, K'Lee and Hollie Smith.
She also performs in local and international festivals, and at award ceremonies, and records soundtracks for documentaries and films.
Caitlin has been legally blind since birth. She has 10 percent vision in one eye, five per cent in the other, total colour-blindness and light sensitivity. She does not mention her vision impairment to gain sympathy but to raise awareness. "What I'm trying to do is give sighted people access to the world that partially-sighted and blind people have where sound is everything," she says.
She is political about her music. "In almost every gig, I mention my sight. The more that disabled people explain how they see things, their view and their place in the world, the more people are able to understand and accept diversity and difference."
For more information about Caitlin or to find out about up and coming gigs, visit her website.