Blog
Arts Access Aotearoa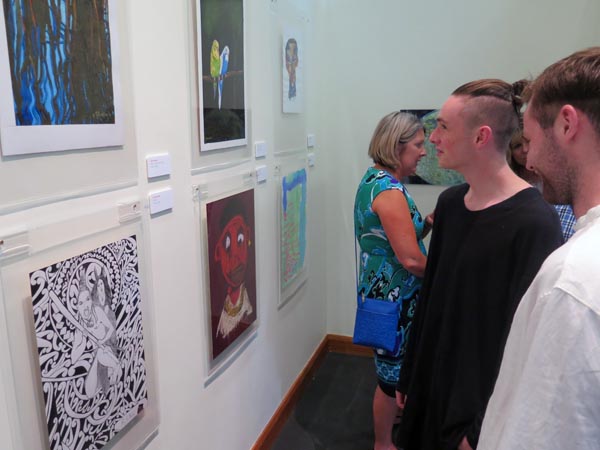 I was privileged to attend the recent opening of the Outside In exhibition as part of the Arts Access Aotearoa arts advocacy group in Christchurch. Organised by SkillWise in association with Canterbury Museum, the exhibition features works from 60 artists from various backgrounds, including those with disabilities, prisoners, local artists and tutors, and art students.
A large group of people attended the opening which started with delicious nibbles and drinks kindly provided by SkillWise Catering Group. After some brief speeches, we proceeded to view the art.
I think everybody enjoyed the wonderful artworks and the talent, emotion and skill displayed in each of them. Being able to meet some of the artists was a real bonus too.
The paintings and mixed media works were displayed well but some of us were a little disappointed that the sculptures were covered as this prevented people with visual impairments the opportunity to touch the forms. I'm sure that most of the sculptors would have given their permission to allow full access by all the attendees.
Apart from this, the exhibition was a great success.
Outside In runs until 22 February and is well worth a visit. It demonstrates quite clearly that there are no divisions between "outsider" and "insider" art and that all should feel free to express themselves through artistic expression.
Anna-Marie Mitchell is a member of Arts Advocates Christchurch, Christchurch City Council Disability Advisory Group, Disabled Persons Assembly and Canterbury Arthritis Advocates.