Article
Arts Access Aotearoa
Pablos a bridge to social inclusion
5 July 2017
Finding a haven in a busy world can be a challenge but for the past 24 years, Pablos Art Studios has offered a creative place in Wellington for people when life seems overwhelming.
The recipient of the Arts Access Holdsworth Creative Space Award 2017, Pablos Art Studios was commended by the judging panel for its focus on artists and the pathway it has created from isolation to social inclusion. "Its community outreach, innovative programmes, and opportunities for artists to showcase and sell their work are impressive."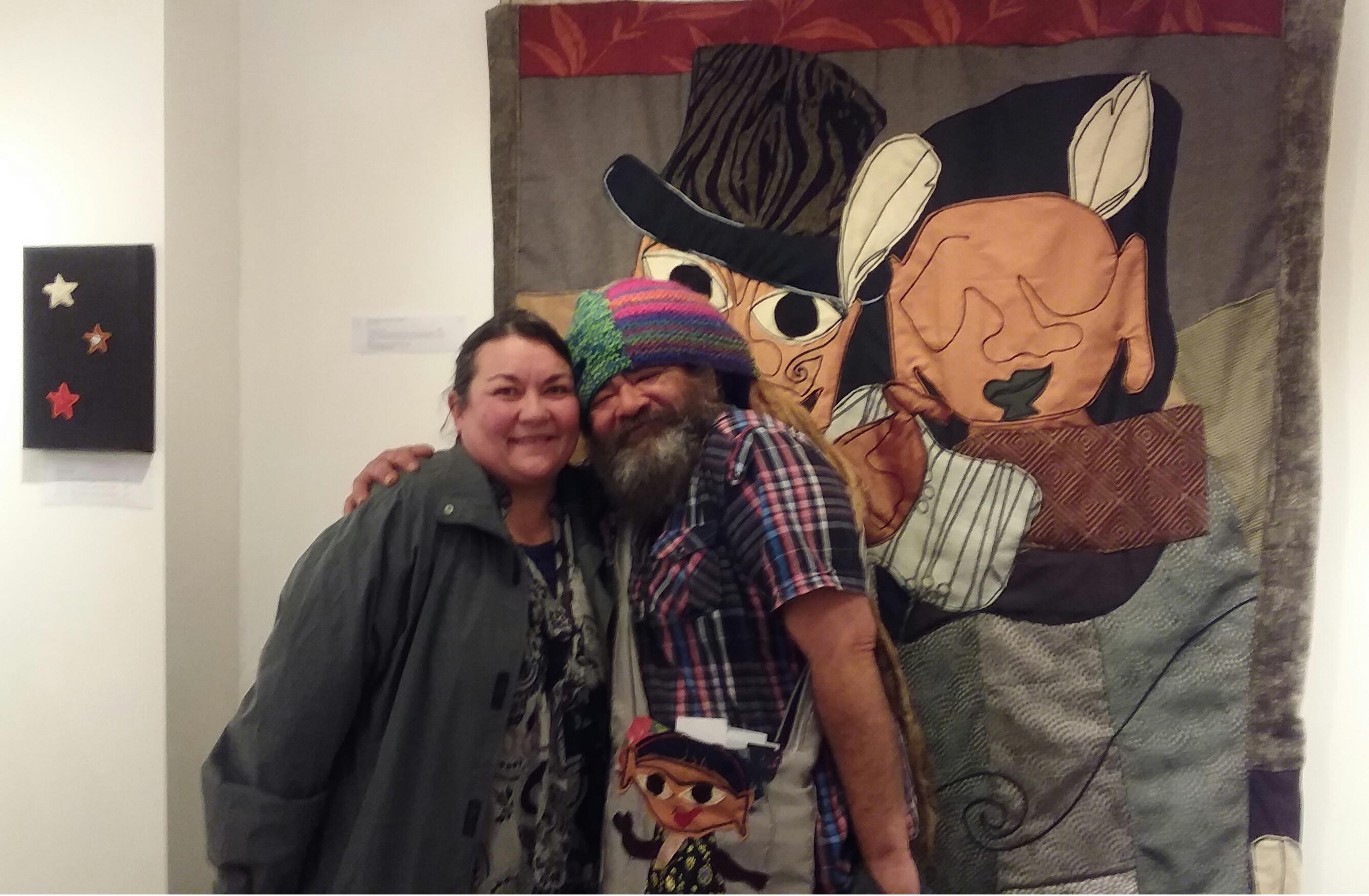 Through its mission of "affirming identity through art", and providing free access to an art studio, materials and tutor support, Pablos Art Studios has supported thousands of people who have experienced mental ill-health or become socially isolated.
In addition, Pablos' ROAR! gallery hosts regular exhibitions featuring the work of its artists alongside the work of artists in the wider community.
Deidre Dahlberg, Director of Pablos, says people often require a bridge between the health system and reconnecting with the wider community, their family and friends, when their self-esteem and connectedness have been damaged.
"A lovely mix of people"
"Pablos provides that bridge," Deidre says. "You don't have to be an artist and we have a lovely mix of people coming here.
"Pablos is an opportunity for people to use creativity as a means to get back out into the world, whether they have burnt out, gone through depression or are living on the street. People can leave their troubles at the door and through creative work and overcoming creative challenges, they can rebuild their confidence and ability to deal with life's issues."
Soraya is a painter, digital collage artist and jeweller. She's been working from Pablos for the past couple of years and goes there three times a week.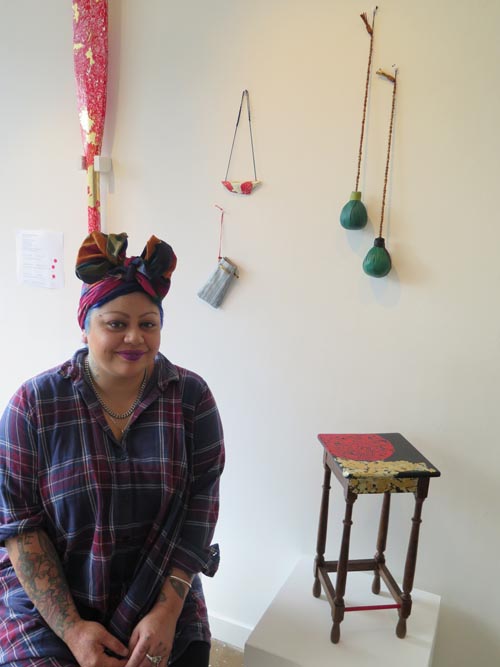 "Pablos has been incredibly important to my wellbeing," she says. "I love the environment, the tutors and how supportive everyone is. It's a buzzing, creative space. I also love the fact that you can be yourself and can have ideas, talk to the tutors and make things happen."
The need for creative spaces like Pablos Art Studios arose when mental health institutions across the country closed down. From small beginnings in 1993, it's created an innovative approach towards supporting and encouraging people through creativity to reconnect in a positive and sustainable way with the wider community.
"It's very much a people-led, self-determining model," Deidre explains. "We're not here to tell people what to do. We take a holistic, individual focus. We talk with each artist and create a plan around their creative needs, and they are mentored individually."
Pablos offers support on multiple levels, she says. It supports individuals to develop skills and resilience through art. This creates a bridge to connect with the wider community, and tackles the stigma and inequalities often encountered by people who experience mental health issues.
Expanding possibilities
Head tutor Menno Huibers says that new artists to the studio can feel insecure about their work or have extremely high expectations of the studio itself – sometimes to the point of stifling their creativity.
"As studio tutors, we pride ourselves on providing a programme that's effective in tackling these issues. Once we show the artists the scope of what's possible through a range of mediums, concepts and processes, it opens up whole new worlds for them to explore.
"We try to focus on one step at a time and having a solid creative plan with each artist. They can work towards a goal or take the time to enjoy the creative journey for its own sake.
"The key is offering creative challenges that people can push through and come out with something tangible to give them confidence they can build on."
One of the ways Pablos has developed over the years is by encouraging an artist-driven creative space, with peer-directed activities and workshops.
"Tutors act as facilitators in a safe and stimulating environment to discuss ideas, provide mentoring and share stories. This gives the artists the tools and confidence to share this knowledge with each other and their communities."
Out to the wider community
The Pablos model has been taken out to the wider community for people who cannot access the Wellington studio. As well as building relationships with other art-focused organisations and individuals, it offers outreach programmes for Wellington City Council housing tenants; in Cannons Creek Porirua for at-risk youth; at Kenepuru Hospital's Tangaroa mental health unit; and at Pathways Hutt Valley Community Day Service.
Looking ahead, Deidre is keen for the studio to harness digital technology as another way to introduce Pablos and the work it does to the wider community.
"Traditional models are changing, so our next challenge is becoming self-sustainable and reaching the people we need by using a wide range of communication systems.
"The more people who know about us and what we do, the more we can help."