Pablos offers new direction for former prisoner
22 January 2013
One man released from prison six months ago has found a new direction in his life as an artist and says that with the ongoing support of Pablos Art Studios in Wellington, he's been able to develop his craft and focus on personal changes.
Peter was introduced to an arts training programme at Rimutaka Prison. Here, he met mentor and art tutor Chris Barrand, who also facilitates classes at Pablos Art Studios.
"Chris was just so professional and respectful in the way he dealt with us," Peter says. "Even when he was saying something critical, he always did it in such a way that you couldn't help but listen and respect where he was coming from."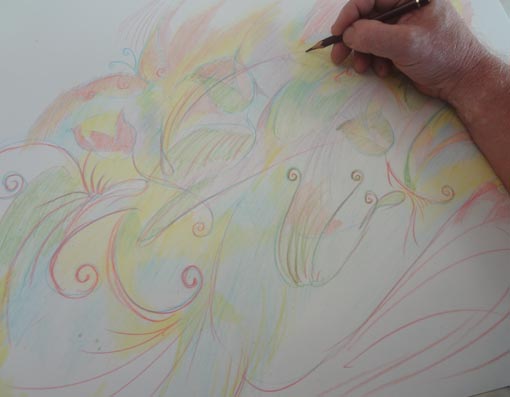 Peter is now a regular at Pablos Art Studios, spending up to four days a week there. He's developed 1400 drawings on paper as he hones his craft.
But his reintegration back into the community has had its challenges.
"Everything goes so fast when you get out and your mind has to re-adjust to the speed of the people. There are also a lot of different kinds of people at Pablos with various needs and you don't want to say the wrong thing to upset anyone, so there was some adjustment there."
Along with Pablos Art Studios, Peter says his children have been unfaltering in their support and supply of art materials when he was in prison.
Technique and social skills
At Pablos, Peter interacts with other artists and learns from them – not just techniques but also social skills and acceptable behaviour. It's something that works both ways.
Chris has seen a marked change in Peter since he began working there. "Peter's a rough diamond. And while he hasn't changed in character, which is a good thing, he has changed his perceptions of what he's able to achieve with his talent and his connection to his art."
Chris facilitates environments for people to make art. Some come with skills already but in Peter's case, he had no prior experience of making art.
"It's been a privilege to witness the development of Peter's technique and see him make connections between what he's thinking and then to what he's drawing," he says. "And his consistent approach to his art is becoming evident in his work."
Storage of work
Peter is usually in a boarding or flatting situation and so Pablos Art Studios provides a safe haven for the storage of his work. The creative space also provides tools, materials and tuition.
But Peter believes that Pablos offers something much more intangible – "the gentle voice of reassurance that gives me confidence".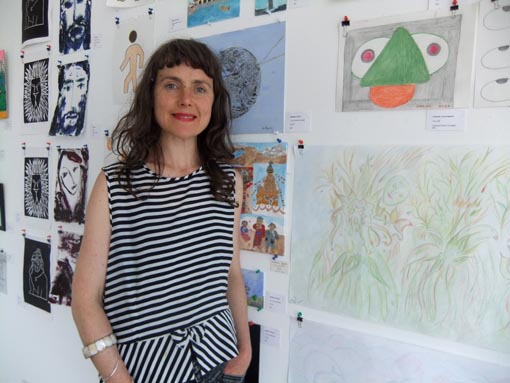 Gaelen Macdonald, Director of Pablos Art Studios, has also seen Peter's growth and believes the space also serves another purpose for Peter.
"Peter is like a sponge. He's keen to learn, experience and contribute but he's also driven to make his art accessible. He's got some great ideas about promoting his own work, and Pablos can offer advice and support to help him reach the community and find an audience for his work."
Peter says that while he'd love to make a living from his art, he's not in it for the money.
"Art fulfills me. I get a good feeling in my bones, a tingling. Your mind is in secondary motion," he explains. "Chris calls it an intuitive response between the imagination and the hand. It's peaceful."
Peter's work can be seen at the ROAR MINCE PIES Xmas Art Exhibition at Pablos Art Studios, on until 27 January. The studio is located on the corner of Vivian St and Victoria Street in central Wellington.