News
Arts Access Aotearoa
Pioneering drama school to audio describe musical
16 October 2014
By Caitlin McNaughton
Toi Whakaari: New Zealand Drama School will present two audio described performances of the musical Into the Woods in Wellington on Saturday 25 October – four years after the national drama school pioneered audio description in New Zealand.
In 2010, Ann Bain, Chair of the Wellington branch of the Association of Blind Citizens of New Zealand, approached Toi Whakaari and asked it to consider doing an audio described performance of one of its productions.
The result was an audio described performance of Bruce Mason's classic play, The Pōhutakawa Tree, Toi Whakaari's graduation production in late 2010. Of the show, Ann said at the time: "As a blind person, I am not able to see the stage setting; the movements and gestures of the actors; the costumes; and the lighting effects. All this information was provided by the narrator in such a skilled way that it didn't intrude into the dialogue."
Ann says Toi Whakaari led the way for others, locally and nationally. "Since then, audio description has expanded in theatres, museums and galleries around the country. Now in Wellington, there are trained audio describers and it's good to see opportunities for them to use their skills."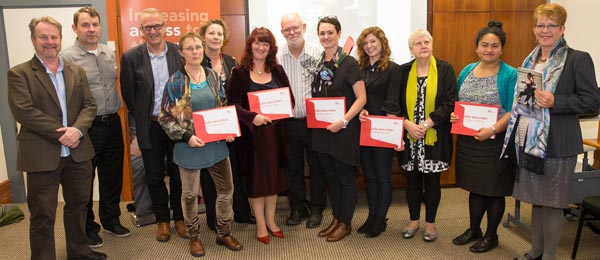 In March this year, Arts Access Aotearoa facilitated an audio describers training course at Toi Whakaari with Wellington City Council funding. Nine audio describers completed the training.
Into the Woods will be narrated by two of the trained audio describers, Amanda Baker and Shona McNeil.
Paul Tozer, Production Co-ordinator at Toi Whakaari and Technical Production Manager of Into the Woods, worked alongside performance management student Sarah Adams in 2010 to realise the audio description of The Pōhutakawa Tree.
Increase in the resources and knowledge
He says that there has been a noticeable increase in the resources and knowledge available over the past four years.
"With The Pōhutakawa Tree, we were really starting from the unknown. This time around, there are a lot more sources of information and more specialists in the area, which is fantastic," he says.
"Now, instead of getting our untrained students to do the description, we can hire trained professional audio describers. It's really cemented our ability to do it – and to do it well."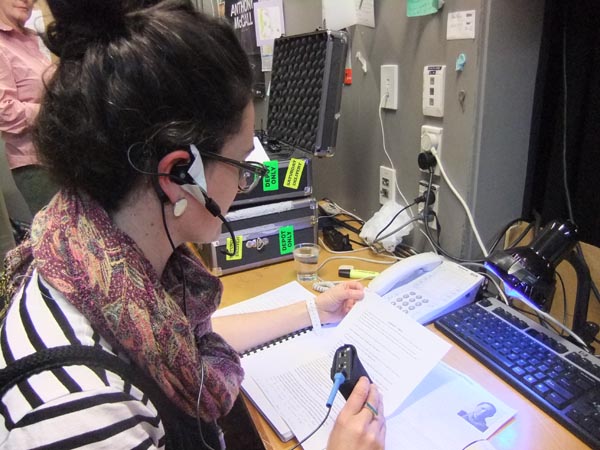 Since the success of that first audio description, Paul has been pushing to include more audio description into Toi Whakaari's programme. He says it's able to produce audio described performances more easily than most professional theatres because it doesn't have the same box office pressure to sell tickets.
"One of our strategic goals is to engage more effectively with our wider community. We're able to focus on a more diverse audience engagement rather than a larger audience size."
However, funding is still an issue. The project is funded largely through donations, with The Holdsworth Charitable Trust providing substantial assistance. Toi Whakaari is seeking donations through its website.
Audio described performances of Into the Woods at Te Whaea Theatre in Newtown are at 12.30pm and 7pm on 25 October, with touch tours starting at 11am and 5.30pm. Adult tickets are $15 ($10 concession) with free tickets for companions. To book your tickets email craig.atkins@toiwhakaari.ac.nz or phone 04 381 9215 and indicate how many in your party require headsets. Mobility car parking is available onsite, and the toilets and theatre are accessible.