News
Arts Access Aotearoa
Prisoners step forward in creative writing course
29 November 2016
One by one, the women step forward and read work they've written during a creative writing course at Arohata Prison, held over ten weeks and led by established writers and teachers Pip Adam and William Brandt.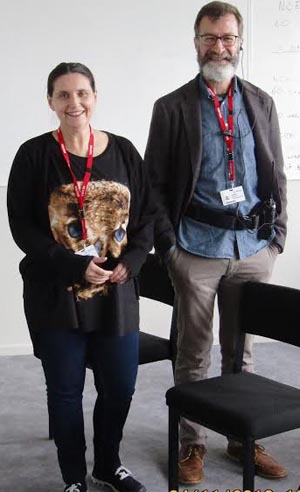 There are stories of mothers and aroha, rejection and addiction, children and choices, hope and the freedom some of the prisoners have found inside the Wellington prison.
Their work has been printed in a book – a permanent record of what they have achieved. Pride shines on their faces, as they thank Pip and William for their expertise, knowledge and time.
At the graduation, Pip and William present the participants with certificates and offer them the chance to read their work to the guests – among them Damien Wilkins, Director of the International Institute of Modern Letters at Victoria University, and Senior Lecturer Emily Perkins.
Chris Burns, Prison Director of Arohata Prison, thanks Pip and William for their commitment to teaching the prisoners and making a difference.
"Today is a really good day for me to be doing this job and the readings were amazing," he tells the 20 women in the Drug Treatment Unit at Arohata Prison. "Your courage and the emotions you have shared today are testament to how well you are doing on this journey."
All the prisoners in the Drug Treatment Unit choose to undertake the six-month intensive therapeutic programme. Pip and William were contracted by the Department of Corrections to run ten-week courses with this group, and also with the mainstream and remand prisoners. The weekly sessions ran for an hour and participants worked on their writing outside of the sessions.
Creative writing to articulate thoughts
In just one of the women's reflections, the writer says she found the creative writing process more effective than talking as a way to articulate her thoughts and emotions.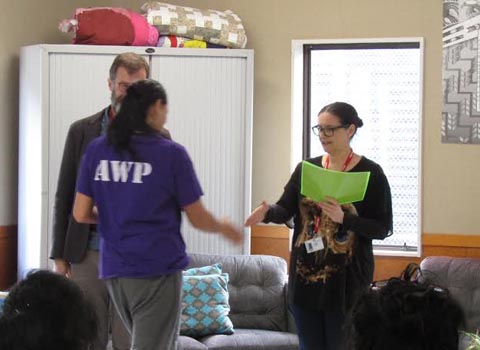 "I liked how William and Pip helped us explore different styles of writing but at the same time encouraged us as individuals to write from our own experiences, thoughts and feelings, and express ourselves in our own unique style …
"On numerous occasions, I observed a lot of uncertainty in the women prior to reading out their own personal work but after taking a risk and putting themselves out there, not only was I pleasantly surprised by the talent that was being showcased but it also became obvious to me how the encouragement and recognition boosted the women's confidence. It was awesome to see."
Anita Grafton, Clinical Manager of the Drug Treatment Unit, says the creative writing course was a valuable addition to what CareNZ provides clinically.
"The creative writing strengthened our focus on addictions rehabilitation and was part of the women's treatment plans to explore their life stories and history," she says. "Life events can often live within the muscle memory in the cells of our bodies. For some, this can't be accessed by traditional talking methods.
"It was a joy to see some of our women accessing these memories on a deeper level because of the 'permission' the creative writing process gave them."
Increased confidence and self-esteem
For Pip and William, increased confidence and self-esteem were two of the key benefits they observed.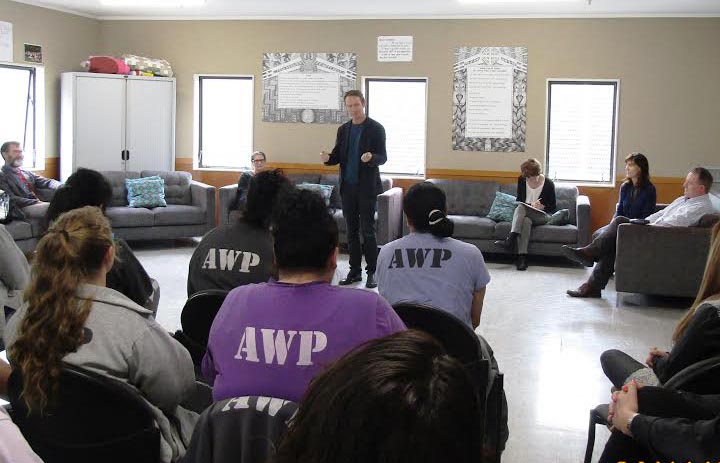 "Although the women learned a lot about the craft of creative writing, one of the main things they said was that they felt more confident and positive about what they had to say and how to say it," Pip says.
"They also said they learned to think outside the box, which led to new ways of communicating and relating to events, emotions and people." ​
In some cases, William adds, the women expressed surprise and pleasure at the idea they were able to be creative in this way.
Write Where You Are Collective
Earlier this year, four writers – Pip, William, Gigi Fenster and Raj Chakraborti – formed the Write Where You Are Collective. The kaupapa or aim of this group is to offer instruction in creative writing to people affected by crime or those who experience barriers to participation in the arts.
The collective hopes to deliver more creative writing courses in Arohata Prison and Rimutaka Prison, and also has several community events in the pipeline.
"We've started making contact with writers in other centres who are interested in this kind of work, and hope to broaden and deepen these connections," William says.
They're keen to produce a handbook about teaching creative writing to people affected by crime, including prisoners, their families and victims. The courses at Arohata Prison have provided important data and feedback about teaching methods that will feed into the content of the manual.