News
Arts Access Aotearoa
Prisoners' art at Mairangi Arts Centre
12 April 2016
More than 70 artworks created by Northland Region Corrections Facility prisoners are on display in InsideOut 7, an exhibition at Mairangi Arts Centre in Auckland until Sunday, 8 May 2016.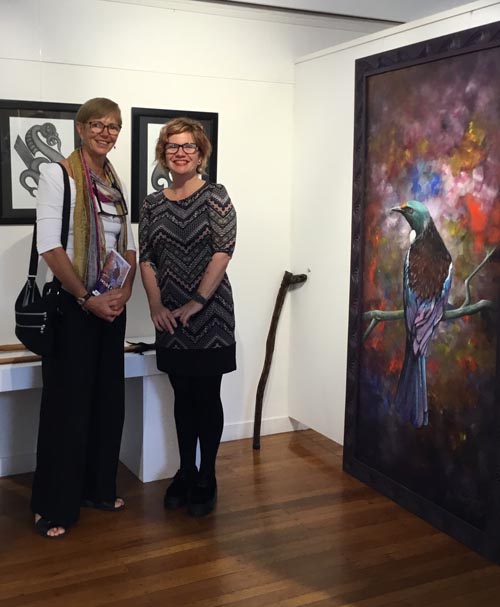 All the works were produced through the Art in Prisons programme and include paintings, along with Māori carvings produced in the facility's whakairo workshop.
Now in its seventh year, the exhibition is the result of a creative partnership between Mairangi Arts Centre and the Department of Corrections.
"A growing body of evidence suggests that art can have a significant impact on offenders' lives, particularly in helping them move away from a life of crime," says Dave Pattinson, Prison Director, Northland Region Corrections Facility.
"Not only have the prisoners' works become widely known to be of outstanding quality but charitable causes also benefit from the proceeds of a silent auction that takes place throughout the exhibition. This year, the bulk of the income from the InsideOut 7 sales will support Women's Refuge, while a percentage will be used to obtain art supplies for the prison artists."
The exhibition's theme is "history".
"History reflects the need for each individual to look at his past as a means for finding a more positive pathway in the future," says Beth Hill, art tutor and distance education facilitator at NRCF, and part of the team that organised the exhibition.
"The exhibition has become one of the most popular events on Auckland's annual arts calendar, and the prisoners' works are in great demand."
Last year, the over 90 artworks on display were sold for a total of $9,640. Top Energy Northland Rescue Helicopter received a donation of $6,748 from the sale of artworks.