Prisoners' songwriting to showcase on Maori Television
22 February 2012
Warren Maxwell, one of four musicians who taught songwriting to prisoners as part of a documentary series starting on Maori Television on 18 March, says the experience has changed him.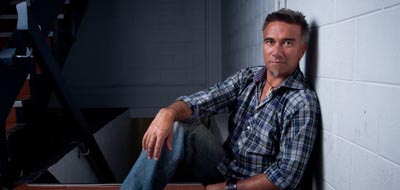 "I think about this project every single day," he says. "It's made me analyse my own work and when I compose something, it has to have integrity and purpose."
Entitled Songs From The Inside, the series covers the ten weeks that the four musicians taught songwriting. It culminates in the thirteenth episode with the songs that the ten prisoners wrote, sang and recorded.
Warren is optimistic that the series will shatter prejudices and change some people's thinking about prisoners.
"I've seen firsthand how these men have benefitted by having the chance to express themselves through art and music rather than through violence," he says. "Humans are complex creatures deserving of complex tasks such as creativity."
Warren Maxwell and Ruia Aperahama worked with four men from Rimutaka Prison while Anika Moa and Maisey Rika worked with six women from Arohata Prison. They all taught the step-by-step music programme developed by Evan Rhys Davies – a pilot programme he had tutored at Spring Hill Corrections Facility in the Waikato.
A great sense of accomplishment
Initially, the final goal of the programme was for each prisoner to write one song. "But some of them were so prolific. It was pouring out of them," Warren says. "People watching the series will be able to see how good it felt for the men to finish something that sounded good. None of them had been in a studio before and when they heard their songs played back to them, there were tears of happiness and a great sense of accomplishment."
Although music therapy is used in prisons throughout the world, Songs From The Inside is thought to be the first production that involved established musicians, and records the workshops, challenges and outcomes on film.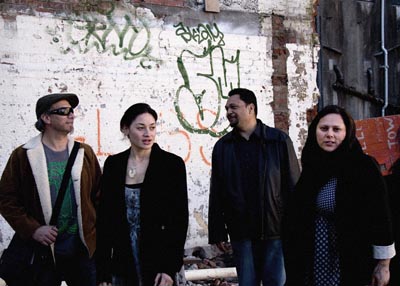 Once the Department of Corrections gave the go-ahead for the project, the producers worked with the Department on matters of privacy, protocol and safety. All participating prisoners were minimum or medium security; none were sexual offenders or had committed crimes against people under the age of 18; and none received monetary payment.

All the prisoners participating in the course had to agree to be identified on camera – their songs and lives exposed to public scrutiny.

Tama, at Rimutaka Prison, says: "I know people will judge me. I was a disgrace, blinded by drugs and stupidity, anger and violence. My fists did my talking. Karma. I deserved what came to me. I deserve it."
Opening up
Warren says that once the men trusted him and Ruia, they opened up.

"I found it pretty unnerving at first. They can see right through you but once we broke down the barriers, it was awesome.

"These men have been down to the darkest depths of our society, involved in all sorts of things, and have done some terrible crimes. But no one else could have written the songs they wrote. There's so much honesty and integrity in them."

Warren says one of the key skills the men learned was better communications. They also learned basic Pro-Tools recording skills; the basics of music theory; and how to work as part of a team.
Focussing on the task
As for Warren, he says he learned a lot from the men and from fellow musician Ruia Aperahama. "I had to learn to focus on the task, and be clear and concise in my communications. I also had to cut down on the coffees and slow myself down so that I could answer their questions in the best way I could."

A founding member of the band Trinity Roots, saxophonist for Fat Freddy's Drop and now the leader of Little Bushman, Warren first visited Rimutaka Prison in 2010 when he was the presenter of an episode about art in prison, made for TVNZ7's arts programme, The Gravy.

The 13-part series called Songs From The Inside was funded by Te Mangai Paho, New Zealand On Air and Maori Television. It will screen on Maori Television, starting at 8pm on Sunday 18 March.